Review From The House
READ IT • SEE IT • TASTE IT • LIVE IT
Supping in Vancouver: The Sandbar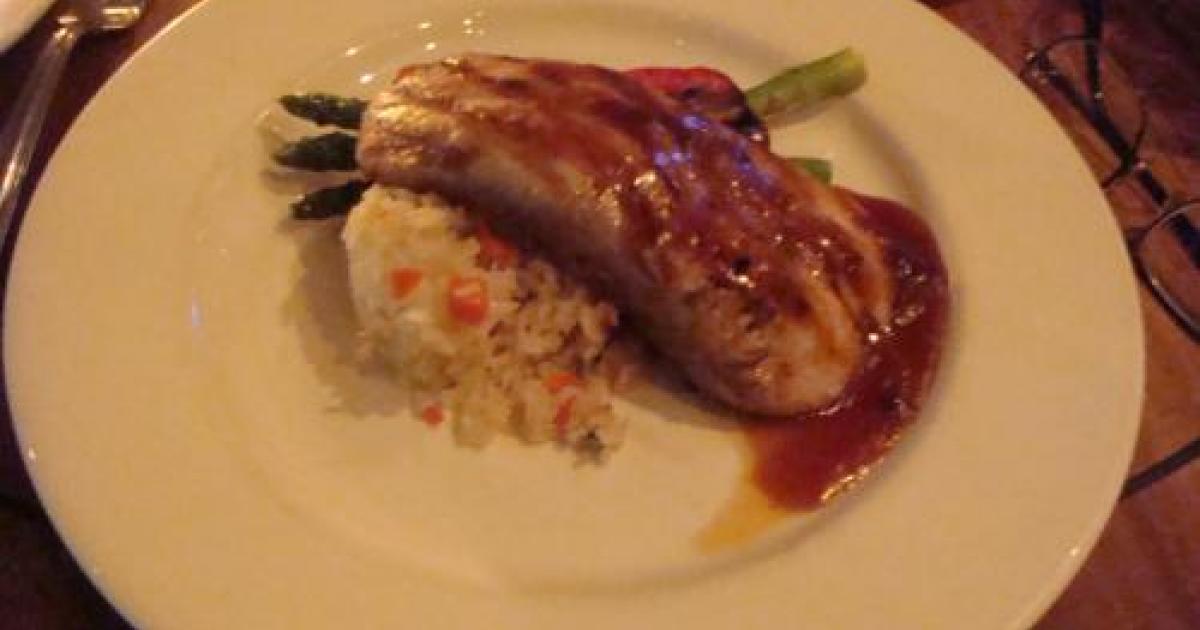 Supping in Vancouver: The Sandbar
Saturday, November 1st, 2008
The Sandbar Seafood Restaurant on Granville Island
1535 Johnston Street
Vancouver, BC

(604) 669-9030
For one who likes going to combine seeing plays and eating out, Granville Island is very convenient, as it has at least six indoor theatre spaces alone, that I can think of, as well as a variety of restaurants appealing to different palates and pockets; and all within a few minutes walk of each other.  The Sandbar Restaurant and the small sushi section down below are two places I often visit. I have found that in the summer it is often advisable to call for a reservation,  but this time, on a rainy Thursday night at 6 pm,  we decided to just walk in and take our chances.
We were quickly seated at a window table with a great view and Brian promptly arrived to bring water and take a drink order. We checked out the fresh fish sheet and the specials. My choice was the mahi mahi with chipotle and burnt orange  sauce, while my companion went for the mango beef stir fry with rice.  I tried to resist the warm bread while I waited for the dinner but their bread isalways so good that I succumbed. Mmmmm.
We decided to share a dessert. Once he read out the description of the Belgian chocolate pudding with toffee cream and pistachio pralines there was no need for further negotiation. It was every bit as delicious as it sounded, sweet and crunchy.
We finished with ample time for a leisurely stroll to the Waterfront Theatre - and what turned out to be an excellent evening of entertainment.  Check out my review of True Believers.  It is on till Nov 9th.