Review From The House
READ IT • SEE IT • TASTE IT • LIVE IT
Supping in Vancouver: r.tl - Regional Tasting Lounge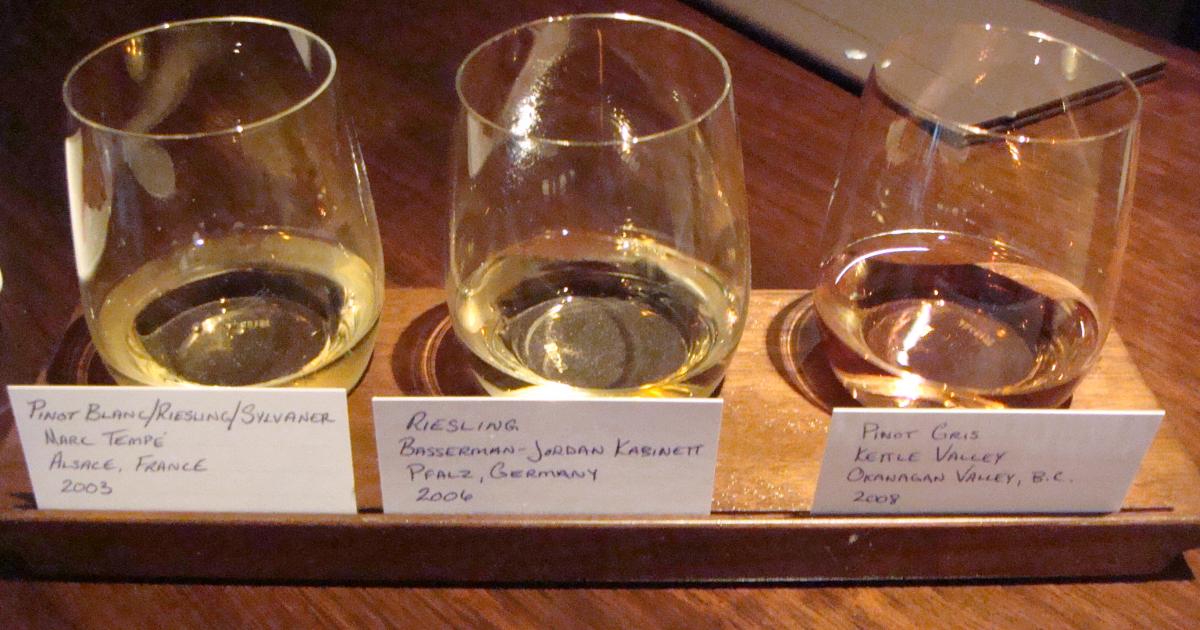 Supping in Vancouver: r.tl - Regional Tasting Lounge
Sunday, May 17th, 2009
r.tl Regional Tasting Lounge
1130 Mainland Street, Vancouver, BC
Ph: 604-638-1550 or  Online Reservations
This is the second time I have eaten at r.tl but as the previous occasion was a spontaneous visit I did not have my camera with me, and I felt the attractive presentation of the dishes warranted visual rather than verbal images. My first visit was a few weeks ago: while walking back from the theatre. My friend and I wanted to continue our discussion of the performance over a light meal, and on the spur of the moment, dropped into r.tl. It was a little late in the evening for eating, by my standards anyway; from years of arriving home from work famished I am usually ready for dinner before 6 pm! But we were warmly welcomed by Alain Canuel, operations director and Sommelier, who explained the concept behind the menu. I enjoyed the couple of dishes we had so much that I vowed to return with my camera, and learn more about the regional tasting concept.
Erik Smith, Executive Chef, changes his menu every couple of months to offer tapas style dishes from different regions of the world. He features three regions at a time, and while dishes of British Columbia are always featured, the other two regions change. Currently he is featuring Portugal and France.
This evening I have with me a friend from Arizona who I just met on my dance cruise. We decide to be adventuresome and select a flight of three wines - 2.5 oz each. We both like white wines and chose two Rieslings, a drier wine from Alsace and a sweeter Rieslng from Germany, as well as a Pinot Gris from the Okanagan. I enjoyed all three of our selections. As a Riesling lover I was surprised to find how much I liked our local Kettle Valley Pinot Gris, which had a faint blush tinge.
While Jennifer was fetching our wine, we settled after some negotiation, on four dishes plus the bread basket. From the BC menu we chose the crab and shrimp cakes, from Portugal, the prawns in a spicy piri-piri sauce and from France. the vegetarian asparagus and blue cheese tart, and the smoked breast of Magret Duck. My friend was initially reluctant to try the smoked duck but later declared it was absolutely delicious. We both could not resist sopping up some of the sauces with our bread.
I was delighted with our food choices. i loved the oaky smoke flavour of the duck which was enhanced by the the sweetness of grapes. The crab cakes were firm and delicately flavoured; a nice contrast to the piri-piri prawns which were spicy but not overly so. The latter dish evoked long ago memories of my favorite restaurant in Cape Town which featured prawns piri-piri,  a dish brought to the Cape from neighbouring Mocambique, originally a Portuguese colony.  The vegetarian tart was quite delicious. I love  blue cheese and it complimented the asparagus in the tart to perfection.
As a first time visitor to Vancouver, my friend was greatly impressed by the quality and the presentation of the food. I was pleased with my choice of r.tl as a chance to show off both the great variety of food available to us locally, and an example of the many imaginative dining concepts featured in our restaurants
I understand that the menu will be soon switching to feature dishes from Italy and Greece next and I plan to go back to try those out.