Review From The House
READ IT • SEE IT • TASTE IT • LIVE IT
Supping in Vancouver: Provence Marinaside. Introducing Kampachi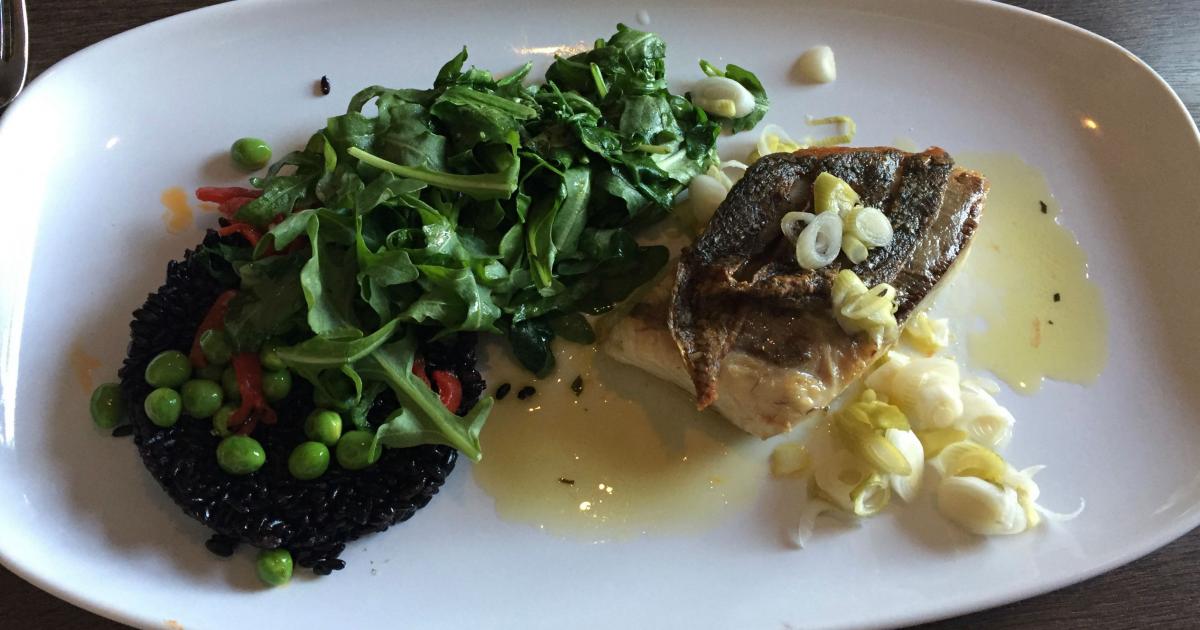 Supping in Vancouver: Provence Marinaside. Introducing Kampachi
Thursday, June 22nd, 2017
Provence Marinaside
1177 Marinaside Crescent
Ph: (604)  681-4144
Two years ago I was in Honolulu for a dance competition and took advantage of my brief time there to check out a small sample of the local restaurant scene (Fine Food in Honolulu). I love the simplicity and freshness of raw fish in its myriad forms whether called sashimi, crudo or carpaccio, marinated as in ceviche, or dressed with other ingredients as in poke, so my eyes inevitably sought out the sashimi options on the menus. At home one of my favorite sashimi choices has always been hamachi, usually called yellowtail here.
At one of the restaurants in Honolulu (Hoku) the menu listed a sashimi platter with hamachi that's where I first saw the term kampachi. When the server started talking about hamachi, kampachi and yellowtail, I thought I should do some reading and understand the difference, (Hawaii seafood terms sampler)
Once back home I forgot about all the other variants of jack fish sashimi and continued to enjoy our hamachi sashimi until an e-newsletter from Provence restaurant arrived introducing a kampachi dinner menu. It sounded delicious so with a couple of friends, I went to see what Chef de Cuisine Sheldon Maloff and Sous Chef Mohit Chauhan planned to prepare to show off this fish.
To start, the menu promised kampachi carpaccio with pressed cucmber, roma tomato confit and micro-radish sprouts. I could have made a meal of that alone. For the main course they served seared kampachi with forbidden (black-purple) rice, English peas, piquillo peppers and arugula topped with pickled scallions and finished with citrus and tarragon infused olive oil. The fish was perfectly cooked, and reminded me of one of my favorite white fishes, the Chilean sea bass. Pleasantly replete, we all declined dessert.
To accompany our dinner, we chose an aromatic white wine bland from the Armagnac region of France. A blend of Colombard with Gros Manseng, the Domaine Denis Tastet Trinquet was fruity with floral and citrus aromas, it was the perfect complement to the kampachi dishes.
The kampachi menu is offered for a few more days till the 30th.  Check it out.