Review From The House
READ IT • SEE IT • TASTE IT • LIVE IT
Supping in Vancouver: Portobello revisited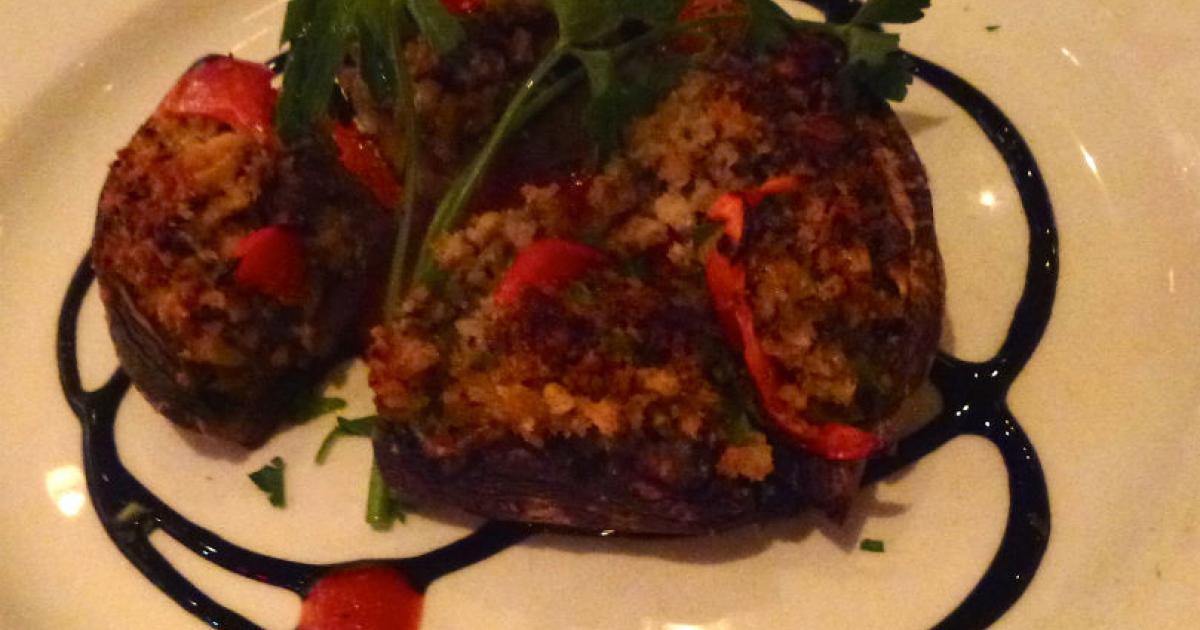 Supping in Vancouver: Portobello revisited
Sunday, January 18th, 2015
Portobello Ristorante
1429 West Broadway (cross street Granville)
Phone (604) 734-0697 or reserve online at OpenTable
Wanting a light pre-show supper, protein-based with flavourful fresh salads or vegetables, we chose Portobello Restaurant before going to see Underneath the Lintel at Pacific Theatre. Our needs were perfectly satisfied though we had to conscientously (and sadly) decline their delicious bread.
For our salad we picked the insalata di pomodoro - sliced fresh tomatoes full of flavour, red onions and fresh basil with vinaigrette dressing.
We shared the antipasto plate for two.  There was prosciutto, Genoa salami, bocconcini cheese, a chunk of brie and marinated vegetables on the plate. It was plenty for two petite women and worked out well because she ate all the olives (which I don't like) and I got the chink of brie. Yum!
A bit later because it takes about 20 minutes to bake, we got our third choice. The fungo portobello gratinato - a baked portobello mushroom stuffed with garlic croutons, Parmigiano cheese, fresh herbs and served with roasted red pepper sauce and balsamic vinegar.
Our service was excellent, the food was perfect and with two appetizers and a salad, we were almost as stuffed as our portobello mushrooms, so dessert was not an option. We were finished in good time to walk back up to the Pacific Theatre to see a really good show. Check out Underneath the Lintel. It's a gem of a play.