Review From The House
READ IT • SEE IT • TASTE IT • LIVE IT
Supping in Vancouver: Novo Pizzeria and Wine Bar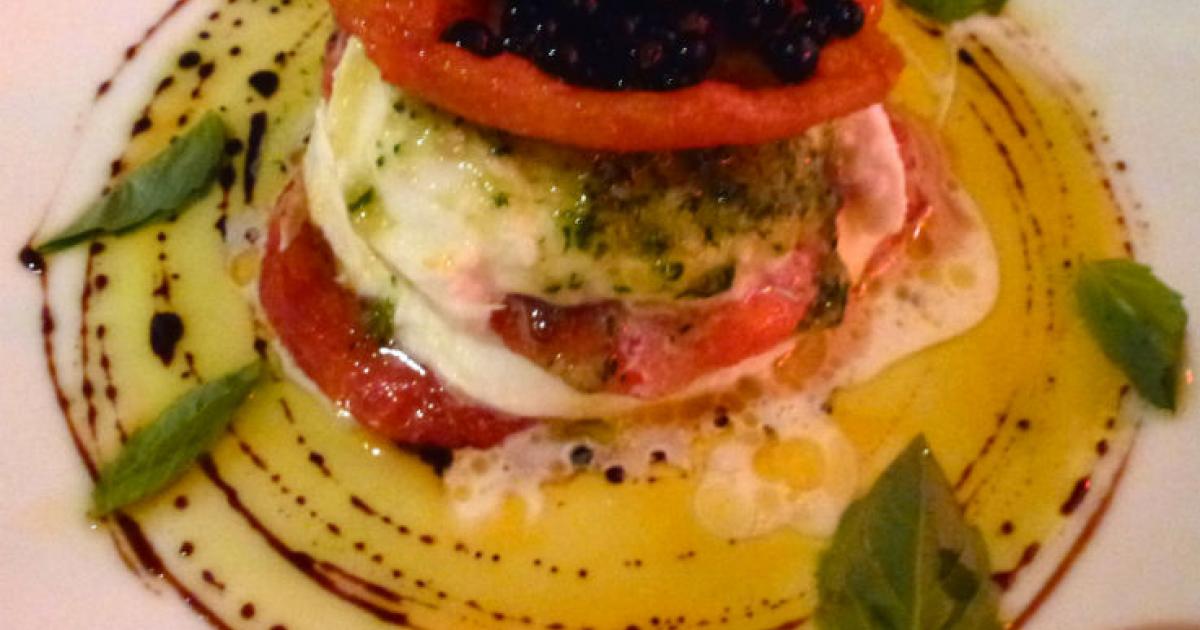 Supping in Vancouver: Novo Pizzeria and Wine Bar
Wednesday, December 10th, 2014
Novo Pizzeria and Wine Bar
2118 Burrard St., Vancouver
Ph: (604) 736-2220    or reserve online
A single thin crust pizza accompanied by two fresh salads was the perfect quantity of food for three petite gals to share  for a casual supper before a movie.
The Novo Pizzeria and Wine Bar is adjacent to the Fifth Avenue Cinema complex where we planned to see The Theory of Everything. Although we got to the restaurant by 5:30 PM it was already almost full and we were lucky to get the last table free at the time.
With very little negotiation needed we decided on the golden beet salad with hazelnuts, goat cheese and hazelnut vinaigrette and the Caprese salad of oven roasted tomatoes, balsamic pearls and pesto with fior di latte (a creamy mozzarella made from fresh cow's milk).
Used to seeing Caprese salads with sliced tomatoes layered on a plate with mozzarella slices and balsamic vinegar sprinkled on top, the presentation of this version of Caprese salad was very inviting. We did not realize at first that the little black balls were pearls of balsamic in agar.
If, like me, you didn't know the difference between mozzarella di bufala and mozzarella fior di latte,  here is a link to an excellent post on mozzarella making.
The pizza that we agreed on from the selection of about 12 choices of toppings was the arugula and prosciutto pizza with parmigiano reggiano and fior di latte. All three dishes were good, the service was great and we were out of there, replete and happy, just in time to get seats together for the film.