Review From The House
READ IT • SEE IT • TASTE IT • LIVE IT
Supping in Vancouver: Mothers' Day dinner at Sandbar Restaurant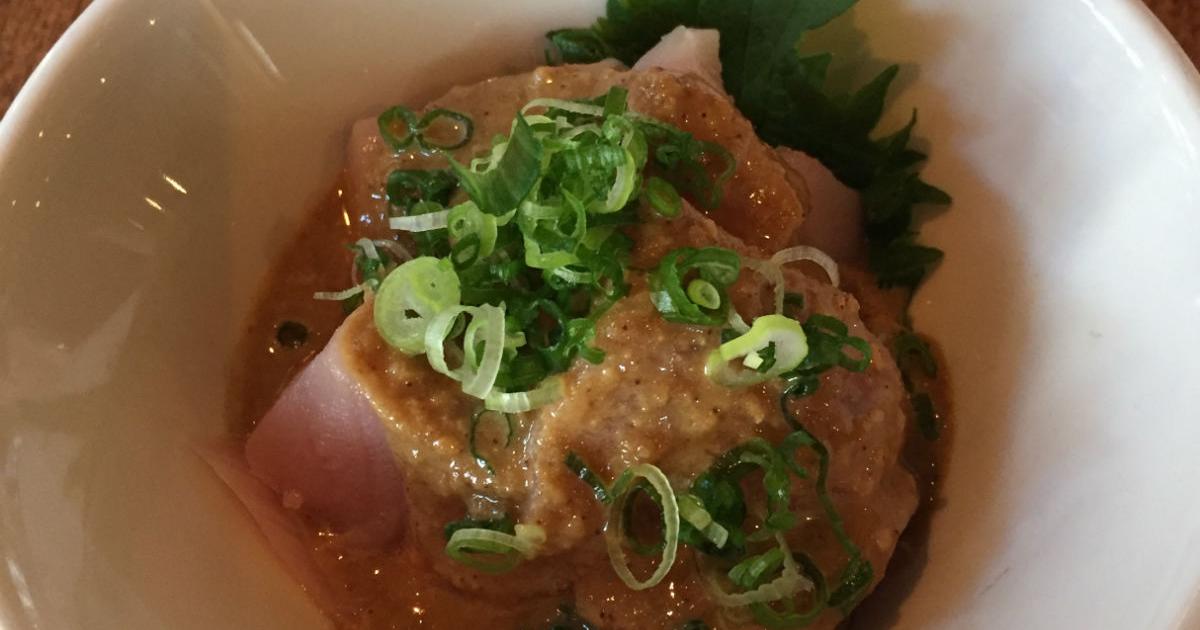 Supping in Vancouver: Mothers' Day dinner at Sandbar Restaurant
Thursday, May 18th, 2017
I love eating the grilled fish from the fresh fish sheet at Sandbar so it is crazy that the memory that sticks with me from our Mothers' Day dinner was not the perfectly cooked Alderwood-grilled, miso-marinated Sablefish, but the potatoes that I got as a substitute for the regular rice accompaniment. The sablefish was delicious but it was the texture and smoothness of the potatoes that kept me having just one more bite, till - so much for my carb-restricted eating plan - my plate was empty.
This was the first Mothers' Day celebration for my daughter, and we wondered whether she would get through the meal but new baby slept - like a baby - throughout allowing us all to savour our meals uninterupted.
Two of us had the Tuna goma-ae appetizer. The tuna was coated with a sesame and peanut sauce. I usually love tuna poke but for me the peanut made the sauce a bit heavy for the delicate fish.
We all chose fish as our main course; salmon, cod and sable fish. Each dish tasted just as good as we expected. And to accompany our dinner, we enjoyed a bottle of the JoieFarm Rosé.