Review From The House
READ IT • SEE IT • TASTE IT • LIVE IT
Supping in Vancouver: Kentizen (Japanese and Chinese Cuisine)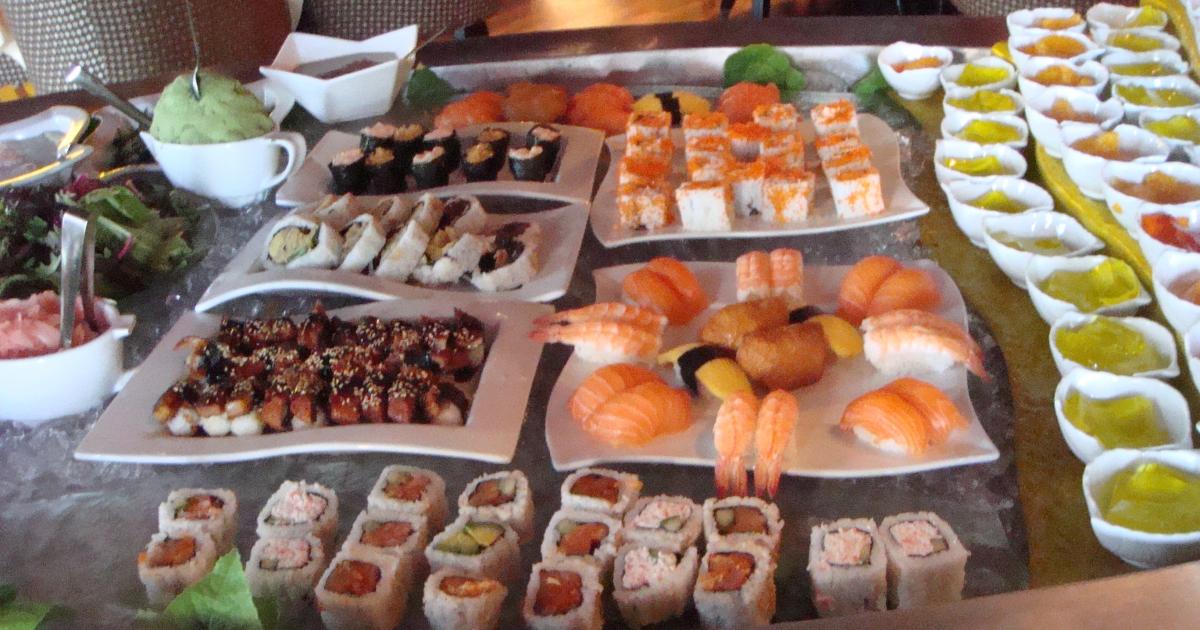 Supping in Vancouver: Kentizen (Japanese and Chinese Cuisine)
Saturday, May 23rd, 2009
Kentizen
2029 88 W. Pender St.,
Vancouver
Ph: 778-863-8281
We were planning to see Antigone Unbound later  at the Leaky Heaven Circus Studio above the Russion Hall, so finding ourselves in the general vicinity of Chinatown we decided to wander around and find somewhere for a casual supper. I remembered that there was a place inside the Tinseltown complex that I had wanted to check out so we took the escalator to the second floor and wandered into Kentizen. It was still early,  around 5:30 and so we took a window table and studied the menu. As we were debating the merits of Japanese food versus Chinese food, the manager suggested we check out the buffet.
One look at the sushi portion of the buffet and I was sold. So we each took an attractive oblong transparent blue glass plate and helped ourselves to some of the sushi, edemame and other items.
The  dishes for the Chinese cuisine portion of the buffet (partly shown in the picture) were not yet out so our waiter asked what we would like to try.  We ordered spring rolls, lemon chicken and baby back ribs - fresh, crisp and quite delicious. I definitely would like to see what dishes are usually included in the Chinese buffet so will have to come back.
Overall the food was excellent and the buffet was fantastic value. Well worth a return visit.