Review From The House
READ IT • SEE IT • TASTE IT • LIVE IT
Supping in Vancouver: Good Wolfe Kitchen & Bar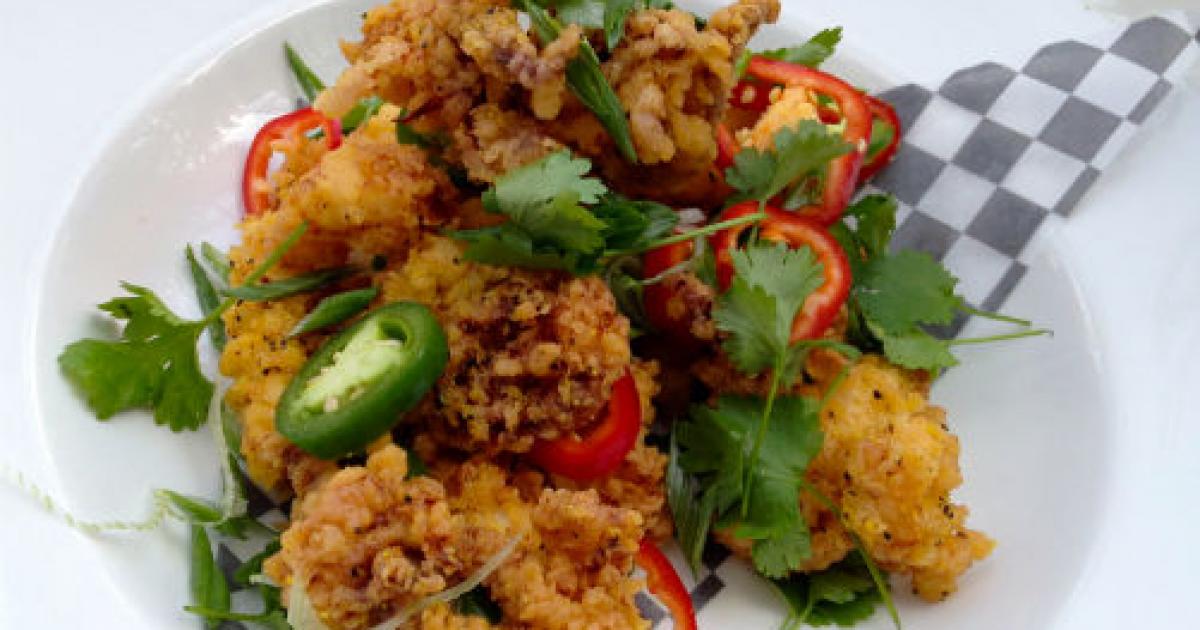 Supping in Vancouver: Good Wolfe Kitchen & Bar
Wednesday, May 28th, 2014
Good Wolfe Kitchen and Bar Restaurant
1043 Mainland Street
Yaletown
Ph: (604) 428 1043 or reserve online
This review covers two separate dinners at this restaurant.  The first visit was before heading up to the Queen Elizabeth Theatre to see an opera. I thought the calamari appetiser was one of the best dishes of this kind I have tasted, and when another friend came into town for a visit, I suggested we see if a repeat would be as good.  
On our first visit we decided to try four of the appetizers to share. The tuna tartare was served with sliced radish and rice crackers.
The artichoke dip with fried kale and warm baguette slices was a bit of a surprise with crispy fried artichoke leaves but we both enjoyed the dish.
The fresh and refreshing asparagus salad had thinly sliced asparagus served with halzelnut vinaigrette and goat cheese.    
Overall the favorite appetizer was definitely the calamari, served with lemon, chili and green onions. Beware the hot peppers though.
On visit two with my second guest we shared the calamari starter and then he opted for the Cornish game hen while I decided on the steak frites. The squid was as good as the first time and my steak was cooked medium rare just as I like it.
A pleasant walk home with the evening air unseasonably warm was a good end to the day.