Review From The House
READ IT • SEE IT • TASTE IT • LIVE IT
Supping in Vancouver: Gastropod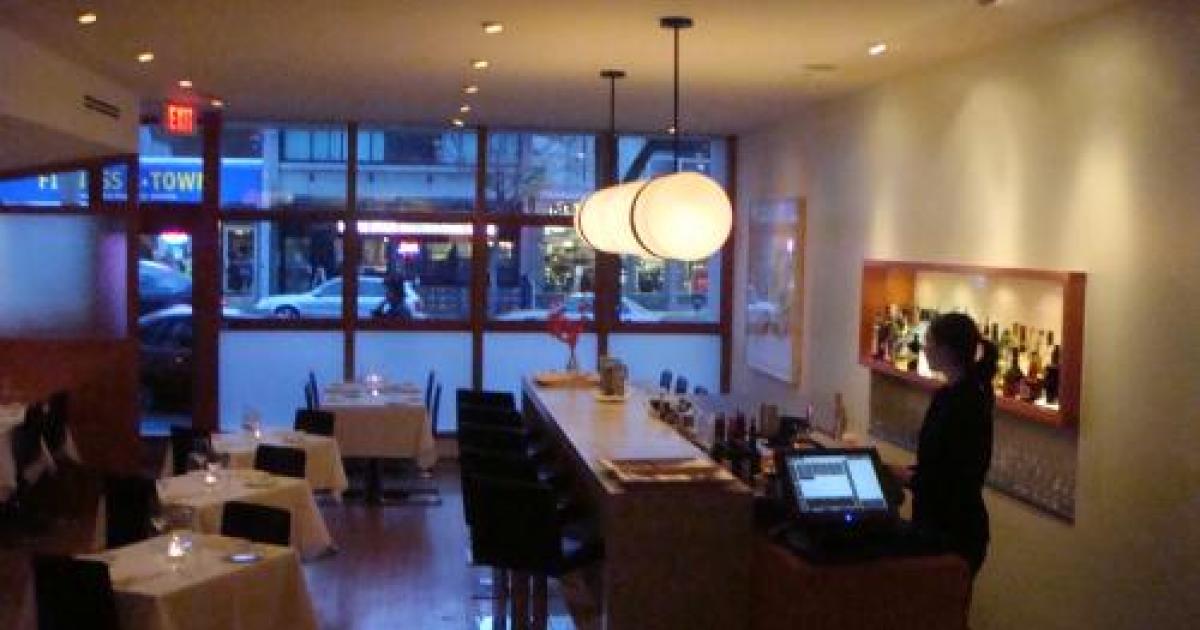 Supping in Vancouver: Gastropod
Sunday, November 2nd, 2008
Gastropod
1938 W. 4th Ave
Vancouver, BC 
Ph: (604)730-5579
In the evening we were heading out to the Telus Studio Theatre on the Point Grey campus of University of British Columbia to see Billy Bishop Goes To War. So I thought we would check out Gastropod for an early supper. Our reservation was for 5:30 and despite heavy traffic, we got there shortly after 5:30. We were warmly greeted and shown to a nice table, that could comfortably seat four. It was in the elevated section so we could look out over the rest of the restaurant. The impression is of a light, airy and open space.
We were offered water while we studied the menus. I requested a glass of the Kruger-Rumpf "Munsterer Kapellenberg" Riesling Kabinett 06 while my companion ordered a Chardonnay. We considered the fixed price menu but agred that three courses would be too much if we were to appreciate the play. So we settled for starters and main courses.
Shortly after our wine came, we were presented with an amuse bouche in the form of arancini- a fried saffron risotto ball, in this case topped with duck. I added that word to my culinary vocabulary which is expanding rapidly, fortunately faster than my waistline.
He made suitably appreciative noises as he spooned up his Pine mushroom soup with smoked sweetbread, pine nuts and crispy potato tuile. I savoured the contrasting flavours of the Cortez Island Golden Mantle Oysters with horseradish snow, sauternes jelly and shallot reduction.
We both enjoyed our main courses.  Since I eat a lot of baked salmon and salads at home, I satisfied my carnivorous instincts with the Ribeye with roasted vegetables and pommes frites (yummy but too few!), and condiments on the side  - sauce bordelaise and horseradish mayo.
We left the restaurant a little later than planned but made it out to UBC and into our seats with about ten minutes to spare.
An excellent dining experience and worthy of another visit.