Review From The House
READ IT • SEE IT • TASTE IT • LIVE IT
Supping in Vancouver: Family Brunch at Provence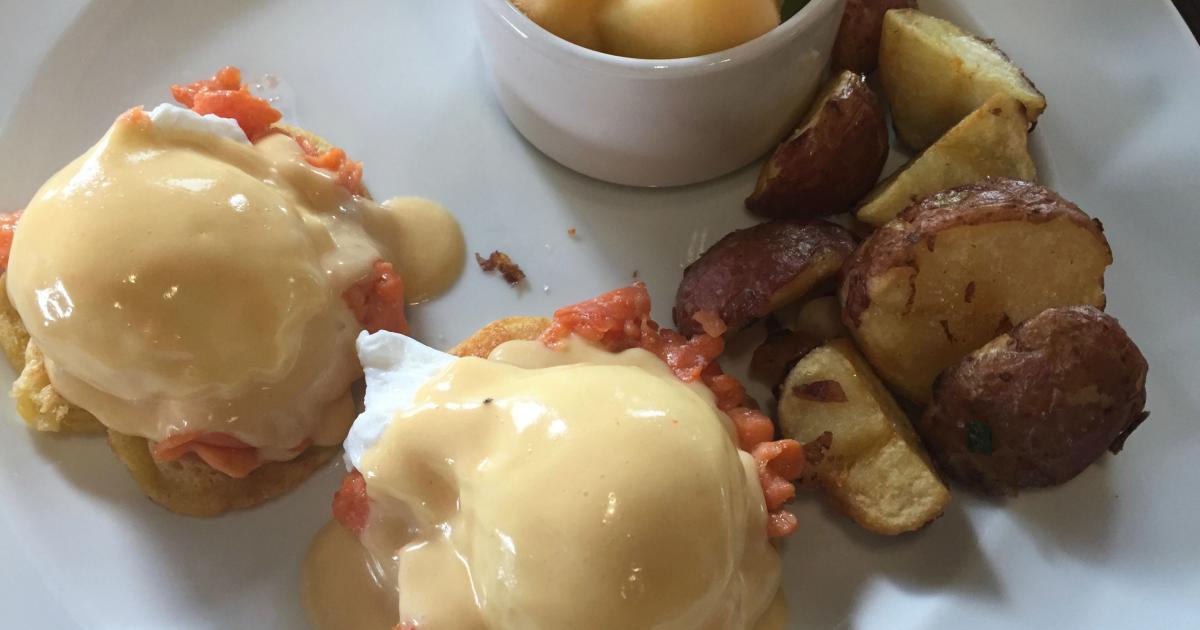 Supping in Vancouver: Family Brunch at Provence
Sunday, August 6th, 2017
Provence Marinaside
1177 Marinaside Crescent
Ph: (604) 681-4144
With the plethora of awesome restaurants within walking distance of my home, I generally don't go twice to the same place within a few weeks, and I had just recently enjoyed a Kampachi dinner with friends, at Provence Marinaside. But my family visitors wanted to do brunch, and I had not had brunch at Provence in ages. So off we went, 5 adults, two kids and a baby in stroller.
Helpfully they accommodated us with a table where we could have the stroller alongside without impeding the wait staff, and baby was angelically well behaved.
The various offerings of Eggs Benedict were the favoured choices of the majority. The Smoked Salmon Benedict was served on corn pancakes. The Croque Monsieur with black forest ham, gruyere cheese, and sun dried tomato butter came on  focaccia while the Crab Cake Benedict featured the poached egg on  ... well ...crab cakes.
I was curious about the origin of Eggs Benedict but it seems that there are several claims as to who first came up with poached  eggs and Hollandaise sauce on  Canadian bacon or ham on an English muffin. What is clear is that there are as many variations as a chef's imagination can come up with. It seems like the only constant is the poached egg as in some dishes the Hollandaise is replaced by a Mornay or Bordelaise sauce of variation, the bacon or ham by other protein sources such as salmon, shrimp or steak and the English muffin base by, as in this case, corn pancakes or focaccia.  In this crab cake version the crab cakes worked as both base and protein.
I have never been partial to poached eggs, so I enjoyed smoked salmon on a baguette. Much nicer than the usual bagel which I have always found too heavy for the delicacy of smoked salmon. Iathered the baguette with the cream cheese, piled on the smoked salmon and thoroughly enjoyed it. The wild mushroom ravioli was a hit with one of the kids as was the ham and cheese omelette.
We all enjoyed the airy location, great food and relaxed ambience.