Review From The House
READ IT • SEE IT • TASTE IT • LIVE IT
Supping in Vancouver: Eight½ Restaurant Lounge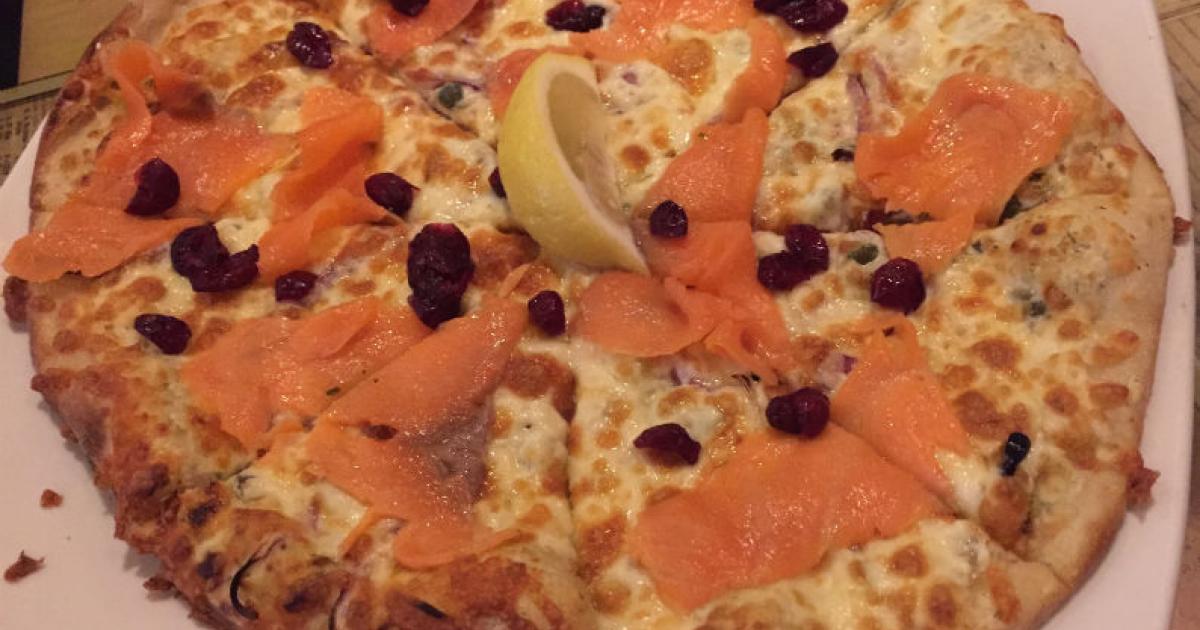 Supping in Vancouver: Eight½ Restaurant Lounge
Wednesday, July 8th, 2015
Eight ½ Restaurant Lounge
151 East 9th Ave., Vancouver
Ph: (604) 568 -2703
I have never been partial to deep crust pizzas or pizzas with a thick doughy crust but thin crust pizza or flatbreads with interesting topping combinations make for a light, quick and easy-to-share meal.
Before heading to Main Street's Fox Cabaret for a show a couple of us wandered round the corner to Eight½ Restaurant Lounge for a light pre-show supper and their thin crust pizzas just hit the spot.
We initially decided on an Artisan cheese platter and the Marketplace thin crust pizza. The 10" pizzas are all topped with mozzarella. We chose the roasted vegetables, goat cheese, tomato and basil on a sun-dried tomato base.
The cheese platter included three kinds of cheese, fruit and baguette slices.
Between four of us, the pizza and cheese platter were consumed quickly so we decided to share a second pizza. This time we selected the smoked wild BC salmon with creamy dill, capers, red onion and craisins, which I assume are dried cranberries. Also light and tasty it disappeared fast.
We finished with perfect timing to stroll back round the block to Main Sreet to catch tap artists Joel Hanna, Danny Nielsen and Jason Samuels Smith performing in  NightCap: A Tap Dance Concert.
Good food, fun company and an awesome show made for a great evening overall.