Review From The House
READ IT • SEE IT • TASTE IT • LIVE IT
Supping in Vancouver: Chambar (New Location)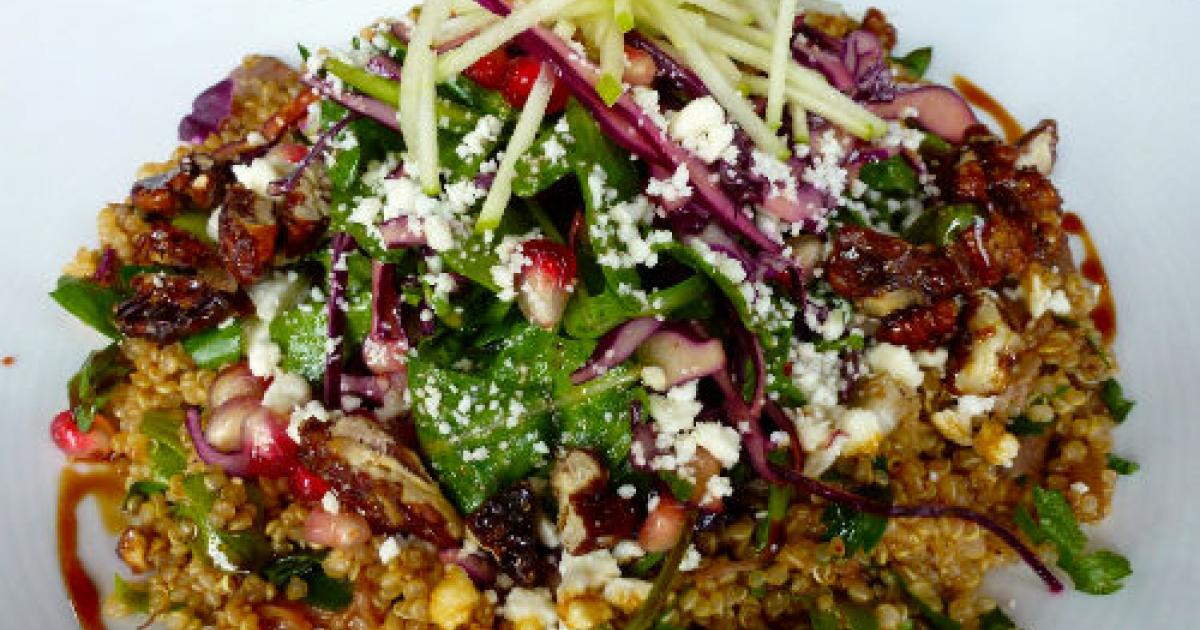 Supping in Vancouver: Chambar (New Location)
Thursday, October 16th, 2014
Chambar
568 Beatty Street,
Vancouver, BC:
Ph: (604)  879-7119 or reserve online
I have not eaten at Chambar since they moved a short while ago to their new location just up the street from their first spot. This was a good choice for lunch with a friend before we went to a VIFF screening at the Vancouver Playhouse a few blocks away.
The new restaurant had a lighter more open feel. We sat at a table toward the back of the restaurant. It was very busy for lunch time but our service was prompt and efficient.
I liked the lunch menu. There were several items I considered but in the end after I saw the person at the  next table being served with the Burger du Chasseur-that was my choice.
Le Burger du Chausseur or Hunter's Burger is a venison burger with applewood smoked cheddar, red wine and black pepper jam, mushroom ragout and roasted yams. It was served on a delicious brioche bun. The dish was attractively presented and the burger itself was moist and flavourful. Loved the mushroom and roasted yam chunks. Despite my best intentions not to eat too much of the bun, I found myself nibbling again and again, until finally I got the server to remove the rest of the dish.
My fellow diner also declared that the duck confit salad was excellent. The duck confit, quinoa, red cabbage and apple were served on a bed of arugula with feta, candied pecans and tossed with pomegranate vinaigrette.
I enjoyed a glass of fresh squeezed grapefruit juice with my meal, and we both finished our lunch with a delicious decaf cappuccino.
Nice ambience, excellent food and good service. I'll be back.