Review From The House
READ IT • SEE IT • TASTE IT • LIVE IT
Supping Away. Vienna: Gustl-Bauer Wirtshaus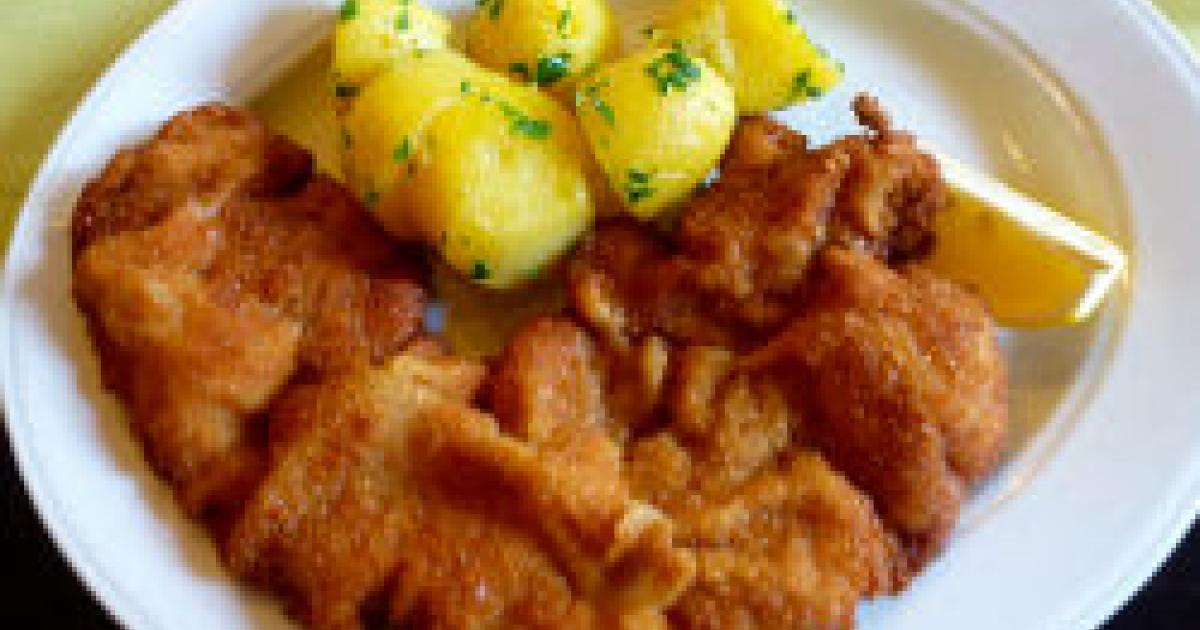 Supping Away. Vienna: Gustl-Bauer Wirtshaus
Monday, March 10th, 2014
Gustl-Bauer Wirtshaus,  Am Hof Drahtgasse 2
After classes at the Tanzschule, four of us took a walk  to find a nearby place for lunch. We found a table at the Gustl-Bauer Wirsthaus. In my quest to understand the many terms used here for restaurant, I found that Wirsthaus like Wirstschaft means inn.
Anyway I was interested to see that they offered gravlax - home made pickled salmon served with mustard sauce and pickled onions so I could not resist trying it. Delicious though a bit too salty for me. 
I then continued my Wiener schnitzel tasting  getting the  Wiener Schnitzel - veal with parsley potatoes. An excellent schnitzel but the portion again would have been too much - even if I hadn't let my curiosity to try the gravlax carry me away.
The veal goulash served with small dumplings was declared to be very full of flavour but also a huge portion. I guess we are just naturally smaller eaters than is customary here.
Overall, food and service was excellent.