Review From The House
READ IT • SEE IT • TASTE IT • LIVE IT
Supping Away: Takashi Restaurant - Chicago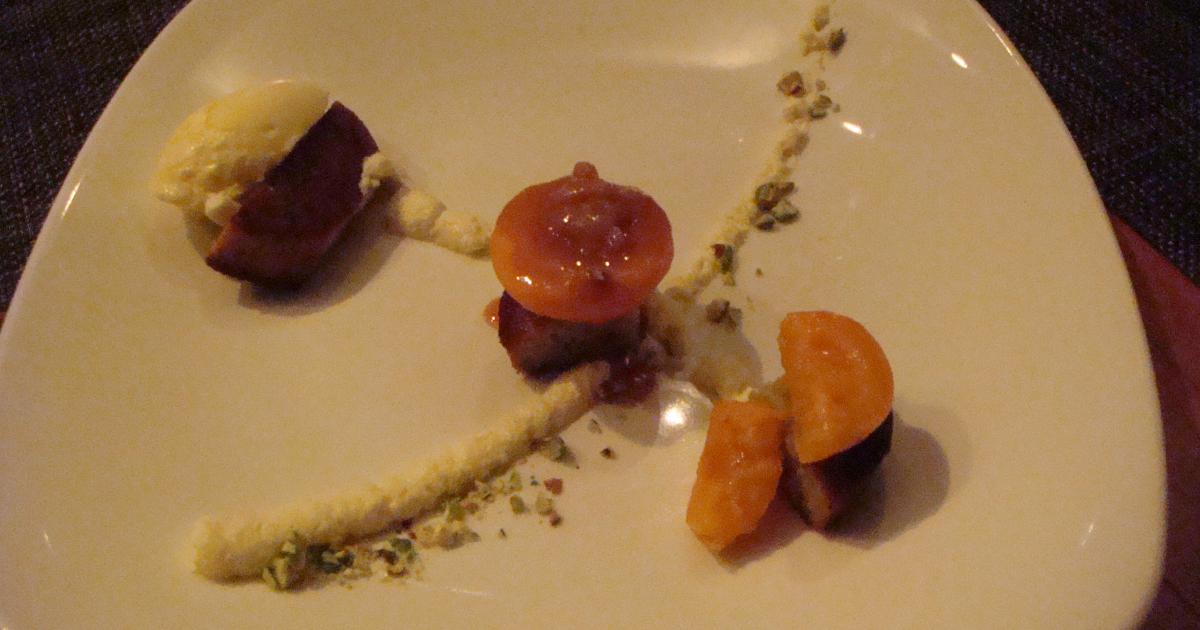 Supping Away: Takashi Restaurant - Chicago
Saturday, July 25th, 2009
Takashi
1952 N. Damen Ave.,
Chicago
Ph: 773-772-6170
As I noted in my  Chicago Diary 2009, this visit to Chicago  is brief,  essentially only four nights, so we wasted no time before setting out  to sample  some great food.  The first restaurant  my friends chose for me to check out was a Japanese cuisine and sushi restaurant, Takashi, in Bucktown on Chicago's North side. The restaurant takes its name from chef Takashi Yagihashi.
We were led upstairs to a pleasant seating area and initially seated at a corner table which was really too small to seat three people comfortably. On request we were quickly moved to a more comfortable arrangement with two tables pushed together. Our drink order was taken promptly and we were offered a selection of sesame or multigrain bread or baguette. 
The hot and cold small plate menu was enticing. I settled for a plate of three kinds of sashimi; Big Eye tuna with umami wasabi-soy dressing, Hokkaido scallops with pickled plum vinaigrette and Blue prawns with marinated eggplant and cucumber, Japanese omelette with golden raisins.  I loved the combination of textures and flavours.
The summer roll with gulf shrimp, avocado and asparagus had a very interesting and unexpected crunch to it which we later learned was from slivers of toasted baguette. 
Warm baby octopus with fingerling potatoes was served with  smoked paprika oil, prosciutto, preserved lemon and chickpea mousseline. My choice for an entree was roasted Indiana duck breast glazed with ginger-orange and confit of duck leg served with a compote of local rhubarb. The breast was perfectly cooked, the confit melted in the mouth and the compote added a tart contrast.
The roasted Alaskan halibut was served with sweet pea agnolotti, porcine mushrooms, orange-carrot sauce and a pea foam. While my friend declared the halibut to be good, the green pea foam was somewhat bland.
The dessert which we shared was exquisitely presented and quite delicious. It was a pistachio financier served with roasted apricots, kefir-lime cream, salted caramel ganache and sour cream ice cream.  All in all a great introduction to Chicago cuisine.