Review From The House
READ IT • SEE IT • TASTE IT • LIVE IT
Supping Away: Palm Desert. Pacifica Seafood Restaurant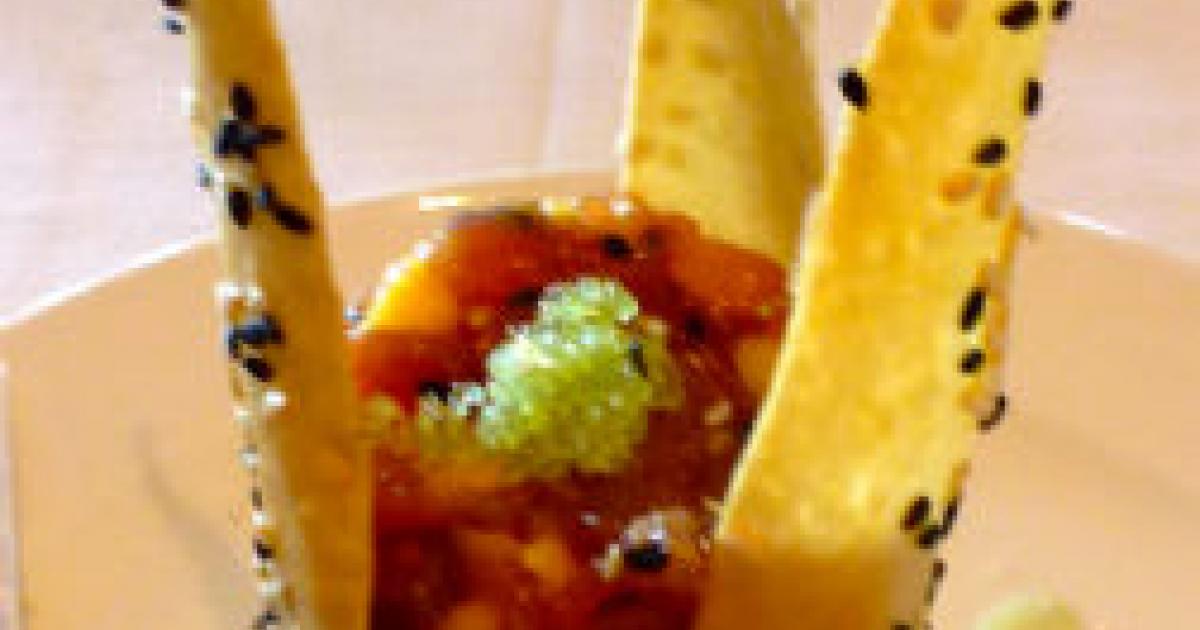 Supping Away: Palm Desert. Pacifica Seafood Restaurant
Saturday, July 19th, 2014
Pacifica Seafood Restaurant
73505 El  Paseo F-2608
Palm Desert
Ph: (760) 674-8666 or reserve online
With only one evening to dine out and a plethora of fine dining options in the area to choose from, I decided to try a seafood restaurant.  Pacifica Seafood seemed to be a popular recommendation so that's where we went.
After a long  busy day I enjoyed sipping a glass of Whitehaven Sauvignon Blanc from the New Zealand Wairu Valley with the defining herbacious and tropical fruit tones that make Marlborough Sauvignon Blancs one of my favorite white wine varietals.
To start off our meal we picked two appetizers. The crispy calamari came with spicy Vietnamese dipping sauce and wasabi aioli. One of my favorite starters is tuna tartare. Pacifica's Ahi Tuna Tartare in saki-soy marinade was mixed with avocade and mango, wasabi creme-fraiche, wasabi tobiko caviar and chili oil. It was attractively presented and a delicious blend of flavours.
Chilean sea bass is one of the few fish entrees I tend to order. The pan-roasted Chilean Seabass came with a honey-soy glaze and was  served with sticky rice, bok choy and a green-curry coconut sauce. The fish was delicious, and I applaud the restaurant for offering the option of ordering a half portion.  I wish more restaurants would do that, especially places serving those massive 10 and 12 oz steaks.
The main course choice of my co-diner was the seared ahi tuna with ginger-soy beurre blanc, gingered  carrots and shitaki mushroom. Although it tasted great, I was surprised that the presentation was surprisingly uninviting. We agreed that some greenery, with the carrots arranged together would have looked better on the plate.
For dessert we went with the recommendation of the mocha semi-freddo. A coffee fan, I liked it a lot and a few spoonsfulls were enough to satisfy my not-very-sweet tooth.
Overall a good dining experience and a restaurant to which I would return