Review From The House
READ IT • SEE IT • TASTE IT • LIVE IT
Supping Away: Orange County. The Original Pancake House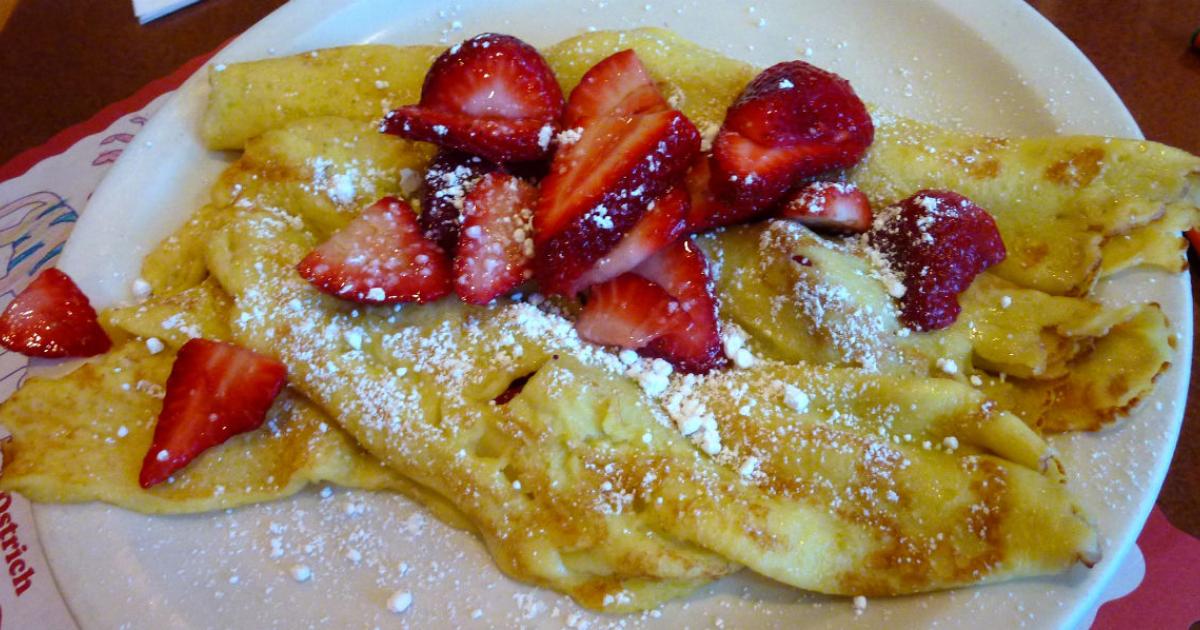 Supping Away: Orange County. The Original Pancake House
Monday, March 9th, 2015
The Original Pancake House
26951 Moulton Parkway, Aliso Viejo
Ph (949) 643-8591
Breakfast at the Original Pancake House was the choice of the youngest member of the family as the best way to celebrate his recent achievement. When we arrived at the restaurant around 9:30 on a Sunday morning it was packed, and patiently-waiting patrons were spilling out onto the pavement to soak up the welcome sunshine. Although we were initially told there would be a lengthy wait, it was actually only a few minutes before a table was cleared and we were seated.
I decided on a Western Omelet with onions, ham and sweet red bell peppers but omitting the green peppers. It came with a choice of three kinds of cheeses, Cheddar, Jack or Swiss (or a combination) plus a choice of toast or 3 buttermilk pancakes with whipped butter. Since I rarely get to eat pancakes I opted for the pancake stack and the combination of the three cheeses.
The omelet was substantial - actually in comparison to my  regular breakfast of a one egg omelet with a mushroom, spring onion and parmesan cheese, it was gargantuan. I divided it in half and thought I would take the rest home. I was more than satisfied with the half portion- the taste and texture was excellent. I cut one of the pancakes in quarters and tried the different toppings that came with the dishes that the others ordered.
The other four ordered three dishes between them. The Eggs Benedict with Canadian bacon, poached eggs topped with homemade Hollandaise Sauce on a toasted English muffin, is a perennial favorite and comes with four potato pancakes.
They also ordered the French crepes with fresh strawberries crepes dusted with powdered sugar and the Chocolate Chip pancake stack.
The coffee was hot and strong and our server kept the refills coming.
The  crepes and pancakes were a great success. Our youngest declared that this was the best breakfast celebration.
I enjoyed the food and the coffee and thought it was excellent value. When we left there was still a crowd waiting so It seems that lots of folks agree.