Review From The House
READ IT • SEE IT • TASTE IT • LIVE IT
Supping Away: New York. Hakkasan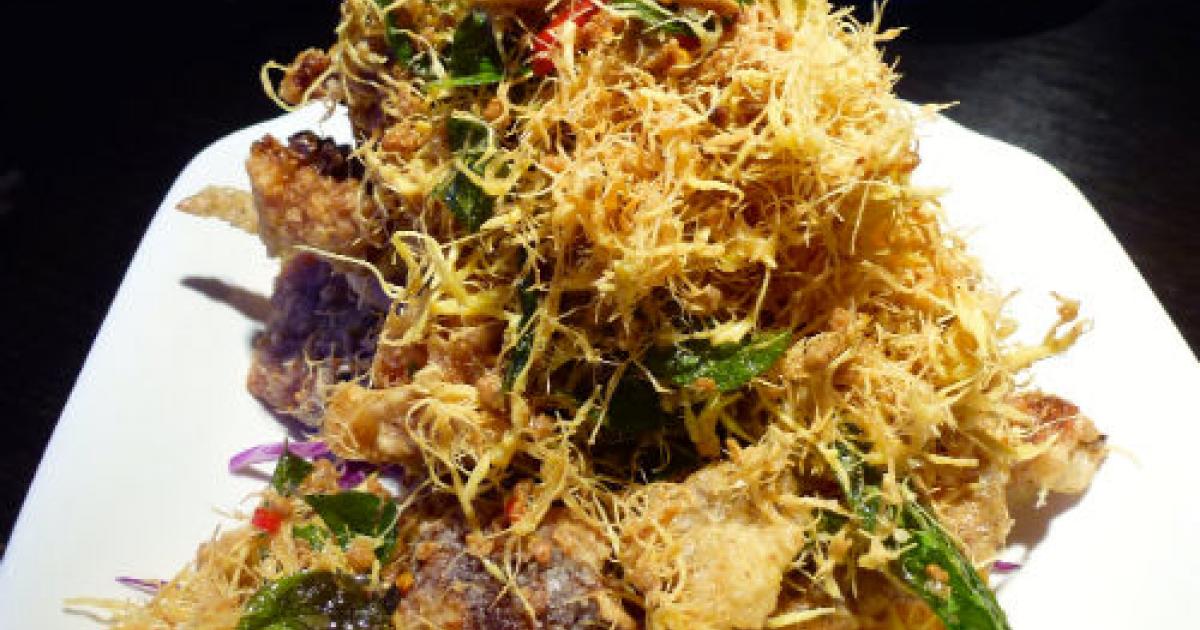 Supping Away: New York. Hakkasan
Thursday, June 12th, 2014
Hakkasan New York
311 West 43rd Street, NY (Between 8 and 9th Ave)
Ph: (212) 776-1818  or reserve online
My first dining experience in a Hakkasan restaurant was in 2010 on a 5 day theatre and food visit to London before embarking on a dance cruise round the British Isles.
I had dinner one evening at Hakkasan in London.  I loved the food there, only bemoaning the fact that as I was dining on my own, I could not taste more than a couple of dishes, but they served a soft shell crab preparation that I thought was the best I had ever tasted.
Last year in Las Vegas I dined in Hakkasan at the MGM Grand but at the time did not make the connection that this restaurant was associated with the London location. Researching restaurants for this New York trip, I came across the New York Hakkasan and thought I had to try it.
I had to try the soft shell crab again and it was out of this world. Every bit as good as I remembered from the London restaurant. The roasted Chilean sea bass in Chinese Honey was so delicate and tender I savoured every mouthful.
We also ordered crispy duck salad with pomelo, pomegranate and pine nuts, and the Wok fried duck breast with tangerine peel - both delicious.
For our vegetable dish we ordered the four vegetables ( asparagus, shemeji mushrooms, yam bean and tofu) in sweet Szechuan sauce.
As the pièce de résistance, for dessert we ordered the exotic fruit platter which was as delicious to nibble on as it was beautiful to look at. A fitting end to an absolutely delicious meal.