Review From The House
READ IT • SEE IT • TASTE IT • LIVE IT
Supping Away: Lima, Peru: Cala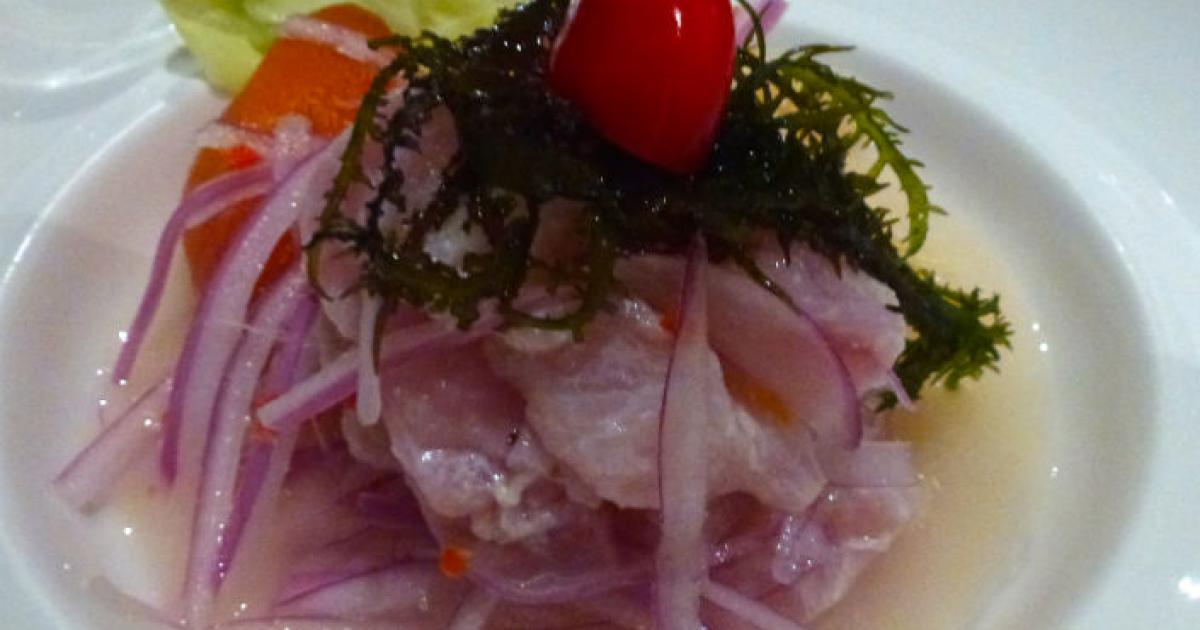 Supping Away: Lima, Peru: Cala
Thursday, May 16th, 2013
Cala Restaurant and Lounge
Playa Barranquito
Lima, Peru
The highly recommended choice for our second night of gourmet dining in Lima was Cala, also located on the water. We had a table on the terrace overlooking the sea and enjoyed a spectacular sunset view and another excellent dinner.
I decided to risk the alcohol buzz and continue my research into pisco drinks.
I ordered a pisco sour with passion fruit, lemon and sugar. Sounded delicious and tasted great.
My companion's appetizer selection was a ceviche.
The traditional ceviche consisted of flounder lemon juice, chili, cilantro and onions with glazed sweet potato and corn grains.
I don't eat cilantro so I selected the grilled tenderloin carpaccio with grain mustard and arugula salad.
I decided to opt for a seafood entree. My companion  went for meat.
One of the entrees we ordered was the deep fried squid with yucca and condiments on the side.
The other was a fried tenderloin with rice and corn, and quail eggs.
When it came to sharing a dessert I really had to compare the ponderacions.
At Cala the menu listed a Crocante (crispy) Ponderacion. 
This was a sweet dessert  stuffed with lemon cream, chirimoya foam, ice cream of guanabana and aguaymentos, and caramel sauce. 
That led me to further research as I had no idea what either guanabana or aguaymentos could be. Turns out that aguaymentos is a Peruvian ground cherry.  Guanabana is a fruit of an evergreen tree common in central and northern south America. The fruit is known by several names - soursop, custard apple and chirimoya.
We left very satisfied, having enjoyed another great meal, a beautiful sunset view and great service.