Review From The House
READ IT • SEE IT • TASTE IT • LIVE IT
Supping Away Las Vegas: Postrio at the Venetian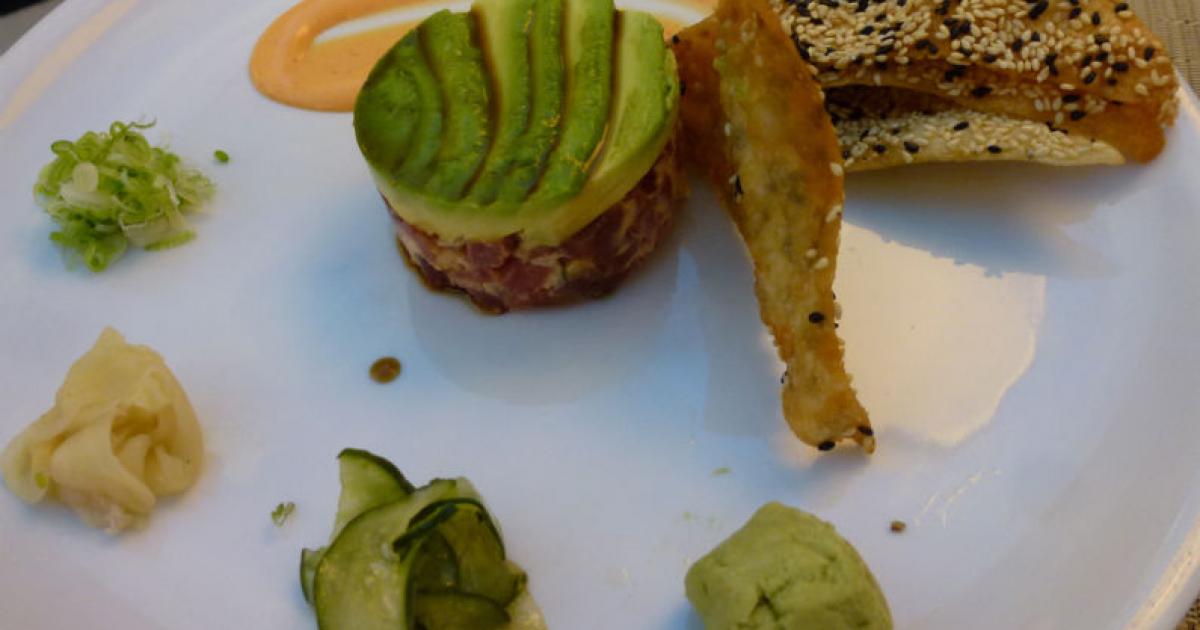 Supping Away Las Vegas: Postrio at the Venetian
Tuesday, December 2nd, 2014
Postrio Las Vegas
Grand Canal Shoppes at the Venetian
3377 Las Vegas Boulevard S.
Ph: (702) 796-1110 or Reserve Online
As the strains of a Verdi aria filled the air of St. Mark's Square, it was easy to imagine that we were seated at a open air café hearing a gondolier sing as he punted his gondola through the waters of a canal in Venice. But we were not in Venice, just having lunch in the Palazzo along the Grand Canal of  the Venetian Hotel in Las Vegas.
Postrio is part of the Wolfgang Puck group of restaurants that are located around the world from Dallas to Dubai. On the Las Vegas Strip there are at least 6 at different hotels. Postrio 's focus is seasonal modern American cuisine.
We decided that we would each order an appetizer and a lunch salad and share all four dishes. Our selection began with the tuna tartare with cucumber and avocado. It was beautifully presented,  with a paper thin lavash coated with white and black sesame seeds.
The tempura shrimp appetizer had  a more substantial batter than I expected but was moist and tasty.
We chose the steak salad and the Greek salad with added shrimp. The Mesqite grilled flat iron steak was nicely prepared to medium rare, and served with a substantial salad of greens with heirloom tomatoes. The Greek salad was equally satisfying.
While we ate we were entertained by Streetmosphere Performances of the Carnevale de Venezia which are scheduled at regular times in St. Mark's Square, and by a Living Statue, a woman who stood unmoving for an incredibly long period of time. How do they keep their minds occupied I wonder.
Excellent food, excellent service, nice location.