Review From The House
READ IT • SEE IT • TASTE IT • LIVE IT
Supping Away Las Vegas: Oscar's Steakhouse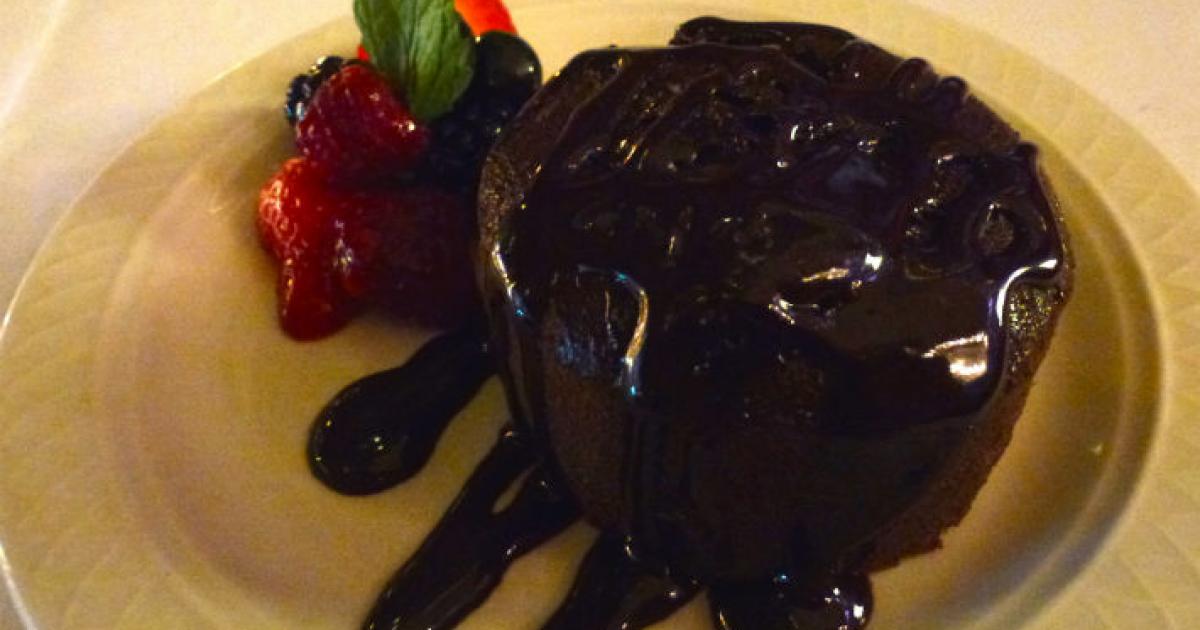 Supping Away Las Vegas: Oscar's Steakhouse
Wednesday, November 12th, 2014
Oscar's Steakhouse at the Plaza Hotel and Casino
1 S Main Street, Las Vegas
Ph: (702) 386 7227 or reserve online
The aroma of warm sour dough bread with embedded slivers of caramelized onion, rising from the white napkin-covered basket compelled me to erase all thoughts of a bread-free dinner. Lightly buttered, the fresh airy slice tasted as good as its aroma promised, and kept me content while I decided on my dinner choices.
We had arrived at the Plaza Hotel,  Las Vegas in the early evening, tired and hungry after a long day. Oscar's, the steakhouse on the second floor of the hotel seemed a logical choice for dinner. The eponymous Oscar is former Las Vegas mayor Oscar B. Goodman who, in 2011,  opened Oscar's Beef*Booze*Broads to serve "perfectly aged and prepared steaks."  From this first time dining experience at  Oscars's, I would say he succeeded.
Although we did not have a reservation we were promptly seated at a comfortable banquette table with a great view overlooking Fremont Street. Located under a glass dome with large windows, the restaurant has a spacious and airy ambiance.
The fillet mignon was the most tender I have had in ages, perfectly cooked to medium rare, and served with the Oscar topping of lump crab, asparagus and Béarnaise sauce. The thin sliced  asparagus added a nice crunchy texture to the richness of the sauce.
With it we ordered one side of "Clean Face" onion strings. Since they were lightly coated, I was not sure what the name meant but they were crunchy, bursting with flavour and not at all greasy as some onion strings are.  I asked if anyone knew the origin of the name and learned that the term comes from Oscar Goodman's memoirs and was how he described the crispy onion strings when he first tried them.
To top off our meal, we used the coupon from the Plaza booklet we got on check-in and shared a dessert - the chocolate volcano cake.
This was overall an excellent meal and a great start to our gastronomic visit to Vegas. I later learned that the aromatic basket of sourdough bread that had tempted me to stray from my righteous path of low-carbness, comes from Granello Bakery and is custom made for Oscar's. I would have loved to take a loaf home with me.