Review From The House
READ IT • SEE IT • TASTE IT • LIVE IT
Supping Away Las Vegas: Nobu at Caesar's Palace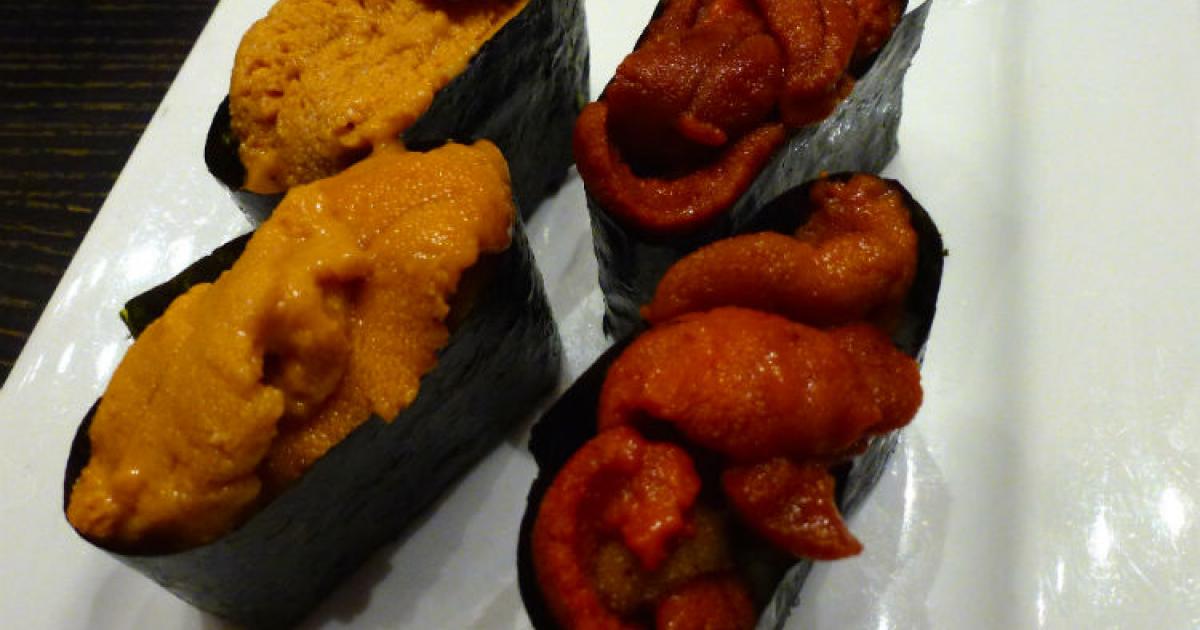 Supping Away Las Vegas: Nobu at Caesar's Palace
Thursday, December 11th, 2014
Nobu Japanese Restaurant at Caesar's Palace
3570 Las Vegas Boulevard S,
Las Vegas, NV
Ph: (702) or Reserve Online
Nobu Las Vegas restaurant in the Nobu Hotel located within Caesar's Palace is the largest of the 31 Nobu restaurants located round the world from Dallas to Dubai but we were still not sure of being able to be seated when we spontaneously decided to eat there.
We were meeting friends later to see the raunchy  acrobatic show Absinthe in the grounds of Caesar's Palace, and of the several dining options at the massive Caesar's Palace complex  Nobu was our first choice. After leaving the conference hotel where we were staying downtown, we arrived early-ish at Nobu but with no reservation.
There were no tables available but the Maitre d' offered us two seats at the sushi bar where we could watch the line of sushi chefs working nonstop to produce exquisite presentations of sushi maki and sashimi.
I had previously eaten at the Silk Road  restaurants and sushi bars on the two Crystal cruise ships, the Crystal Serenity and the Crystal Symphony, and saw several items that I had enjoyed on board, on this menu.
Our first choice was the Big Eye tuna served on spicy miso chips. We also had the New Style salmon sashimi. Fine slices of salmon were laid out similarly to a carpaccio dish, just a little thicker. Both were tempting presentations and the flavours were as good as it looked.
One of the Nobu specialties I had previously enjoyed was the Black cod miso so we had to try it. Flaky and soft as butter, the fish was perfect. We also shared a spicy tuna roll.
The piece de resistance however  came when we each decided we would like to finish with a piece of uni nigiri sushi. Uni is sea urchin gonad and has a complex rich flavour. We were asked if we wanted the local uni or the imported Japanese unit. I thought that  Japan imported huge amounts of uni from here so  I was a bit surprised to hear that there was a variety exported from Japan. Being adventurous  we thought we would do a comparison. In fact the Japanese uni was a deep almost-reddish brown, and had a stronger more intense flavour. So as well as having a light but delightfully savoury meal, I learned something new.
Excellent food, great service, $$$$ but worth it.