Review From The House
READ IT • SEE IT • TASTE IT • LIVE IT
Supping Away Las Vegas: Lotus of Siam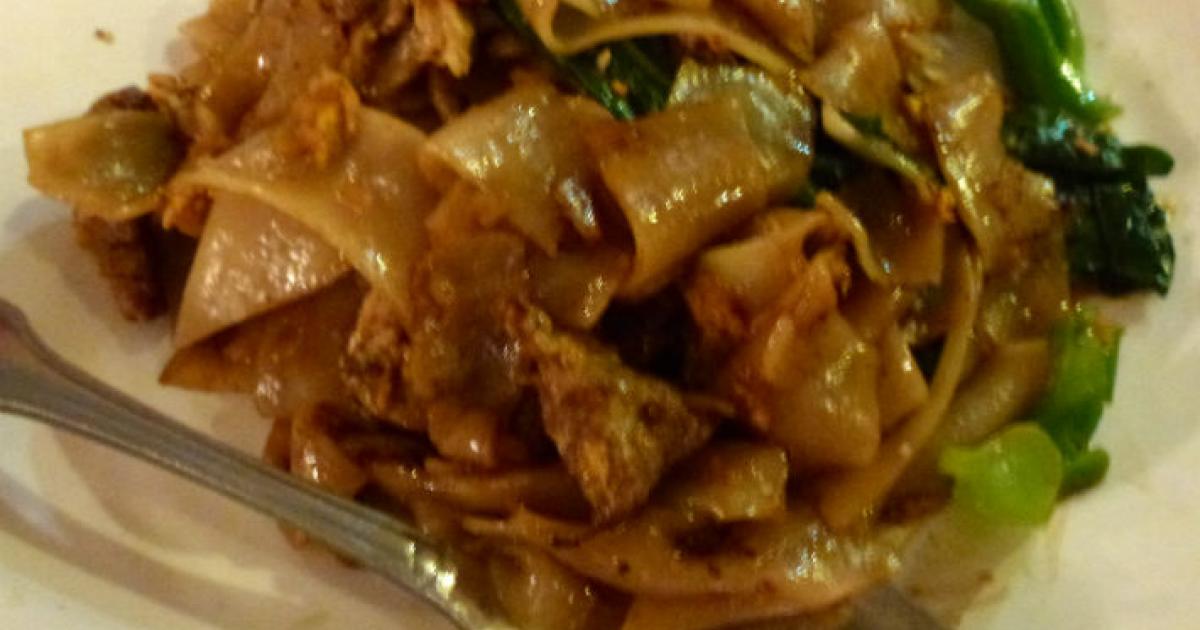 Supping Away Las Vegas: Lotus of Siam
Saturday, November 22nd, 2014
Lotus of Siam Thai Restaurant
953 E. Sahara Ave., #A-5
Las Vegas, NV
Ph: (702) 735-3033
Only the bright neon sign above the entrance hints that behind the non-descript strip mall doorway  is a restaurant that, according to locals, serves up some of the best Thai food in Las Vegas.  Lucky for us, at the FoodFightWrite 2014 conference, we met up with a Las Vegas friend who writes on SouthEastAsia Cuisine locally and  abroad. For our last dinner before departing Las Vegas early next morning, she took us to Lotus of Siam, one of her favorite local restaurants.
The restaurant does not take reservations. As I first entered it looked deceptively small and I wondered if we would get a table but I quickly realized the place was much larger than at first sight. So although it was already quite full we did not have to wait too long before we were seated and sipping either hot green tea or iced teas. 
The domain of owner-chef Saipin Chutima, the Northern Thai cuisine features typical stews and curries as well as recipes handed down through several generations of both her family and her husband's. From the extensive menu we settled on the Tom Yum Kai Soup Hot Pot to start. This hot and sour soup contains chicken and straw mushrooms and is flavoured with lemongrass and lime juice. The subtlety of the flavour was just right.
Our next course was the Koong Saron or Prawns in a Blanket:  large marinated prawns wrapped with bacon  and wonton wraps, deep fried and and served with house-made sweet and sour sauce.
For the noodle course we went for the Pad Se-Ew : a stir fry of wide rice noodles with egg and Chinese broccoli and black soy sauce. We chose sliced beef with this as we had  chicken with our soup hotpot. Pork was the third alternative on the menu. When this dish was brought to the table I was soo engrossed in enjoying and talking about the food (always a good sign) that I forgot to take a photograph so this is just a portion of the actual dish that was served.
Finally we decided on the roasted duck curry with pineapple, grapes,bell peppers and a touch of coconut  in a red curry base. Since none of us like the curries that are so hot they render your tastebuds senseless for anything else, the degree of spice in the curry was just perfect for our table.
The service was quietly efficient, the prices reasonable and the food excellent. Definitely warrants a return visit to sample more from their menu.