Review From The House
READ IT • SEE IT • TASTE IT • LIVE IT
Supping Away Las Vegas: The D Grill at the D Casino Hotel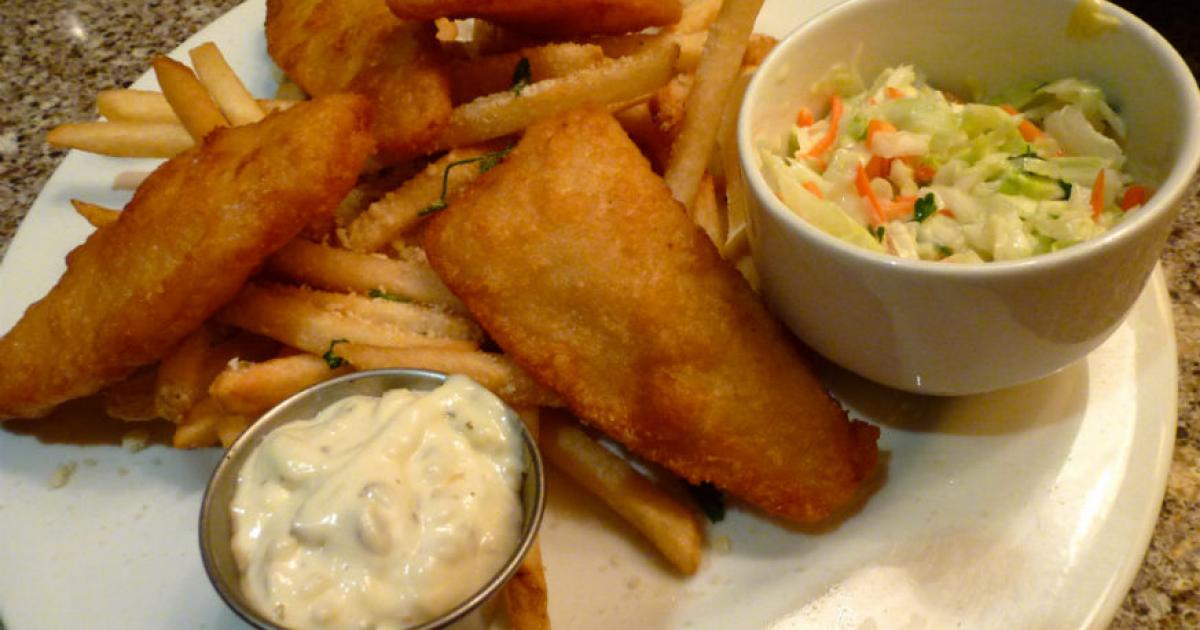 Supping Away Las Vegas: The D Grill at the D Casino Hotel
Sunday, December 21st, 2014
The D Grill at the D Casino Hotel
301 Fremont Street,
Las Vegas, NV
Ph: (702) 388-2400    or Reserve Online
Crisp and flaky cod fillets,  succulent juicy ribs accompanied by a fresh garden salad were an unexpected treat at the D Grill. 
After a busy day exploring the North Vegas Outlet Mall we decided to wander down Fremont Street and try the highly recommended Joe Vicari's Andiamo Italian Steakhouse at the D Casino Hotel. I was hoping to enjoy a spontaneous fine dining experience to review for my dining and tourism travelblogue, Take a Bite of Las Vegas. We figured that at 5:30 in the afternoon we could get a table without a reservation - but no. 
Although the restaurant seemed completely empty as far as we could see, the somewhat intimidating maitre d' informed us that there was no way we could be seated as the tables were all reserved for diners coming later. Despite our comment that we could be served and out within a hour there was no budging him.  So we wandered around the corner and thought we would settle for a more fast food type of meal at the D Grill.  As it turned out the food was excellent, the service friendly and efficient, and our dinner cost us a lot less than I suspect we would have paid at Andiamo.
We shared a garden salad of mixed greens with cucumber, tomatoes, red onions and feta cheese, which we accompanied with blue cheese dressing. We ordered two entrees.  The fish and chips -  breaded cod fillet with crispy garlic fries, parmesan cheese, coleslaw and tartare sauce, was piping hot, the batter was crisp and the cod fillet flaky and tasty. It was hard for me to exercise restraint and not wolf down all the garlic fries. They were gtreat.
The D-Grill ribs, described as succulent smoked ribs that have been spice -rubbed and brushed with barbecue sauce, and served with French fries and coleslaw were  juicy and tender, just falling off the bone.
We left feeling very satisfied and rather pleased with our D Casino Hotel dining experience despite being "rejected" at Andiamo.