Review From The House
READ IT • SEE IT • TASTE IT • LIVE IT
OPAH Restaurant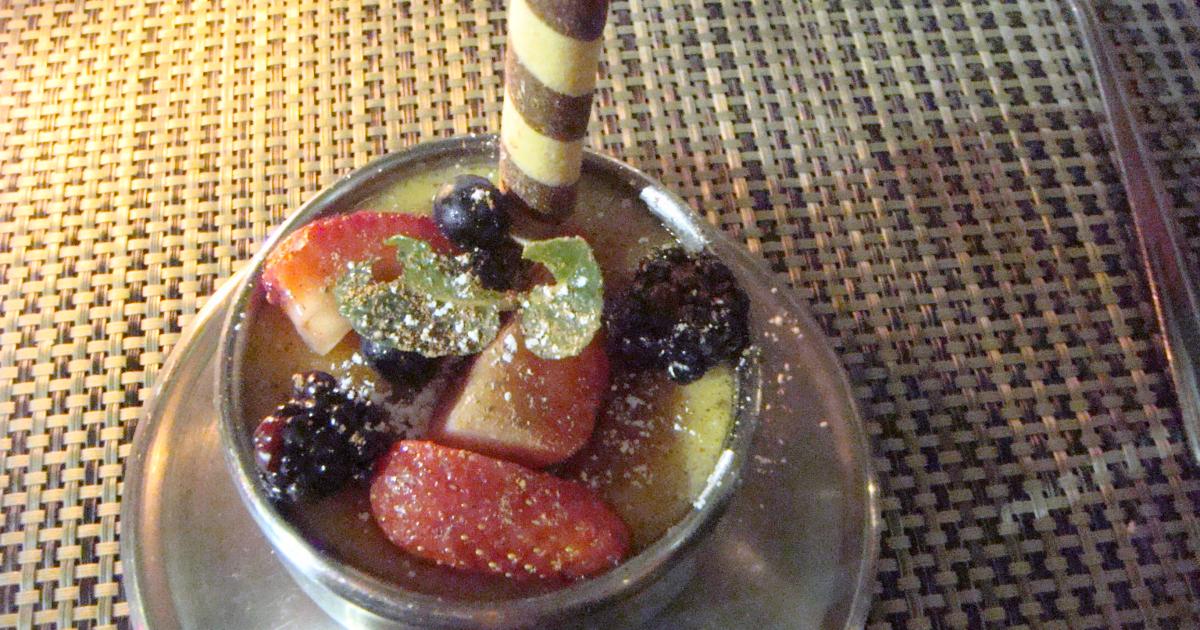 OPAH Restaurant
Saturday, March 7th, 2009
OPAH Restaurant and Bar in Aliso Viejo Town Center
26851 Aliso Creek Road #C
Town Center, Aliso Viejo, CA 92656
Phone: (949) 360-8822
We decided that we should try to fit in a nice dinner out one night BBC (Before baby comes) and decided on OPAH Restaurant and Bar which was about 5 minutes away by car. Thinking that our party of three adults and a  4 year old would be better off  away from the bar area, we decided to try the patio. I was a bit sceptical at first but the  overhead heaters worked fine to take the slight chill out of the air and we were very comfortable.
I found a special sheet  tucked into the regular OPAH menu that said they were offering a Restaurant Week $30.00 prix fixe - appetiser, entree and dessert. It seemed great value and the choices were appealing to me so I decided to try it. While waiting for the rest of our party to decide on their choices, I resisted the recommendation to try one of their interesting martini choices and instead opted for a glass of  Saint M Riesling 2006 from Germany. Very nice.
A loaf of bread  came in an OPAH restaurant paper bag to keep it warm. Between four of us we finished it quickly but were not offered any more.
Our waiter was very patient and encouraging while our preschooler gave her own order for macaroni and cheese, and asked for a booster seat. She was very happy about doing that.  One of our party ordered the Twice Cooked BBQ Ribs with onion strings and roasted garlic mashed potatoes and another ordered a house salad of baby field greens with granny smith apple, pine nuts, roma tomatoes in a balsamic vinaigrette with added shrimp. The salad came with gorgonzola cheese, and being pregnant, she asked for that to be replaced with goat cheese. They shared the crab cakes with arugula, sweet corn, corn emulsion and chili oil. The crab cakes must have been delicious because they were gone before I thought to ask for a taste.
For my special I had the Ahi tuna tartare served in a tower with crab, papaya and wasabi caviar. It came with several peices of a crispbread made from a wonton wrapper with black and white sesame seeds. Quite delicious. I then had a flat iron steak, with a warm gorgonzola stuffed tomato and toasted garlicstring fries. Also excellent. Dessert was creme brulee with seasonal berries and a hazelnut cookie stick.
I enjoyed the meal and thought it was fairly priced for the quality of food but I thought that a second portion of bread could have been offered. I was also surprised that they charged two dollars to substitute goat cheese for the gorgonzola cheese. I thought that was quite unnecessary. It is a little thing but it would make me hesitate to go back there soon.  They might  want to rethink their policy .It is not in the way of good customer relations.