Review From The House
READ IT • SEE IT • TASTE IT • LIVE IT
East Fusion Food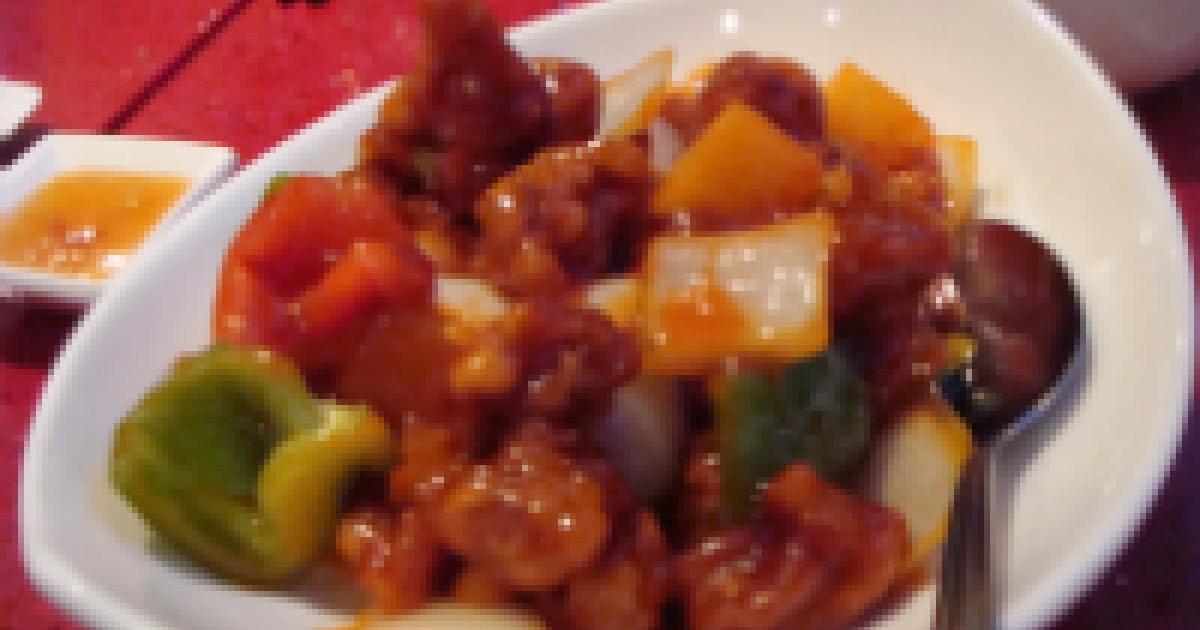 East Fusion Food
Sunday, January 24th, 2010
East Fusion Food
1021 International Village
88 Pender Street, vancouver.
Ph: 604-568-6988
After a pleasant Sunday afternoon spent wandering around the neighbourhood of the new Simon Fraser University campus and the housing developments on the old Woodwards site, we decided to take in a movie at the Tinseltown cinema complex.
With an hour or so to while away before the film would begin, we dropped in at the tiny East cafe, tucked into a corner of the International Village complex. They were offering an excellent deal, appetizer, soup and a main course for under ten dollars
I put in my order not expecting much at that price but surprise ! surprise. What great value.
My hot and sour soup was satisfyingly hot in temperature, spicy but not overly hot in flavour, and quite delicious. For our appetisers one of my friends and I ordered one portion of spring rolls and one portion of shrimp wonton and then shared them. Again they were crisp, piping hot and delicious.
Finally a heaping plateful of sweet and sour pork accompanied by  a bowl of rice, was brought to the table; freshly made, hot and tasting  excellent. My friends enjoyed equally plentiful and delicious main plates. The service was quick - although I should note that when we got there only a couple of tables were occupied but it filled up fast. Overall the quality was surprisingly excellent and the price right!  We left, feeling comfortably satisfied with time to spare before the movie.  A great fast casual dining spot.