Review From The House
READ IT • SEE IT • TASTE IT • LIVE IT
Aegean Odyssey Cruise: Fine dining in the Verandah Restaurant.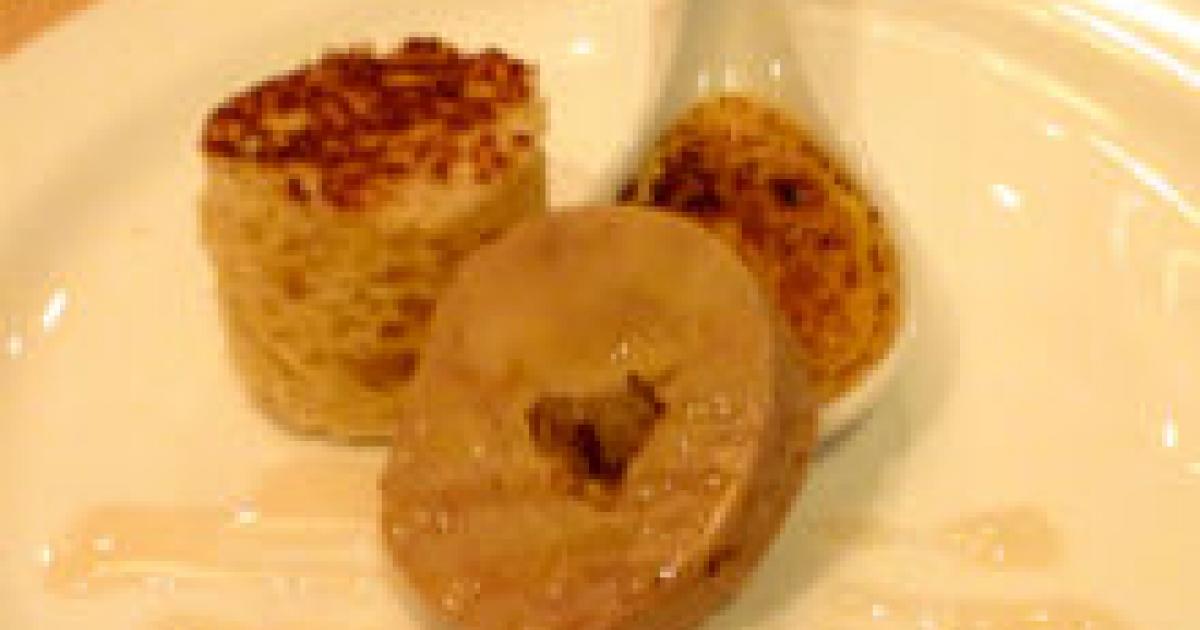 Aegean Odyssey Cruise: Fine dining in the Verandah Restaurant.
Sunday, January 13th, 2013
The  Verandah Restaurant on deck 2 at the Grand Lobby of the Queen Elizabeth features French cuisine from Cunard's Culinary Ambassador, Jean-Marie Zimmerman. Dining is a la carte but the prices are reasonable for the quality of food and service provided. The ambience is sophisticated and elegant with quietly efficient service. 
Once seated and your meal order taken, you are presented with an amuse bouche. When two  people are dining, each receives a different amuse bouche. 
A bread basket  is presented for your selection. Bread is served with butter and a small dish of rock salt. As each course is served the waiters synchronize the whisking away of the plate covers in a service style patterned after the first class restaurants on the original Queen Elizabeth and Queen Mary. Old style maybe - but nicely done.
On this 10 night cruise we dined twice in The Verandah and had excellent meals on both occasions.  The only issue I would have with my two dining experiences in The Verandah, is the fact that the selection of wine by the glass is very limited. I understand that most tables would order a bottle of wine rather than wine by the glass, but though  I enjoy a glass of wine with my meal, on a cruise where I am dancing every night I don't indulge often enough to finish a bottle even on a mid-length cruise.
Among the appetizers we enjoyed were the duck foie gras torchon served with a spoon of nougat brûlée and the escargots served in a parsley and garlic sauce. The richness of the foie gras and the sweet brûlée were a dynamite combination.
Main courses tried included the pan seared Magret of duck with baked brie brioche with fig vinegar glaze, and beef filet with sautéed morel mushrooms, souffléed potatoes and Madeira glaze.
We could not resist dessert but I salved my conscience by asking for a spoon for "sharing" a single dessert. My objective was to just  have a taste and leave the rest of the calories to my dinner companion who does not put on weight just by thinking about food, as I seem to. In the end I actually had more than one spoonful as it was quite delicious but still restrained myself from eating half.
The final touch for those with a sweet tooth was an offering of a tray of petit fours, but we wanted to go dancing before going to see the evening's show in the Royal Court Theatre so on both evenings we resisted temptation and left the restaurant comfortably fed, pleased with the food and the service.