Review From The House
READ IT • SEE IT • TASTE IT • LIVE IT
3030 Ocean Restaurant in Fort Lauderdale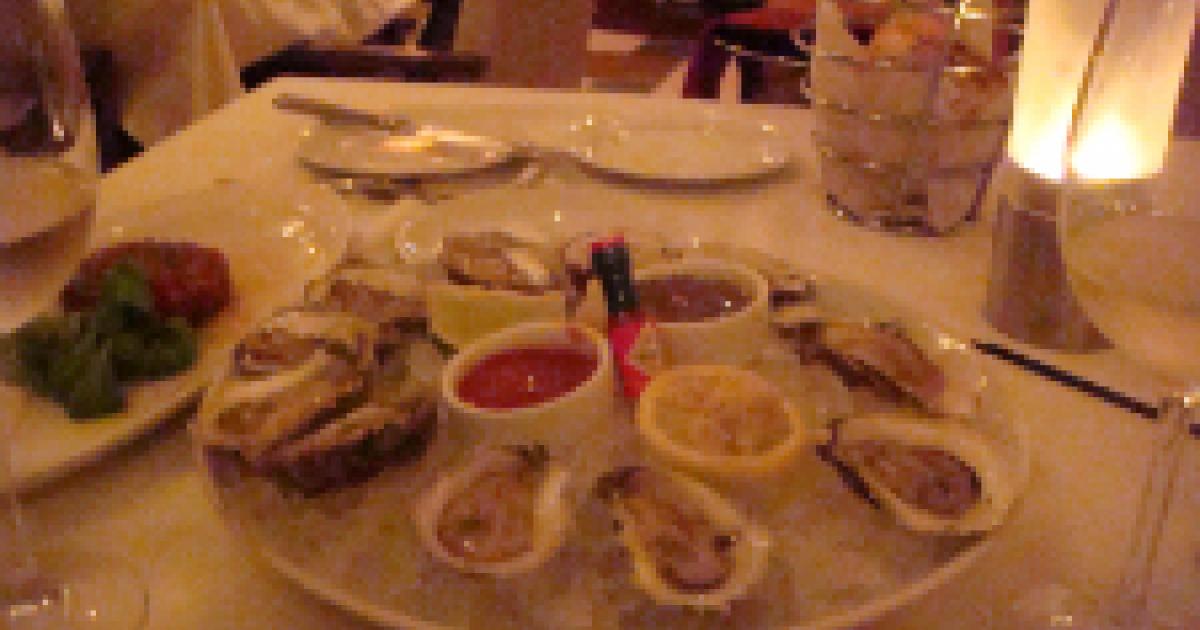 3030 Ocean Restaurant in Fort Lauderdale
Monday, January 4th, 2010
3030 Ocean Restaurant
Marriott's Harbor beach Resort.
3030 holiday Drive,
Fort Lauderdale, FL
Ph: (954) 765-3030
None of us had been to Fort Lauderdale before and we had one evening open for a nice dinner. Some research using food web sites on our I-Phones  led us to 3030 Restaurant featuring " modern American seafood"  by chef Dean James Max.
We liked the ambience of the room. The table was spacious but small  enough for conversation and the food, as we discovered was indeed excellent.
Two of our party had just arrived in Florida. 6 hours later than scheduled,  after an exhausting day of travel, thanks to the high level of airport security following the abortive terrorist attempt on the flight from Amsterdam. ( See East Caribbean Dance Cruise).  We were famished and really looking forward to a relaxing meal. 
We ordered a bottle of the Oyster Bay Sauvignon Blanc from Marlborough, New Zealand which is consistently good. The bright citrus flavourwith perfectly balanced sweetness and acidity went down well and had the desired stress reducing effect!  
My companions started with oysters - generously allowing me to take one. I ordered spicy tuna tartare which was quite delicious, with tiny chunks of tuna and a light spicy  flavour.
We all three decided to try the Butter roasted Maine Lobster served with a Yukon puree, wild greens and an Ice Wine Ginger Sauce and it was a great choice. The lobster was perfectly cooked, sweet  and  tender.
This was an excellent spot for our family reunion dinner and a great start to our upcoming ballroom dance cruise on the Costa Fortuna.