Review From The House
READ IT • SEE IT • TASTE IT • LIVE IT
TEDx StanleyPark is coming up soon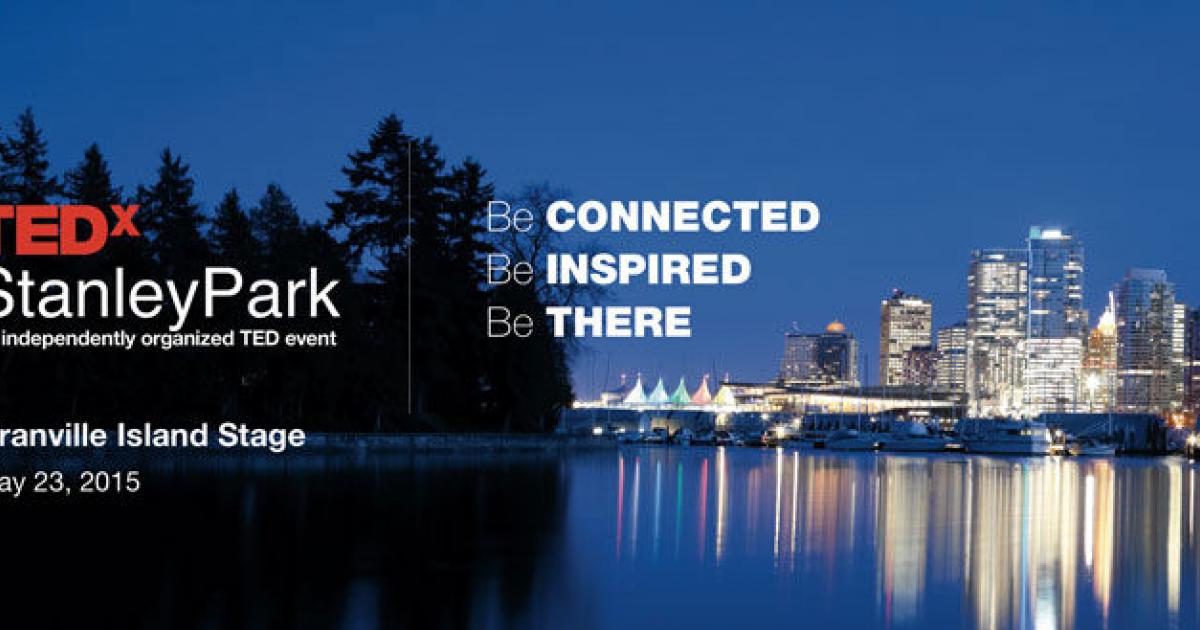 TEDx StanleyPark is coming up soon
Wednesday, April 22nd, 2015
TEDx StanleyPark 2015 is coming up fast. It will be held at the Granville Island Stage, 1585 Johnston St., Granville Island on May 23rd from 10am – 6pm, with an after party 6 – 8pm. About 450 people are expected to attend.
The Theme for this year's program is Ideas to Action and the organizers have lined up an impressive and varied range of speakers. I had the opportunity to hear several of the presenters discuss their topics and am eager to hear their talks.
To give a glimpse into the variety of issues you can expect to hear discussed, I will mention four of the speakers that I heard. 
David Knapp-Fisher speaks poignantly and from the heart about the need to live a life with no regrets about missed opportunities and how he learned this lesson.
John Niewenburg pleads passionately for breaking down the cultural taboos surrounding suicide and mental illness
Matt Young suggests that physical literacy in the home, school and through out society, is a valuable tool in dealing with the wide spread (no pun intended!) problem of obesity, especially in children.
Teesha Morgan entertains with a humorous look at the myths and misconceptions (no pun intended there either!)  surrounding masturbation.
I didn't get a chance to hear from the other speakers but judging by their topics it should be a most interesting and motivational day.
Tickets are selling fast. The after party that I described in my earlier post Vancouver Event: TEDx StanleyPark is already sold out.
To fnd out more and book your spot for TEDxStanleyPark click here.