Review From The House
READ IT • SEE IT • TASTE IT • LIVE IT
Sequence Dance Workshop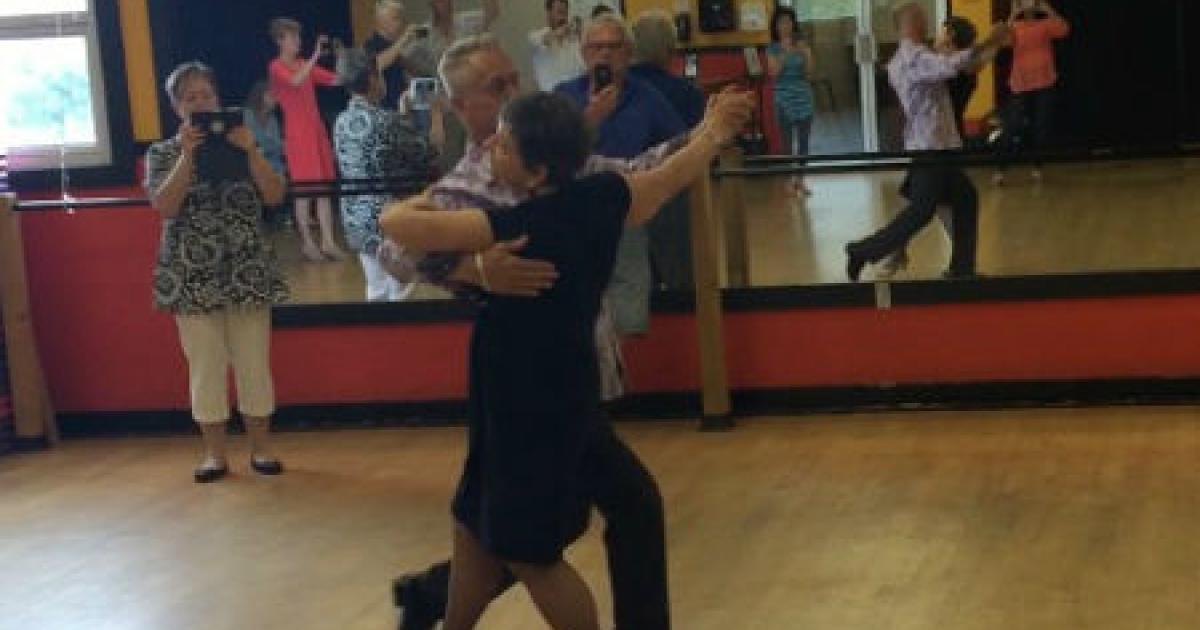 Sequence Dance Workshop
Monday, July 24th, 2017
I specially love the dancing when cruising on the Cunard ships, Queen Mary 2, Queen Elizabeth and Queen Victoria. All three have beautiful ballrooms, called the Queen's Room. On several of my Cunard cruises, most recently a two-way transatlantic cruise on QM2, the cruise director has hosted Sequence Dance sessions in the Queens Room. I badly wanted to join in but not knowing any of the patterns, I had to sit and watch. Sitting still while dance music is playing is hard for me so I vowed  to learn these dances so I could participate in the future.
Later I will write more about sequence dancing but briefly - it is an older form of dance than modern ballroom dancing, in which a preset choreographed set of steps is danced. In modern sequence dancing the pattern is repeated over 16 bars of music so that for a typical song the same sequence is danced 5 or 6 times. It is danced at levels from social to competitive. In fact British Sequence Championships have been held at Blackpool since 1949.  There are many many different sequence dances covering all the ballroom and latin dances, and I quickly realized that it was going to take a while to learn even a fraction of them.
We thought that it would be fun to introduce sequence dance to our community of ballroom dancers so that none of us (and definitely not me!) would have to sit on the sidelines and watch, so this weekend we took the first step (so to speak) and  Dale, taught our first sequence dance workshop.
For this introductory workshop he chose one of the classic Saunters, Saunter Together. For us North Americans for saunter think foxtrot.
Check it out here: