Review From The House
READ IT • SEE IT • TASTE IT • LIVE IT
Of Ballet Class and Birthday Party with Bounce House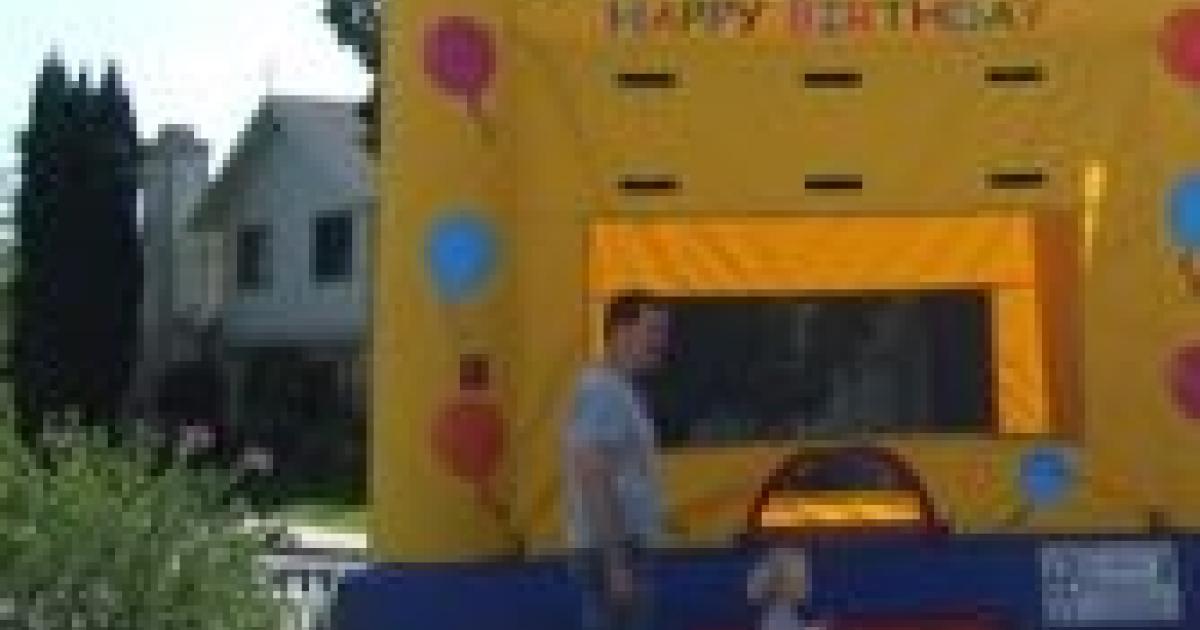 Of Ballet Class and Birthday Party with Bounce House
Thursday, March 5th, 2009
Today on a poster at my grand-daughter's preschool, I read that insects make up 75% of the world's species. Together with termite colonies, wasp nests and protective mimicry, the poster illustrated the process of metamorphosis. Aha I thought, I too must be part insect (evolution and all that) because I step on the plane in Vancouver as an energetic, literary, fit, ballroom dancing gourmet and oenophile, and emerge at John Wayne Airport as ... Granny - good for cuddles, stories and snacks.
In this capacity my first treat was to accompany CJ and her daddy to the Saturday morning tap and ballet class for 3 to 5 year olds. It was fascinating to watch the ingenious ways in which kids can be taught the discipline of  defined foot and arm positions and body movements through songs and games without them even realizing what they are absorbing. I watched the intent expressions as CJ and the other little girls acted out a robot dance, raising arms in slow jerky movements and turning heads right and left like little automatons. They choo-chooed along like little trains, tapping their heels and waving arms- cute and adorable in their little dance outfits - leotards and tutus. One day when I have finally put the trauma behind me, I may tell CJ the story of my tap dance debut as the leading little duckling who turned the wrong way and led the others off the stage!
After dance class it was off to pick up the final items needed for the next day's birthday party and home to party-proof the house for twenty some 3 to 6 year olds. We were lucky with the weather which had been cool and cloudy but on party day was clear and comfortably warm. I wondered how we would keep a gaggle of active preschoolers entertained but the children loved playing in the Bounce House that was set up on the lawn (the picture to the left). It is a rented item that has to be inflated (see the video of the Bounce House being inflated - I got the giggles when I was filming so you can just see it start to puff up).   It is very sturdy and even adults can bounce in it. I suspect the dads who took turns being on Bounce House duty enjoyed bouncing as much as the kids did.
By mid afternoon the birthday candles had been lit and blown out, the food consumed and the four year olds and their parents were all showing signs of needing a nap. I was ready to sleep for a month! But CJ was already calculating that it  was only a year till her next birthday.