Review From The House
READ IT • SEE IT • TASTE IT • LIVE IT
Tigh-Na-Mara for Two: A visit to Vancouver Island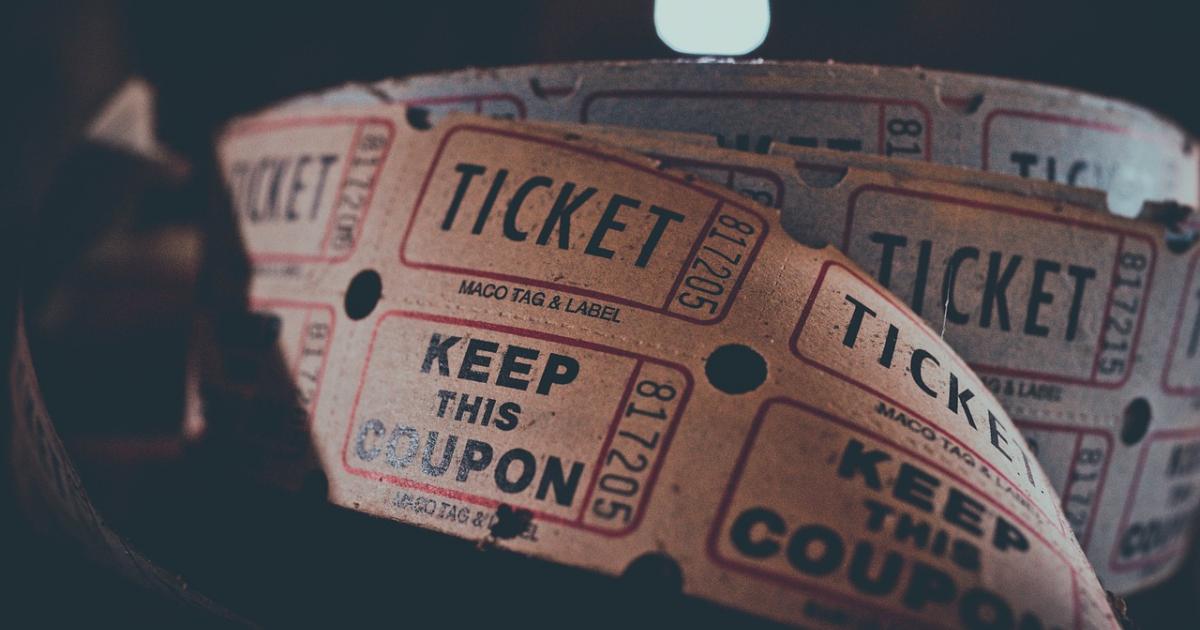 Tigh-Na-Mara for Two: A visit to Vancouver Island
Thursday, September 2nd, 2010
Guest Writer, Amanda, travels to Tigh-Na-Mara Resort and Spa in Parksville on Vanouver Island
 I read somewhere that when starting a new relationship one of the best ways to get to know each other quickly is to get into an intentionally stressful situation. At the top of the list in this article were road trips and camping – two things that I love to do – and completely not stressful as far as I can determine. But with that in mind, Rob and I began to look at possible sites on Vancouver Island for a quick weekend getaway. How a couple of nights camping turned into a two day adventure in bliss at Tigh-Na-Mara Resort and Spa is something I'm still trying to figure out. Don't get me wrong, I am certainly not complaining and would return to Tigh-Na-Mara in a heartbeat, but sleeping in a tent and cooking over an open fire is a long way from what Tigh-Na-Mara offers its lucky guests. In fact, if I were planning another trip to the Island today I would go back to the same resort rather than checking out something new. This is not only because (I'll admit) I am a creature of habit, but because I have had the chance to visit spas in many parts of the world and the beauty of Parksville and the quality of the Grotto Spa itself are world class.
When we phoned in to make reservations for one of Tigh-Na-Mara's summer packages, including accommodation, certificates for the Cedar Restaurant, and spa treatments including a day pass to the mineral pool, we were told that the rooms that came with the package were all booked up and that we would be upgraded into a spa bungalow with soaker tub mere steps away from the Grotto Spa. That information actually tipped our hand in deciding to go for the resort instead of the sleeping bag and tent. With ferry assured loading and a bit of grocery shopping later – the bungalow came with a kitchenette so we figured we'd cook a few meals instead of eating out the whole time – we were on our way to Horseshoe Bay in order to embark on the weekend adventure. We arrived at the ferry terminal in plenty of time (unlike our return trip) and the new ferry was great. We sat above deck and enjoyed the ride.
When we landed in Departure Bay we realized that we were far too early to check in at the resort so we decided to drive to Fanny Bay to see if we could scrounge some fresh seafood for supper. The drive was actually a bit longer and a bit further than we expected and I felt bad seeing that Rob had been driving for a while and was getting tired. Aha! I thought, the first moment of potential tension and a possible fight – how interesting! But no, we two are both actually pretty easy going and once we got out of the car and stretched and bought some fresh island scallops and candied salmon, we were both right as rain again and thoroughly enjoyed the drive back to Parksville.
We checked in to Tigh-Na-Mara and found our fantastic bungalow. Our only cooking implement was a (very handy!) wok lent to us by Rob's dad. After a quick home-made dinner of stir fried spinach, broccoli, and steak that I had put in a marinade the night before, we went down to sit on the beach and stargaze. The last time I can remember breathing in air this fresh was in my days of high school camping trips. It was a really great moment to just breathe and be present. It's hard for me to slow down sometimes and to just enjoy where I am and what I'm doing. Rob, on the other hand is really good at that; I can learn something there. All in all, a great evening.


Although I was later told that the resort was near capacity, it felt like there was almost no one around. Only when we passed by the resort's bar and saw a huge wedding party did we realize that there were actually a lot of people on site. Other than that, it was peaceful and seemingly isolated.
Saturday morning we made bacon and eggs in the wok and then excitedly headed over to the Grotto Spa. Ok, I was giddy with excitement. Rob may have been a tad apprehensive never having had a spa massage day, but he was boldly facing the unknown and maybe catching some of my energy as I bounced my way into the spa. The reception area where they sell their delicious lotions and potions was great, and the friendly staff had everything ready to go.
After a quick tour of the change rooms and a brief explanation about the mineral pool, we were changed and floating around in the serene grotto spa. There are three main "dipping" areas. A large pool set to about body temperature which holds the oodles 'o' minerals. It is quite large, but not deep (about 4 feet at its deepest) with lots of places to sit including a stone island in the middle of one area that made me feel a bit like one of the sirens calling to Odysseus. There are also two water features in the big pool: one is a big spout under which you can sit and let the water pour over your head and shoulders. The other is a long sheet of a rain-like downpour that hits quite sharply as you move under it. I happily discovered that if I sat just right on the closest bench and lifted my feet I could get a pretty good pressure point massage on my toes and soles. The other two watery areas in the spa are a large hot tub and a freezing cold waterfall, like a shower, which I dutifully stood under every time I got out of the hot tub (creature of habit and routine, yes?)
While I think that Rob enjoyed his first professional massage very much, I can tell you that my scrubby-lotion-rub-down was one of the best I've ever had. Soothed by scrub and lotion I was mummy-wrapped in a layer of plastic, then hot towels, and then multiple blankets. With my head and neck free there was a great moisturizing facial massage and lots of spritzing and fanning to keep me cool while wrapped up so tightly. Soon I woke from my heavenly daze and was told to get in the shower to wash all the scrub and lotion off. I felt a bit like a piece of toffee being pulled off the plastic; luckily I am pretty comfortable with my body, so with my mind floating around in relaxing slow waves it was no problem to hop from massage table to shower without feeling self-conscious.

After the shower I was put back on the table in the standard face down position. Now when I had signed up for this tropical bliss treatment, it said it ended with your body covered in lotion. It did not specify that this meant a full body massage. I am rarely surprised by spa treatments, being kind of anal and wanting to know exactly what I'm getting at all times, but this was an awesome full bodied- massage surprise. And the whole treatment just kept going. I thought a few times with a deep sigh, "oh I bet this is almost over and the last thing she'll do" but then there was more. Needless to say I was completely melt-y by the time this was over. I was led up to the Treetops lounge area and given a glass of water and some fruit. I was in a state of total pleasure and could have been led just about anywhere. I met Rob back in the mineral pool and he looked just as mind-numb as I felt.
After a quick dip we went back to our room to make up the scallops in a stirfry and then headed straight back to the mineral pool. Being the soul of restraint that I am (haha) I managed to resist buying any of the lotions and potions in the boutique although so many of them looked oh so tempting.
That night we had dinner at the Cedar restaurant. The food was delicious and we had a long slow meal taking a piece of chocolate cake to go for dessert. We headed down to the beach with the cake and again sat under the stars for a few hours.
On our final day, after an amazing buffet brunch, we somehow ended up checking out a little later than we had intended and then decided to go for a hike around the Englishman River.
Even with three alarms (yay! Rob seems to be as time conscious as I am!) we still got on the road for Departure bay and had about 15 minutes to do over half and hour's worth of driving. By the time we got there at 3pm (our assured loading deadline was 2:30) no amount of puppy-eyed pleading could get us on board, especially as we heard the horn and saw it set sail as we were in the car line up. Luckily (I seem to be saying "lucky" a lot, but better than unlucky, I suppose), the worker guiding traffic mentioned that ferries sail every hour from Victoria and we could try there rather than waiting the three sailings that we would be stuck in, not able to board at Departure Bay until 7:30. We saw this as an opportunity to take a road trip within our road trip (metatravel?) and turned the car around for Victoria. I guess both Rob and I are usually responsible, punctual people, because both his parents and mine could simply not understand how we could have missed the ferry; they acknowledged that it is possible to miss a ferry, but how do WE miss the ferry!?!
Once we were happily ensconced on the upper deck again, taking pictures of the sunset through Active Pass, the whole trip just felt like it had gone way too fast. However, another benefit of leaving from Victoria is that we landed in Tsawwassen instead of Horseshoe Bay. Rob's parents live in Tsawwassen and so we surprised then with a visit (ok, we gave them a two-hour ferry ride worth of warning), and they surprised us right back with a huge feast and wonderful hospitality. We ended up getting back into Vancouver around midnight.
All in all it was a fantastic mini-vacation even if it did not serve the purpose of putting us into a stressful situation in order to really test the mettle of the relationship. Maybe I'll just have to acknowledge the fact that we are both very easy-going and just go with the flow, enjoying the ride all the way. Why look for stress where none exists, right?