Review From The House
READ IT • SEE IT • TASTE IT • LIVE IT
Summer days walking and dining in downtown Vancouver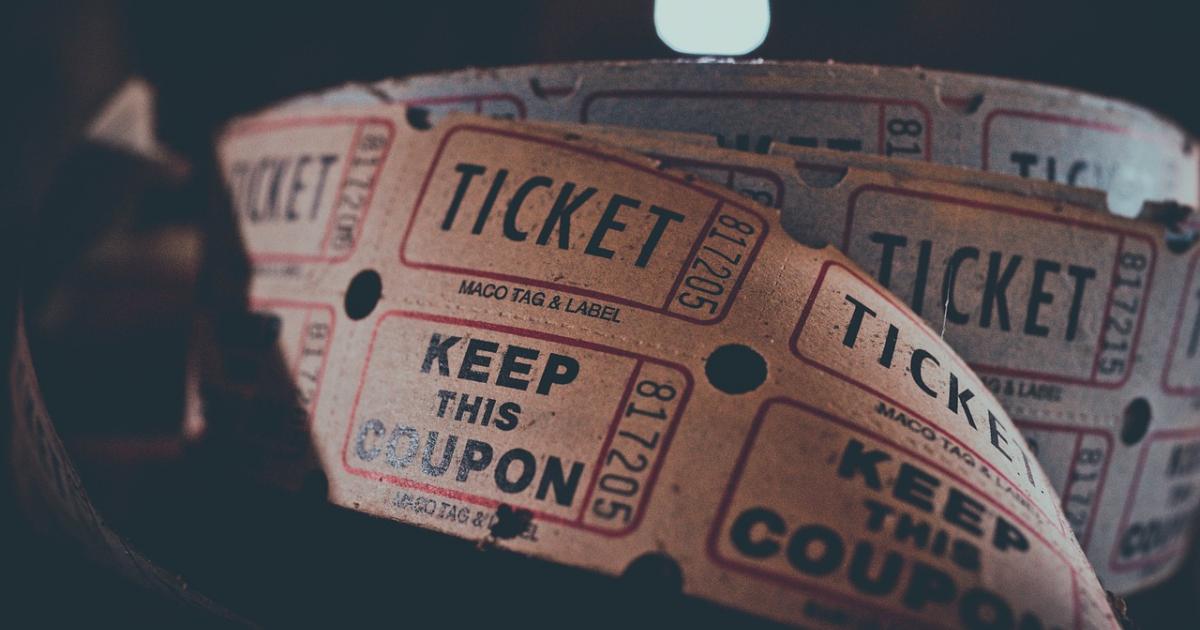 Summer days walking and dining in downtown Vancouver
Saturday, March 26th, 2011
The challenge: two friends visiting Vancouver, one in June, one in August.  One staying two nights with me in Yaletown. One here for a conference and staying at the Vancouver Marriott Pinnacle downtown hotel on West Hastings Street.
Both wanted to get a feel for what downtown living is like in Vancouver. Both had two days to experience the city. And I wanted to show them that Vancouver  has some of the best dining, anywhere. What to do?
The possibilities were so many I had to set some parameters for myself, taking into account their special interests. Both were into fitness and yoga; one into the fine arts, one more of a foodie. The focus was to be on places that we could walk to, but I also wanted to to show them the new Canada Line underground, and take a ride across to Granville Island on one of the two ferry services, the rainbow coloured Aquabus ferries, and the dark blue False Creek Ferries,  that ply the waters of False Creek.
Day one in June with my visitor from Toronto, began with a walk along Pacific Boulevard to the Yaletown Station to ride the inward bound Canada Line two stops to Waterfront.  From there we walked to the Convention Centre where I wanted to show off  the stunning location of Vancouver's cruise ship terminal. 
Arriving or departing Vancouver on a cruise ship is a spectacular experience as I discovered when I took a West Coast Dance Cruise a couple of years ago. The original East Building of the Convention Centre served as the Canada Pavilion for Expo 86. The new "green" West Building was completed in time for the 2010 Olympics and hosted the broadcast media centre for the Games.
Attached to the East Building is the stunning four star Pan Pacific Hotel, one of several superb hotels in the vicinity. Just opposite is a Fairmont Hotel, also a four star hotel.
After we wandered around the area, we set off along the sea wall walk towards Coal Harbor, where we were planning to have lunch. 
A friendly gentleman offered to immortalize our smiling faces and wind-blown hair on film- well actually on digital media - and there we are with water, mountains and sky in the background.
Somehow Vancouver has managed to accommodate high rise buildings on both waterfronts and still retain the openness and beauty of the surroundings. The walk was a sheer delight and all too soon we arrived at our lunch destination, Lift Bar and Restaurant.  I had only previously had dinner there so I  was interested to see their lunch menu.
All that walking had given both of us an appetite. We decided to share three appetizer dishes.
We started with the Crab Cakes "nachos" served with tortilla chips, avocado, creme fraiche and tomatillo salsa. The crab cakes were bursting with chunks of crab and baked nicely crisp.
Then we shared the salmon and tuna roll with salmon tartare and a fresh wasabi vinaigrette. The vinaigrette gave a nice kick to the rolls.
Our salad was  buffalo mozzarella served with grilled vegetables, prosciutto, "bruised" tomatoes, basil and aged balsamic vinegar.
Thoroughly satisfied but a little drowsy from the glass of wine that accompanied our meal, we strolled back through the centre of town towards False Creek; about a thirty minute walk but very pleasant.
Granville Island Visit 1.
Another mandatory stop for visitors to Vancouver is Granville Island - the market as well as the many craft stores. The Public Market is open 9 am to 7 pm seven days a week. In summer from June to October, a Farmer's Market open from 9 am to 3 pm (cash only) offers flowers, fruit and vegetables "direct from the field to your table."
Apart from fruits and vegetables, my favorite sections are the charcuteries, cheese shops and smoked fish counters. Both my friends have the sweet tooth that I lack, and found the bakery and pastry counters most appealing.
But
I head straight to the Longliner Seafood section where I have an addiction to their smoked mackerel and their smoked and candied salmon products.
My next stop is usually at Oyama Sausage Company, where if I can fight my way through the hordes to get service, I love to pick up some of their pates and salamis.
And then I really adore the sourdough baguettes from Terra Breads, as well as some of their other breads like pumpkinseed, walnut and rosemary/olive oil. I usually also get a multi grain loaf. When shopping just for myself and a friend, I like the fact that they also make demi-baguettes.
 We picked up a selection of foods for supper and then from Granville Island we hopped on a ferry to take us across False Creek to the David Lam Park stop. From there it was a short walk back to the apartment where we relaxed over a glass of wine and then enjoyed a picnic of our choices from the market.
In August, when my friends visited from Chicago, our emphasis was on exercise and food. My friend is a foodie like me, and on my most recent visit to Chicago, we enjoyed a series of excellent meals in restaurants such as Boka, Perennial, Terzo Piano and Takashi. Since I had boasted rather tediously about Vancouver as a "foodie" city, my challenge was to demonstrate that it is so, and with only two evenings and two days to do so, it was a bit of a challenge.
In town with her husband for a conference my friend was staying at the Vancouver Marriott Pinnacle Hotel. So our plan was this: I would meet her at the hotel around 10 and we would have a late breakfast at one of the bakery/coffee shops in the vicinity. Then we would walk around the downtown area and end up at the foot of Hornby Street to catch the ferry across to Granville Island. After picking up some food we would head back by ferry for a picnic lunch on my patio overlooking the water.
Then we would explore some of the shops of Yaletown and catch the Canada Line up to Waterfront so she could change for dinner.  For that evening I made a reservation at the Five Sails Restaurant in the Pan Pacific Hotel where I knew the setting would be as stunning as the food.
The day unfolded according to plan. I met her in the lobby at the Marriott, and we strolled through the streets . Knowing she liked baked goods I thought we would pick up something at the Creme de la Crumb Bakeshop on Granville Street that I had been introduced to earlier on one of Michelle Ng's Foodie Tours .
We ordered beverages,  picked out a slice of blueberry crumb cake and a butter scone, and sat down at a table outside to enjoy our breakfast.
From there we walked down Granville Street, parts of which had been blocked off temporarily as a pedestrian mall. As we strolled through the city streets I pointed out restaurant after restaurant where I had enjoyed an excellent lunch or dinner. (You can find my reviews of local restaurants in the Sipping and Supping: Supping in Vancouver section of the ReviewFromTheHouse web site.)
At the foot of Hornby Street we caught the Aquabus which took us straight across False Creek to the dock at Granville Island, right at the Arts Club Theatre and Backstage Lounge. As well as the market, craft and other stores, Granville Island is home to about 6 different theatre venues of different sizes. The Emily Carr University of Art and Design, Carousel Theatre Company and School and Arts Umbrella, an arts education centre for children and teens are also located on the island.
I wanted to point out some of these theatre spaces so we walked past  the Arts Club Granville Island and  Revue Theatre Stages,  the Waterfront  Theatre, the Playwrights Theatre Centre, and continued down to Performance Works  near the Granville Island Hotel.
Then we walked back past The Emily Carr University to the Public Market.
The produce stalls were brimming with luscious summer fruits. We added some fresh figs to our purchases.
As we were dining at the Five Sails that evening, we planned a light lunch of cheese, pates, breads and fruit.
Despite the crowds everywhere we were able to complete our purchases fairly quickly, and head back to the dock to take the ferry back to the North side of False Creek.
After lunch we sat and watched the water traffic buzzing by.  The Aquabus and the False Creek ferries hustled back and forth,  kayakers paddled by, the occasional sailboat glided across the water and we heard the shouts of the dragon boat and other rowing team coaches urging their athletes on.
Then I walked her up to the Yaletown Canada Line Station so that she could travel to Waterfront and make her way back to the hotel to get ready for dinner later that evening.
We had an early reservation for  dinner at the Five Sails Restaurant in the Pan Pacific Hotel where a stunning view complemented the delicious food.
They were featuring a Special Summer Dining Menu - with a starter, main course and dessert.
After the chef sent out an amuse bouche of hamachi sashimi and gazpacho, I had a delicious lobster bisque to start, followed by a rib-eye steak. My friend had the chicken breast pictured here.
We all had a wonderful evening. I arranged to be at the Marriott around ten again as we planned to walk around the Stanley Park sea wall. It was a pleasant temperature outside so I decided that the 20 minute walk back to my apartment was just what I needed after dinner. 
The Sea Wall walk around Stanley Park and lunch at the Teahouse.  
When I looked out of my window at the waters of False Creek early in the morning I could tell it was going to be a perfect day to walk around Stanley Park.
The sea wall walk around the perimeter of Stanley Park  and on to Kitsilano, is spectacular, with marvellous scenery around every corner.
It is a 22 km trail for walking or cycling along the Vancouver waterfront from the convention centre on Burrard Inlet (Coal Harbour), around Stanley Park and False Creek, past Granville Island and ending at Kitsilano Beach Park.
We were planning to walk from Coal Harbour around the park to Ferguson Point where we intended to have lunch at the Teahouse. The section from Coal Harbour around Stanley Park is about 11 kms and by taking our time to really enjoy the view, we figured it would take us about two hours.
We actually arrived at the Teahouse around noon.
We were able to get a table for lunch although the place was quite full.
I suggested that my friend try the famous stuffed mushrooms.  Working at Children's and Women's Hospital  I found that Seasons in the Park in Queen Elizabeth Park was always an excellent place to take visitors. Seasons in the Park, along with Cardero's and The Sandbar,  is a sister restaurant to the Teahouse.
My favorite appetizer at Seasons for years was the crab and cheese stuffed mushrooms. So I was delighted to see them on the menu here, although I think the original recipe has been modified.
Not being a mushroom lover, she chose instead the heirloom tomato salad with feta cheese , cucumber and red wine vinaigrette.  A hearty portion was quite filling for lunch, and we hesitated over dessert, but her sweet tooth won out, and she decided to try the rhubarb and almond tart. I had a couple of spoons and enjoyed it too.
After lunch we both felt we needed a rest before we met again later for dinner. We decided to cut across through the park  on the trail that runs alongside Lost Lagoon to get back to the hotel on West Hastings Street.  From there I walked home, a brisk 20 minute walk.
We arranged that she and her husband would meet us around 6 at the statue just adjacent to the Yaletown Canada Line Station, from where it would be a couple of minutes walk to  Goldfish Restaurant.
In line with my challenge to show my foodie friends what an incredible town Vancouver is for fine dining, I decided to book a Chef's Table dinner at Gold fish. I had experienced this form of dining twice before at Goldfish - see Goldfish  and Goldfish reprise for reviews - and I was confident  that this would be the piece de resistance for their visit to Vancouver.
Basically instead of ordering from the regular menu you leave the decision making to  the chef who comes up with innovative and exciting dishes based on what is fresh and available. Ryan Mah was doing the honours for us for the evening.
We sat back and enjoyed a 2009 Kettle Valley Gewürtztraminer and let Ryan just bring it on. And as you can see , he outdid himself in both taste and presentation.
Hamachi sashimi was the first course presented. It was served on a base of squid ink and fresh wasabi and flakes of  garlic in olive oil, which added a nice crunchy feel.
Next was wagyu beef carpaccio served with roast garlic and buffalo mozzarella with a fresh wasabi remoulade pesto.
As dish followed dish the conversation gave way to moans and sighs of appreciation. 
The contrasting textures and flavours vied with the visual aspect for our delight. 
The King Crab tempura was served with a chili sauce and yuzu marmalade which added a crunchy spicy and sweet flavour.
  Flavoured with yuzu oil and a sweet soy sauce, the miso sable fish was delicate and flaky. It was served with baby watercress which added a slight peppery taste.
The last dish was a mixed offering of  AAA rib-eye and Kurubata bone-in pork chop. It was smoked for 5 hours and served with a sesame mole. Blueberry glazed beets and beet puree finished off the dish.
For a dessert finale he served a refreshing concoction of tofu with a fresh strawberry sauce.
This was a wonderful end to the visit with my Chicago foodie friends. As we hugged goodbye before they headed off to catch the Canada Line back to Waterfront,  I felt confident  that I had met the challenge set out at the beginning of this post. Vancouver is a foodie town par excellence - and where better to live than our eminently livable downtown