Review From The House
READ IT • SEE IT • TASTE IT • LIVE IT
Vancouver Foodie Tours tastes Curbside Kitchen Foods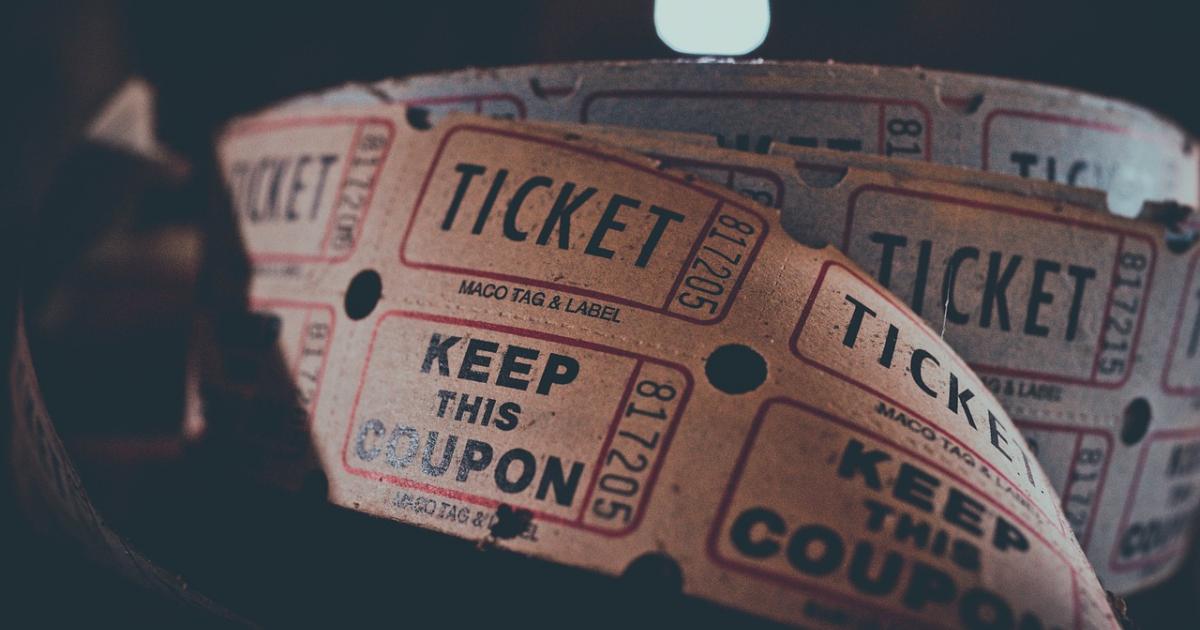 Vancouver Foodie Tours tastes Curbside Kitchen Foods
Wednesday, July 27th, 2011
It was a gloriously  sunny day in Vancouver, one of the few we have enjoyed so far this summer. I was stuffed to the gills- or I would have been if I had gills. 
I had just walked back home from the media launch of Michelle Ng's 2011 Foodie Street Cart Tour during which we tasted fare from 5 downtown Vancouver Street Cart vendors. This is very filling fare and although on the tour in most cases we had a half portion of the serving, it was still enough to be the equivalent of at least two lunches for me.
Last summer I introduced my foodie readers to Michelle Ng and her Vancouver Foodie Tours. Amanda, a guest reviewer wrote about our first downtown Vancouver Foodie Tour  and I related how the food scene on Granville Street was being revitalized. I also reviewed many of the restaurants and locations we visited on these tours.
In July 2010 the City of Vancouver revamped their program to expand and improve the quality and variety of food provided by street cart vendors. A year later there are over 100 street cart vendors including the usual hot dog vendors. There are over thirty gourmet carts that offer a wide range of food for curbside dining and the food provided ranges from barbecues to poutine! In general they use organic products and Oceanwise seafood as well as sourcing products locally wherever possible.
Reflecting this new profusion of  multicultural curbside eating from Street Food vendors the 2011 Foodie Tours is showcasing street foods in their Foodie Cart Tour. I took a hearty appetite and eager taste buds along for the media launch of this tour. The street cart vendors whose food we were enjoyed on this tour included Japadog, Bun Me,  Nu Greek Street,  la Brasserie Street and Kaboom Box. 
The group that gathered at the Tour meeting place on Georgia and Granville just at the entrance to the Canada Line station included two photographers, a columnist  from the Vancouver Sun and a writer from the Georgia Straight, and several food bloggers. Our first stop was located right at the starting place. We watched as the van from La Brasserie pulled up and Chris and Stephen began to ready their van for service.
THE FOOD
We tasted portions of the rotisserie chicken sandwich from La Brasserie, the Terimayo dog from Japadog, a Bun Me baguette, poutine from Kaboom Box and a pita kebab from Nu. The pictures show the samples we tasted, so for example the chicken sandwich is half of a regular portion.
La Brasserie Street
La Brasserie is a Franco-German cuisine restaurant at Davie and Thurlow in Vancouver's West End. They were known for their rotisserie chicken sandwich that they served at lunch.  The restaurant  is now only open for dinner and they serve their lunch time rotisserie chicken sandwich through their La Brasserie Street cart  instead.
La Brasserie Street is operated by Chris Leigh and the co-owners of La Brasserie, Stephen and Michael Wiese.  The food is prepared at the restaurant by Stephen and Michael. Chris is usually serving at La Brasserie Street and Stephen is often there too. Chris and Stephen were both serving up the food for us today.
We had a portion of their chicken sandwich, a portion of beer-brined rotisserie free-range chicken served with rosemary-infused gravy and crisp butter-fried onions on a pillowy buttermilk bun. They will modify your order to taste. One of our group did not want onions. I don't like gravies - I always think that they alter the basic ingredients too much. So I asked for mine with less gravy.
So each of us got a half portion of the sandwich and a butter tart. I found the sandwich to be very tasty. For me the highlight was the hit of flavour and texture that was added by the fried onions. The butter tart was sweet and rich.
Our next stop was a short walk up Georgia to Burrard and along to the corner of Burrard and Smythe where Japadog is located.
Japadog
The Japadog cart at the corner of Burrard and Smythe has enjoyed a great reputation in Vancouver for about six years.  They have just opened a second cart at Burrard and Pender. Japadog is famous for hotdogs with  Japanese flair, their menu includes such items as the beef terimayo hotdog- the most requested- and other combinations that may feature teriyaki or soy sauce, edemame, plum sauce with a wide range of sausages including kurobuta, turkey, beef, Bratwurst and veggie sausage.
The owner of Japadog and his wife immigrated to Canada in 2006, and had the intent of opening a street cart to serve Japanese food. At that time the city by-laws were quite restrictive and other than the common hotdogs, roasted nuts or packaged items, no other foods were allowed. So Noriki apprenticed with a local hot dog vendor, and then developed his own unique menu that offered hotdogs with a Japanese flair.
For our tasting we got a half -portion of the all beef terimayo with all-beef sausage, teriyaki sauce, butter-fried onions, mayonnaise and some nori (seaweed). It was quite delicious and certainly very different from the ordinary bland hotdog.
For our next stop we strolled back along Burrard and then headed down Robson Street to the corner of Robson and Hornby, we we found the striking green van belonging to Bun Me.
Bun Me Baguettes
I loved the fresh green look of the Bun Me cart. It's a shade of green that has long been one of my favorite colours. Vicky, Bruce, her brother and her boyfriend, Albert operate the Bun Me food cart.
Michelle told us about how their mother had been an immigrant to Vancouver from Vietnam in the 1980's and opened a Vietnamese deli, a  Bun Me Cafe.
We were having their barbecued lemon grass chicken on a bun with various toppings. Lisa took our special orders for the buns. We could get them more or less spicy, with or without the various condiments. I requested no cilantro. Others wanted with additional hot sauce.
The buns that are used are specially baked for Bun Me. They are a little flatter so easy to get a mouthful and have very crisp crusts like the typical baguettes for this food style in Vietnam.
They are very large and we each got a third of a sandwich. I found it the flavours to be unusual, quite piquant and quite refreshing.
Our fourth stop, Kaboom Box, is located on the North-West corner of Robson and Granville. The owner, Andy started as a hotdog vendor but was one of the first to take up the challenge of the new Vancouver street food program. He has been serving as a sort of unofficial mentor to the new people entering the program. He points out that it sounds fun but it is actually a LOT of hard work.
Kaboom Box serves up their menu of fresh sustainable and Oceanwise seafood  on Mondays between 11 am and 3 pm, and Tuesdays to Saturdays from 11 to 8 PM.  He sources everything locally wherever possible. The only exception is the cheese cubes for the poutine which comes from Quebec. He uses organic recyclable plates. He has a smoker in the van where he smokes his own salmon. He also features local oysters and venison. 
They put their local BC touch on the poutine, a traditional Quebecois dish. They make their own gravy from local mushrooms, a vegetarian  and miso gravy, which is made fresh  every morning. Andy says this is one of the favorite items that  people return for every day.
Andy was being helped out today by Patrick, and for the Foodie tour, they gave us their poutine dish. I must confess that as one who loves crisp French fires, I have never thought that the fries are enhanced by gravy, so this was not my favorite item of the tour. I will definitely go back though to try their  Gulf Island Fried Oyster Po'Boy which uses panko breaded and fried locally harvested oysters served with house-made tartar sauce and coleslaw  or the hot smoked salmon sandwich.
Our fifth and final stop was at Nu Greek Street,  a little further down Granville Street.
Nu Greek Street
Nu Restaurant which has a spectacular location on the False Creek north waterfront,  reinvented itself about a year ago with a focus on Mediterranean and Aegean cuisine. In June this year, they debuted their street cart, focusing on a restricted finger-food suitable menu.
Having enjoyed several excellent meals at Nu Restaurant and its sister restaurant, C Restaurant,  I was looking forward to seeing what Nu Street was serving. We each got a chicken Kebab wrapped in pita coated with a deliciously garlicky tsatsiki . Despite being rather full by now, I really enjoyed it.
As this was the last stop, we  listened to more information from Michelle, about her Foodie Card that serves entitles the bearer to some special deals with  some of the vendors on her Foodie Tours.
Then, as I mentioned, stuffed to the gills, I walked down Granville Street and back to my apartment.
For more information about Michelle's 2011 Foodie Tours you can check it out at Foodie Tours.