Review From The House
READ IT • SEE IT • TASTE IT • LIVE IT
Vancouver Island Cooking Challenge 2011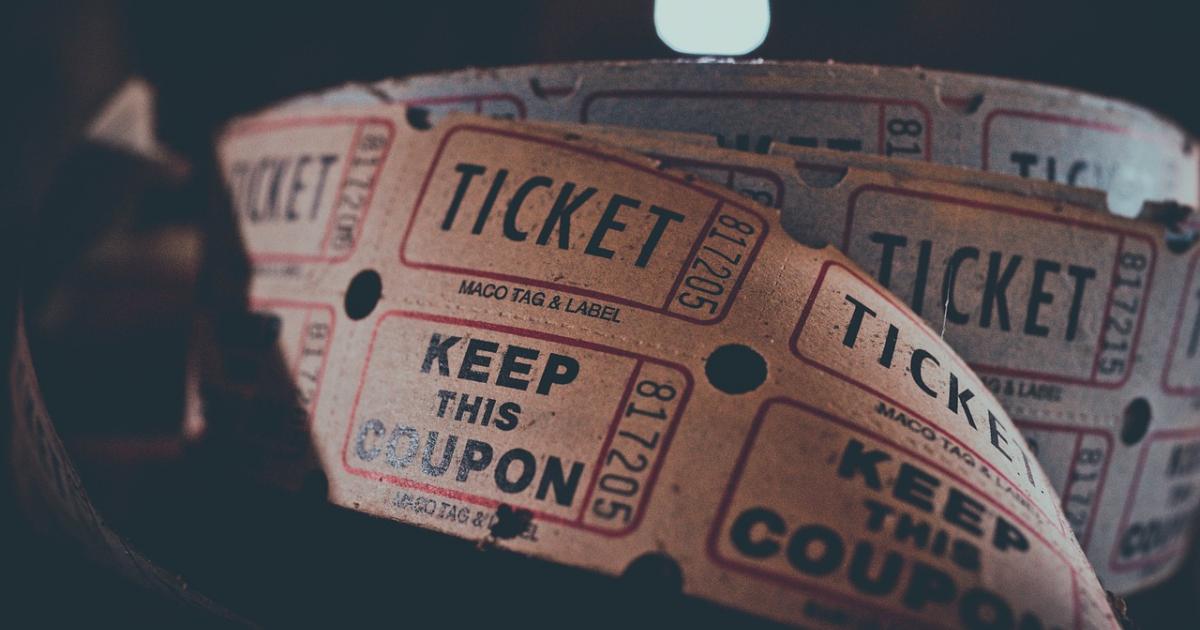 Vancouver Island Cooking Challenge 2011
Friday, September 30th, 2011
PROLOGUE
My heart beat faster as I saw the invitation.  A Cooking Contest to be held over two nights on Vancouver Island - and I was invited to be one of the judges. I sipped my freshly-brewed coffee and watched the lights across the waters of False Creek blink out as the morning sky lightened. Perhaps it was the caffeine because my dreams were certainly not opium-induced but my thoughts took off and "ran down pathways measureless to man".
"The Cooking Contest's Judge Gillian - wow.   Move over Mark McEwan - I too could become a Celebrity, and then a Star and then perhaps a gig on "Dancing With The Stars" could be in my future. Derek, Tony, Mark, Max - fantastic teachers all - how to choose?
or do they get assigned? Eight hours dancing a day - fantastic. I would never whine like some of those wimpy "stars".
Patches of blue sky were gradually appearing above the rose coloured clouds in the East above False Creek. I took another sip of coffee and thought some more deep thoughts.  "How did the Food Network find me? It must be the incisive foodie writing on my Sipping and Supping Blog." 
One way to find out. It was clearly time to read the email.
Details of the contest emerged as I read. Well it was NOT from some talent scout from television.  But there were notes from two friends who were the prime movers of our Italy travel group. I read further.  This contest that I was to judge was actually the second match between two teams, the Giants and the Skinnies. There were four of our friends in each of the teams. According to the captain of the Skinnies team the first match had taken place sometime ago when all 8 were together in a villa in Umbria . There were no judges at that contest but according to our informant, the Giants had clearly granted victory to the Skinnies after the meal. Now it was time for the Giants to get revenge.
As well as Judge Gill, there would be 7 other guest judges, all connected in some way to our Italy group.
I sighed as dreams of celebrity status drown in the dregs of my empty coffee cup. "Oh well perhaps I could be on a new dance series for "mature " people - something like  "So You Think You Can STILL Dance? How about it Nigel Lythgoe?
I emailed back my intent to join the group at  their homes on Vancouver Island - and went back to work.
DAY ONE
The day of our trip to Parksville dawned grey and ominous but it was not yet raining. The weather app on my IPhone showed rain with moderate temperatures for the entire weekend. I stuck an umbrella into my carry-on suitcase and dug my lightweight raincoat out of the back of my closet. Raimondo, also known as The Don and his wife, La Donna were picking me up early so we could catch the 8:30 ferry to Nanaimo. They were also fetching my friend Margaret, who plans Cooking Adventures in Italy  and through whom I had previously taken foodie tours to Rome, Northern Italy, Le Marche and Tuscany. Three of those tours were with our Italy travel group of friends; the group that were meeting for the weekend on the Island.
Although the colours of sea and sky were muted by mist and intermittent rain, the ferry trip across was as scenic as always.  Once at The Don's house, we relaxed and waited for two of their friends (and cooking partners in the Challenge) to arrive. By that time we were ready for lunch and piled into two cars to drive up to the Rocking Horse Pub. After a lunch of excellent pub fare, washed down by a glass of New Zealand Sauvignon Blanc, we headed over to the house  where Margaret and I were going to stay for the weekend.
There we found the other team of cooks (AKA The Giants) relaxing after lunch, prior to getting started on the menu for the first night of the  contest. Also there were four  friends who had flown in from Calgary. As it was two years since I had last seen many of the group, at our Vancouver Island Visit 2009 get together, there was a lot of catching up to do.
By 5:30 our group of 16 was assembled for supper. Eight were the cooks, the other eight had the momentous task of "judging" the contest.  The judging rules were simple - sort of. Ten points were allocated for food, five points for wine, and 5 points for "other". Other could mean anything from how frequently the wine was poured, to how much effort the team members put into lobbying, bribery and "persuasion" as The Don called it. 
I rapidly realized the chances of Food Network stardom for me as a judge were fading rapidly. "Parksville's Top Cooks" does not carry much cachet as a title.
My view of the cooking and indeed the surroundings was growing a bit hazy and though I tried to blame it on the grayness of the sky, I had to admit to myself it was more likely due to the frequent refilling of my wine glass. They were serving a 2010 Pinot Grigio from Mezzacorona in the Trentino region of North-East Italy.
At that point, head whirling,  I figured I should get up from the comfy chair on the deck and go in to observe the cooks at work. Sort of like Iron Chef meets Top Chef.  There I observed  my artist friend (she's a painter though, not a sculptor) carefully carving vines and leaves from pastry.  A judging aha! moment. Points for presentation perhaps?
Luckily the first course appeared soon after my foray into the kitchen. It was an antipasto tray, and with some prosciutto and melon inside me I began to feel a bit more alert. On the tray as well as the melon, were olives, artichokes,  cheese slices, balsamic onions and rolled eggplant.
Next out came the primo course - homemade linguini with shrimp and scallop in a creamy tomato-saffron sauce. It was really delicious.
The sauce was so good that after everyone had been served and were savouring the dish, I took a piece of baguette and snuck into the kitchen where I was caught on film (well in pixels actually), mopping up the traces of sauce from the bottom of the pot. Blush blush blush!
My impartiality as a judge was temporarily questioned by a member of the opposing team but I womanfully defended my ability to be objective. I pointed out that if I had enough wine to drink I probably would not remember how good the sauce was by the next day and miraculously my glass was suddenly full of more delicious Pinot Grigio.
When the last remnant of tomato-saffron sauce was scooped up from the plates, people cleared the table, packed the dishwasher and except for the two designated drivers, drank more wine.
Out came a panzanella  or bread salad, made with chunks of bread instead of lettuce. Very nice too.
The secondo course was the coulibiac. According to my food dictionary a coulibiac is a French adaptation of a Russian dish, usually made with salmon or sturgeon.
The fish is mixed into a loaf with mushrooms, shallots, hard boiled eggs and dill, encased in a pastry envelope and baked. In this version green onions, lemon and pepper were used.
By this time our wine servers had switched to  the Alderlea Pinot Noir, from the winery near Duncan on Vancouver Island.
The dessert was a semifreddo (half-cold in Italian) made with sultanas and again quite delicious.
By the time dessert was finished and still more wine was circulating, the dishwashers were going full steam and kitchen clean up was underway. Everyone was mellow.
I was sated on food and wine and could barely keep my eyes open long enough to say goodnight and stumble down the stairs to my guestroom.
DAY TWO
Next morning I woke at my usual early time and came upstairs hoping for some coffee. Fortunately our host is also an early morning person and was up even before me. He got coffee brewing and by the time it was ready two more early risers  came hopefully into the kitchen to get their caffeine fixes.
It was overcast but not raining though it had rained overnight, and the tide was out. I was tempted to go far a walk along the mud flats but did not want to muddy the only pair of walking shoes I had brought with me.
As the late sleepers joined us, yogurt, fruit, nuts and muffins appeared on the breakfast table and conversation heated up. One of the reasons I love getting together with this group is that everyone has strong and often differing opinions on just about any subject so there is never any shortage of animated debate.
The plan for later in the morning was to visit the Qualicum Farmers' market and then go to Coombs to see the goats on the roof at the Marketplace, and have lunch at Cuckoo Trattoria & Pizzeria. We piled into two cars and drove off to Qualicum where we were to meet up with the folks from the Skinnies' residence. It's a small market but I found some interesting stalls, including one with Scottish baking.
With a granny who hailed from Glasgow  and never lost her broad Scots accent, I was interested to see what was offered at the Island Highlander booth where I learned that the baking was done by the vendor's husband. I was tempted to buy but dissuaded by the thought of lugging extra stuff back on the ferry and the bus.
We were all intrigued by the huge Brussels sprout trees  for sale at one of the farm stalls.  I had seen smaller version but these were impressively huge. So much so that Catherine acquired one.
 Earlier in the year I had attended a seminar on cheese and cheese tasting. There I learned that the Island Bries cheese from Little Qualicum Cheeseworks  that we visited on my last trip to the island, had won the category of "soft cheese with bloomy rind" in the 2009 Canadian Cheese Grand Prix hosted by the Diary Farmers of Canada. At the seminar I tasted a sample and really liked it. Little Qualicum apparently repeated its success in the 2011 Grand Prix, again winning the category of "soft cheese with bloomy rind".
It is really interesting to note that in a contest largely dominated by Quebec and Ontario producers, all three finalists in this one category came from Vancouver Island. The other two cheeses were the Comox Brie and Comox Camembert from Natural Pastures Cheese, whose Smoked Boerenkaas cheese won the category of "flavoured cheese with non-particulate flavouring". (Added particulate flavouring would include things like herbs and garlic added to the cheese). Natural Pastures Cheese exclusively use milk from their Heritage Dairy Farms in the Comox Valley.
Little Qualicum Cheeseworks had a stand at the market so I moseyed up to their booth to check out the other cheeses on display. My friend's attention was caught by two cheeses in particular titled Tipsy Jill and Oolala Hot Jill, both of which she thought were quite appropriate names for me - I wonder why?  The Hot Jill has chili flakes added and the Tipsy Jill is flavoured with blackberry wine.
Not being too swift  this morning, and feeling a trifle prickly thanks to last night's Pinot Grigio etc, I asked why "Jill" ?
Well there is the well known Monterey Jack cheese so Little Qualicum Cheeseworks make a Monterey Jill - softer and more feminine. I liked that!  But they thought people might like Monterey Jill spiced up a bit. I get that a lot! So Tipsy Jill and Oolala Hot Jill are variants of that cheese. So obvious when your brain is working normally.
After we left the market we paid a visit to a kitchen store and a craft shop ("if you don't need it we've got it"). Then we returned to our cars and headed off to Coombs, a small village on the Port Alberni/Tofino Highway, best known for its Old Country Market with the "goats on the roof."
After finding a parking spot in the incredibly crowded lot, we walked down towards Cuckoo Trattoria & Pizzeria for a lunch of antipasto, salad, pasta and pizza, washed down with red and white wine. Before heading back to the respective houses  to relax and get mentally ready for the big Bocce tournament and day two of the Cooking Contest, we admired the goats grazing on the roof of the market, although it was mainly their rear ends I could see.
I was  told I just had to see inside the Old Country Market so I ambled inside with scepticism oozing from every pore. How great could it be for one who lives a few minutes away from a number of upscale supermercados with a huge variety of products? Well  I had to throw away my scepticism when I wandered around, especially in the bakery section. It actually made me curse the metabolism that necessitates me restricting my bread intake. It all looked soooo good.  
I admired their huge selection of jellies and jams but fortunately i don't eat them so I was not tempted. They also had a great selection of artisan cheeses. Now that tempted me but I resisted.
It was a pleasant drive back to the house. Some folks went off for a post-prandial nap. I sat on the  deck  breathing in the fresh sea air and reading on my IPad.
Then it was time to head  over to The Don's vacation home for the Bocce game.  There was a lot riding on this because the gals' team had one the two preceding tourneys and the guys  were absolute firm in their resolve not to be disgraced yet again.
There was a bit of a delay because no one could actually remember the rules and the guys' team captain had to go and check with our host who was helping his fellow Skinnies prepare for the dinner. Then the game was on. Somehow the gals had lost their winning touch and reluctantly we had to cede victory to the guys. Score 11 to 3. Maybe cede is the wrong word. It was more like a rout.
The guys posed for the victory photo. The gals slunk over to the cooler to get more wine.
Actually I lie. We hustled happily over to the cooler, leaving the guys to their moment of glory. We wanted to clear up the bocce cabin and get started on the food.
So then it was back to the house for dinner number two. We sat on the patio sipping Prosecco while the appetizers were being served.
There were what our host called Sicilian crostini to start. Delicious flatbreads , one with caramelized onions and gorgonzola cheese, and the other with pesto, cheese and cherry tomatoes from the island garden of one of the Skinnies team members.
Our wine servers brought out a bottle of Gamay from the Orofino Vineyard in BC's Similkameen Valley.
The next item served was introduced by The Don as osso bucco- only as he said it was halibut "ossobucco style".  It was served with a nicely toasted baguette with garlic butter.
Pulling out all the stops, our servers produced a 2010 Fiano (Italian grape varietal) from Avellino in the Campagna region of Italy. I tried to remember what I had learned about Italian wines on the course I did last month but my neuronal filing system was not working too well by this stage.
A crisp arugula salad  with parmesan cheese, cherry tomatoes and oil and vinegar dressing followed, along with a glassful of a Portuguese table wine; a 2008 Vinha do Alqueve. It was light and easy drinking.
The piece de resistance was roasted pork with herbs and prosciutto, served with  potatoes mashed with olives, sun dried tomatoes, spring onions, capers, basil and olive oil.  I was so caught up in the description of the pork and the potatoes, and in the beautifully presented plate, that I totally forgot to take a picture. Can you believe it?
Dessert was almost unnecessary but out it came. Sinfully sweet pears and slivered almonds with lemon zest served with caramelized brown sugar and butter.
The final wine produced to accompany it was  a fortified wine. It was the Pineau des Charentes Marnier from the Cognac region of France.One sniff and great as it was I knew I had better be careful.
The moment of truth came as we put down our spoons, took a final swig of the  wine and turned expectantly to the Don.
Dave was our scrutineer - chosen by the Don - hmmm. The eight judges including Dave went into an adjacent room to fill out of secret ballots. We were reminded that there were 10 points allocated for food, five for wine pairing and 5 for other. WE filled in our ballots and then I stayed behind to help Dave count.
Both teams were about even on the wine and the other category but on the food - the Skinnies won by a small margin. The Giants admitted defeat graciously.
EPILOGUE
Everyone agreed that it had been a great weekend,catching up on friendships and enjoying great food. The sentiment was expressed by one of the tired Giants team members that since the Skinnies had won twice it was obvious that they ere good so there was clearly no need for another match. I thought to myslef that any future matches should have all of us doing the work. It is a lot for 4 amateur cooks to feed a four course meal to 16 people.
A hike was planned for the next day to exercise off the additional calories but the weather decided otherwise and presented us with a torrential rainfall.
I was able to get a ride back to my place and never did get to try the Express bus from Horseshoe Bay downtown. So I could have brought some "stuff" home. But I decided a very reduced intake was needed for the next week so in the end it all worked out.
But reality TV - I am waiting for your call. I may not be the most sober cooking judge but I Know I Can STILL Dance.