Review From The House
READ IT • SEE IT • TASTE IT • LIVE IT
Two nights in Bangkok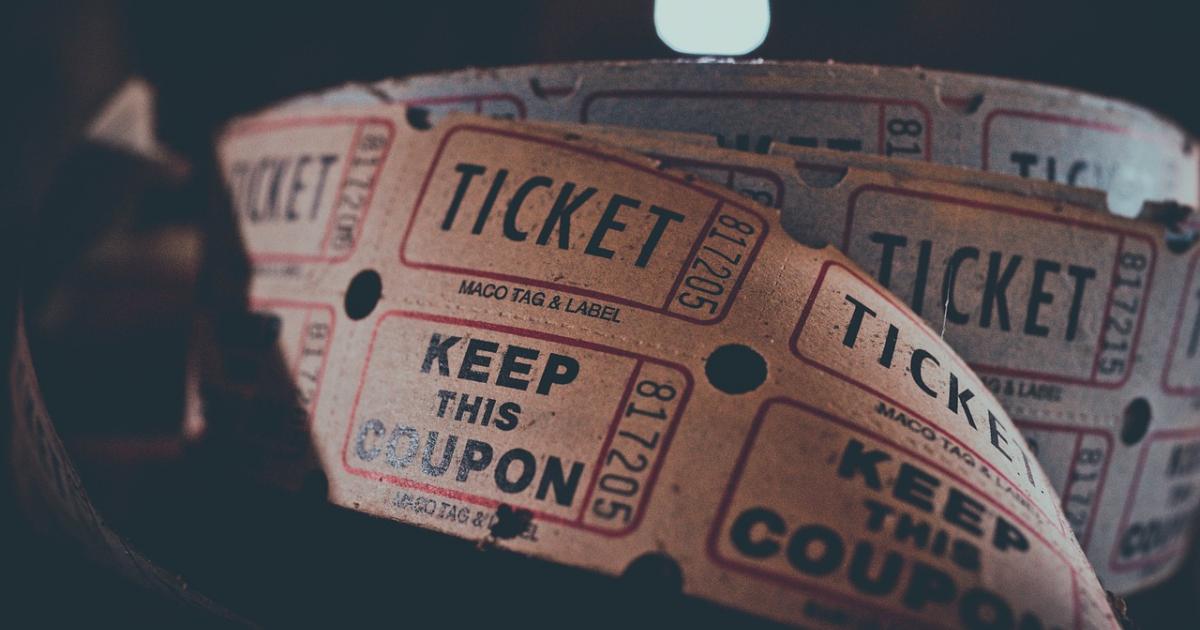 Two nights in Bangkok
Saturday, February 27th, 2010
Post-Cruise Stop-over in Bangkok, Thailand after the Southeast Asia Ballroom Dance Cruise
"One night in Bangkok and the world's your oyster" - well, ok, not quite. With apologies to Tim Rice, I have been humming and singing that song intermittently whenever our stop-over in the city Bangkok came up in conversation. I couldn't believe that those lines went over everyone's head - no one had heard the song. Maybe it was my off -key singing voice.
 I had a two-night stay in Bangkok planned for after the South-East Asia cruise and was looking forward to seeing what I remembered of the city from my previous visits as a medical consultant.
Sunday, November 22nd, Bangkok 
The Diamond Princess arrived in the port of Laem Chabang, Thailand  around 7 am. It is a good hour's drive from there to the city.
Helene, Jean, Raoul and I met in the Savoy Restaurant where we waited to be allowed to disembark. Amazingly the promised transport arranged by our hotel actually arrived and drove us to the Citadines Hotel,one of a chain of small suite business hotels in the city.
Our rooms, which we had booked through Orbitz, were quite reasonable - about 79 USD a night but we were about  three-quarters of an hour away from the prime hotel locations on the banks of the Chao Phraya river. On my last two-week working visit to Bangkok I stayed at the Sheraton where I had a gorgeous view of the river.
This time our hotel was just off one of the main streets running through the city, called Sukhumvit. It is described as a "sprawling artery which runs through Central Bangkok. Between Soi 1 and Soi 33 is the visitor region as there are hotels ranging from low priced to luxury 5 star, along the road and in adjoining streets.Judging by the shops and restaurants nearby to our hotel area, Sukhumvit 11, it looked like a Little India area.
My room had a kitchenette area. The furnishing was simple but clean. The only flaw as I discovered later the next morning was that the shower obstinately refused to bring forth any warm water at all. So I shivered through a quick wash and rinse and gave up on the idea of washing my hair hoping that the next shower would be warmer.     
After we had dropped off our bags,washed up and sorted out the tour arrangements for the evening  - we were going on a river boat dinner cruise - we set off  to explore the area.
At a bank a couple of blocks away the others changed some US dollars for baht. I had already got some in Vancouver so did not need to worry about that.
 
We needed to find somewhere to eat. We were approached by a man who tried to get us to follow him to a cafe but a woman who heard him urging us on, stopped us and told us of three restaurants nearby that were recommended for food quality.
We decided to take her advice and checked out one of the places up a little lane off the main street.
The food was cheap and adequate - certainly nothing to write home about though attractively presented. 
Helene and I decided to share our orders of wonton, soup and fish.
I did not want anything to drink but the others enjoyed local beer which came attractively presented with little wreaths of orchids .
After lunch a driver of one of those little open cars, tuk-tuks as they call them - offered to drive us around for 10 dollars.
We took him up on the offer and he got his pal to bring over his vehicle and we took off on  hair-raising ride round the city.
They took us to a temple, a ruby shop where the prices were outrageous and to a tailoring shop where they would make a silk dress overnight.
We got back to the hotel in time for a quick change before we were to be picked up for our river boat dinner cruise.
The cruise basically set out from RiverCity, one of the downtown quays in the section of the river where most of the large international hotels were located.
Carol was to join us from her hotel, the Shangri-La. We were concerned that with the huge crowds milling around we would not find her but she met up with us with no problem.
We cruised along the river for about two hours while they served a buffet dinner. The night views of the lit buildings were quite spectacular as shown in the pictures below.
The food was pretty mediocre. 
We  returned to the river boat cruise terminal and from there it was another half an hour back to our hotel.
We all  needed to get some sleep because next day was a 7 am pick up for our all-day tour  so there was no partying, although a salsa class that was happening in the restaurant on the ground floor of our hotel tempted us for a few moments till we realized it was a beginner class...
Monday, November 23rd, Bangkok
With only one full day in Bangkok.  Raoul, Helene and I had pre-booked a full day 9 hour tour that  would take us to see the Ayutthaya Temples where the ancient capital of Siam once stood. While on the cruise ship, Carol and Jean were able to book the same tour so we were a party of 5 that set off on the trip to Ayutthaya.
The first part of the trip was by tour bus and we were to return to the city by river boat.
En route to the Ayutthaya Historical Park we first  visited the Summer palace of King  Rama IV - featured in the movie,  The King and I. We were told in no uncertain terms by our guide that  this movie was NOT well received and actually was banned in Thailand. I loved the movie and was curious to know more about the reactions.
The movie was based on the "memoir" written by Anna Leonowens, an English teacher who, around 1860, became governess to the children of the then king of Siam, King Mongkut. Her story, which apparently contained many inaccuracies, was then retold by Margaret Landon in a book published in 1944, called Anna and the King of Siam.  The musical and the film were based on Landon's book. The people of Thailand are most respectful of their monarchy and were most unhappy at the way the king was portrayed in the film and the historical inaccuracies.
Its too bad because many of the song from the musical are quite beautiful.  I think my favorites are  the ballad "We Kiss in a Shadow" sung by the two young lovers. and  "Hello Young Lovers"  which always makes me cry. Okay I am an unrepentant romantic. But I love the exuberance of "Shall we Dance" and "getting to Know You" ... so with apologies to the people of Thailand The King and I is one of my favorite movie musicals.
Jean and I ensured our good luck for the coming year according to the superstition told to us be the guide, by sticking our hands into the mouth and making a wish.
If my wish doesn't materialize I  may have to return to Bangkok and demand my money back!
We spent some time wandering around outside the Summer Place. Inside there were restrictions on where one could go.
The grounds were quite beautiful.
We saw the most amazing examples of topiary. The elephants sculpted out of the bushes are just one of several clusters of animal figures.
As well as an unusual tree which our guide called the "duck feet tree" with the flowers growing right out of the bark instead of on a stem.
We were still  smiling as we made our way out of the Summer Palace..
The next stop was at another Wat - I lost track of the names -  to see the Buddha in the tree.
The site at  Ayutthaya was fascinating  to wander through. It was the location of the second capital city of Siam for about 400 years until it  fell to  Burmese invaders around 1767.
The first capital was the Northern Thailand city of Sukhothai about 400 kilometers north of Bangkok which was the capital for about 120 years.
Today at Ayutthaya there are quite extensive ruins and the Ayutthaya Historical park has been designated a Unesco World Heritage site since 1981.
We also visited the huge reclining Buddha statue at Wat Chai Mongkol which was partially covered from repairs. They had a few vendors there and although I am not a particularly keen shopper  I acquired a lovely lilac and gold silk scarf for a few dollars.
Yet another Wat - by this time I confess I did not want to see another Buddha statue and it was getting close to lunch time - actually past lunch time.
The scenery cruising back to downtown Bangkok along the Chao Phraya river, was quite spectacular. The houses built on stilts jutted into the river and there seemed to be a great admixture of wealth and poverty. There was an abundance of floating aquatic plants, maybe water hyacinth, but it seemed as if the river was quite overgrown in many places with these plants. Here is a selection of pictures:
On the riverboat cruise back on the Chao Phraya River we had a buffet lunch.
This was actually much better than the buffet meal on the evening cruise the night before.
It is not really fair to compare since we have not really tried any "fine dining" restaurants but  I have enjoyed better Thai food in Vancouver and new York than here.

And on that subject, it was quite late when we returned to our hotel. Helene, Jean, Raoul and I met for a light supper at a Thai restaurant down the street from our hotel. As all of us except Helene had very early morning flights, we were back in the hotel fairly early and said our goodbyes.
Tuesday, November 24th, 2009
I had an early morning checkout to catch the 8:30 am Air Nippon 6 hour flight from Bangkok to arrive at 4:30 pm in  Narita, Tokyo, where I would connect for a direct flight to Vancouver. 
The taxi ride from the Citadines was quick and reasonably priced, and I got to the airport in good time for my flight.
The Narita connection was fine - after I had figured out exactly where I was supposed to go to pick up a boarding pass, and found out where the Lounge was.
I had  a stop-over of  just around 2 and a half hours, enough time to freshen up and relax in the lounge. Then I connected to the direct Air Canada flight back to Vancouver, arriving at 10:30 am after a 10 hour  flight .
Bangkok is 15 hours ahead of Vancouver and Tokyo is 17 hours ahead. The total travel time [flying (16) and stop-over time (2.5)]  was 18 and a half hours so to thoroughly confuse members of the Flat Earth Society, I actually arrived in Vancouver  2 hours after I left Bangkok - the miracle of jet planes- and 8 and a half hours "before" I left Tokyo - the miracle of time travel !   
So there I was back in Vancouver with more notes and pictures than I can possibly imagine and only a month before I was to leave to go on my final dance cruise for 2009, the New Year Cruise in the Eastern Caribbean on the Costa Fortuna. Read all about it.