Review From The House
READ IT • SEE IT • TASTE IT • LIVE IT
Destination: Kelowna: Dance, theatre, wine and great places to dine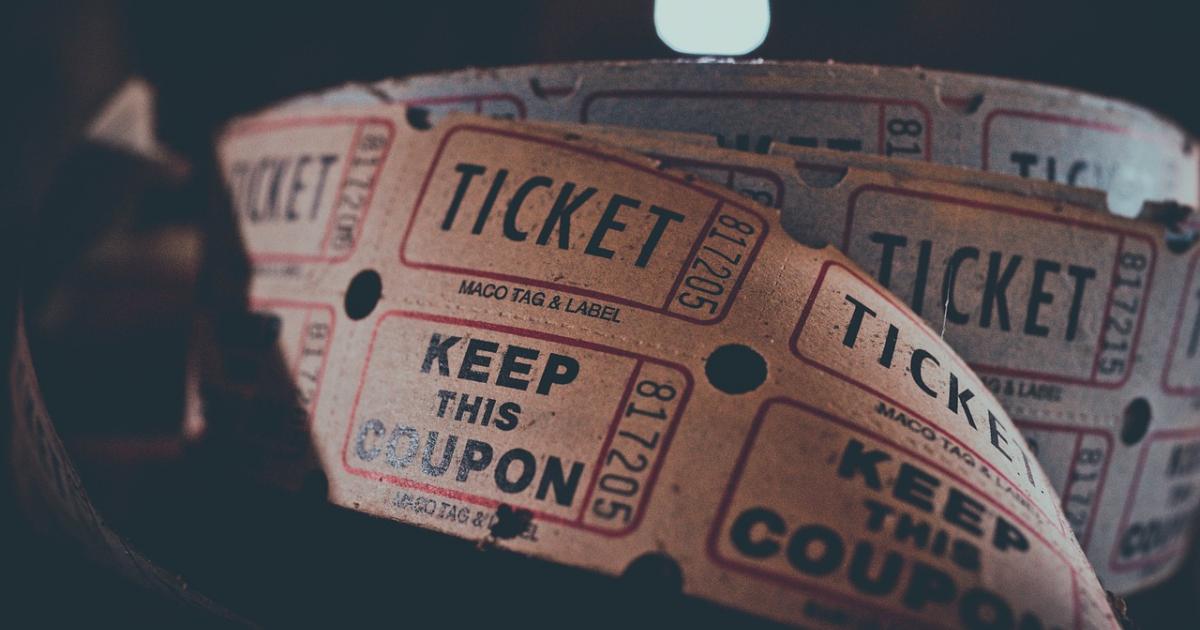 Destination: Kelowna: Dance, theatre, wine and great places to dine
Sunday, May 23rd, 2010
Over the remaining five days of our jam-packed visit to the Okanagan we were able to get to almost everything on our list of to-dos except one. And it wasn't wine tasting!
With the Spring Wine Festival in full swing, obviously wine tasting and fine food were top priorities. Although, as my regular readers might point out with some justification, when has "Sipping and Supping" not been a top priority in my life?
But as well I was eager to find out about the cultural  and dance scene in and around Kelowna - and then, as we planned to be utterly exhausted from our intense labours, what better excuse could we have for relaxing and being pampered at a Spa?
Alas, although our research indicated a number of local spas that looked enticing, pampering was the one activity for which we just could not find time. So no Spas for us. Oh, the tough life of travelblogue writers!
And, as you will glean from Amanda's perspective on coming along as travel writer's assistant and designated driver as it happened, I drove most of the time.  Yeah, yeah, I know all about relinquishing control  - I'm working on it -and I'm getting better. I mean I am actually learning to follow and not "lead" in my dance classes - and to keep my lips buttoned - except when smiling.  So although I had to take care to actually spit instead of swallow (a difficult achievement for my "genteel' persona) - my tasting had to be fairly limited. I could however still swirl and smell.
Our explorations of the bounties of the Okanagan Valley began on Monday - "It's all about Food." But I also managed to glean some information about dancing opportunities in Kelowna.  The power cord for my E-Book reader had temporarily gone missing and I needed real paper books to read. As a speedreader who has never learned to slow down I get reading withdrawal if I don't get at least some reading time each day. 
During my walk around downtown looking for  a bookstore, I found Mosaic Books and a block or so away, there was the Latinesque dance studio. I had not been able to connect by phone before my trip with Warren Eaton, owner and teacher there. But I went up to the studio on the off-chance that he could chat for a few minutes. He was just finishing a lesson with one of the student's he was taking to a competition on the upcoming weekend, but generously agreed to give up us some of his precious time, to talk about the studio.
Our first day concluded with an early dinner at RauDZ, and a slow drive back to the Lake Okanagan resort.
Here is the "road-map" of the remaining five days of our trip.
Day two of Destination Travel: Kelowna started with breakfast at the Wild Apple Restaurant at Manteo Resort with Christina Ferreira and Blair Baldwin of the Okanagan Wine Festivals Society.
I was fascinated to learn that the first Fall Wine Festival took place 30 years ago, and began as an informal get-together of the 5 wineries in the area at that time,  to celebrate the end of the grape harvest. Bubbling with enthusiasm, Christina and Blair described the phenomenal growth of the Okanagan Wine Festivals since that time and the upcoming Festivals for this year.
After breakfast, we drove further south along the east shore of Lake Okanagan to visit Cedar Creek Winery and then on up the winding road to visit Carmelis  family dairy goat cheese boutique. As we drove up Timberline Road we could still see the devastating effects of the massive 2003 fires that ravaged this part of south Kelowna. Blackened tree stubs rose out of the soil on the hillside above the side of the road where we parked our car.
At Carmelis we tasted a wide range of goat cheeses from soft to hard and were impressed by the taste despite the low milk fat content.  Several impressed us so much by the creaminess of their flavours that we bought a few more cheeses than we had originally planned to do.We also each tasted one of the enticing goat milk gelatos but resisted temptation to buy a variety of them.
On the way back we called in at Tantalus Vineyards where a new tasting room had just been opened.
We returned to Wild Apple for lunch to try the Spring Festival menu where the crisp skin on the crispy duck confit left us craving more. Then we returned  along the windy road to the Lake Okanagan Resort where left overs from Granville Island excursion made a testy light and late supper.
On day three, Wednesday,  we decided to focus on the West Kelowna area. I was delighted that our friend Linda generously offered to drive which meant I could actually indulge in some wine tasting and even have a glass of wine at lunch.
She  had arranged for us all to join a tour at Mission Hill Winery  later in the afternoon. We called in at  Mt. Boucherie Vineyard en route to Quails Gate.
We had a  lunch reservation at Quail's Gate Old Vines Restaurant and arrived a bit early with about 15 minutes to spare so we wandered into the wine shop/tasting area to check out the wines.
At the Old Vines Restaurant located on the slopes of the Boucherie Mountain Bench, Chef Roger Sleiman was offering a Spring Wine Festival menu which we savoured  while enjoying yet another scenic vista.
We spent a while in the afternoon touring  Mission Hill. I had enjoyed a delightful meal out on their terrace restaurant during our Taste of the South Okanagan trip 18 months ago. But the restaurant was not yet open for dining. Lucky because as we set out on the tour and were just admiring the grassed amphitheater, the heavens opened and the rains pelted us.
We finished the tour of the cellars and after a brief tasting set off back to Linda's home where I had left my car.
That evening , rather than tackle the windy road again, we decided to try out the restaurant at Lake Okanagan Resort, which is gloriously situated with - you guessed it - a wonderful view of the lake.
Thursday was the day I had planned for research into the arts and culture scene. After lunch at The Bohemian with Catherine Frechette of  Kelowna Tourism - who is as entertaining at relating stories about the area as she is great about suggesting places to visit - we strolled over to the Rotary Centre for the Arts.
Officially opened in November 2002 it houses artist's studios,  rehearsal hall and dance studio, and the Mary Irwin Theatre which seats 326 people for plays, concerts or conferences.
We walked past Kelowna's striking library building which was built in 1996 and through the Art Walk pedestrian walkway. It is lined by  sculptures of fruits and apple box mosaics by Glen Andersen and TS Thomas, as a tribute to the agricultural history of Kelowna.
By 3 pm we were outside the Actors Studio on Ellis Street where Founding Owners, Artistic Director/Producer  Randy Leslie and General Manager/ Executive Producer Nathan Flavel, took time off from preparing for their upcoming production of The Miracle Worker, to show us around and talk about their theatre and the Greenroom restaurant.
We were excited to see the set being constructed for The Miracle Worker, which will run from May 20th to June 13th.
Across the way adjacent to the Library Parkade is the Greenroom where we enjoyed an excellent meal. As a Wine Festival event, Chef Scott Nystrom had designed a three course prise fixé menu paired with wines from The View. We chatted briefly with the chef and had a nice discussion with The View Winery's Jennifer Molgat, whose 2008 Pinotage and 2009 Gewürztraminer had just placed as finalists in the Best Of Varietals Wine Awards.
Friday, day five, was our day to drive up to Lake Country for lunch at Gray Monk winery. We also planned to visit Arrowleaf Winery and Ex-Nihilo, who have also just opened a tasting room and wine shop.
The weather had warmed up considerably and it was a pleasant drive up to the area. En route we passed the exit of the UBC Okanagan campus. It seemed quite far out of town especially as the traffic was really heavy going out there.
We were a bit late getting to the restaurant so decided to save our wine tasting for afterwards.
We visited Arrowleaf and Ex-Nihilo, and then drove back into town.
By the time we arrived back at the resort we were both quite tired and not too hungry so we put a light meal together of the meats, cheeses, crackers ad fruits we had accumulated, plus as a treat a couple of the Bernard Callebaut's chocolates that we had saved.
Saturday was our last full day in the Kelowna area. Although we had only had time to visit a small sampling of  restaurants and wineries in the Kelowna area, by Saturday we were feeling "exercise withdrawal" and food and wine experiences were beginning to blend into a mental collage of visual and taste sensations.
It was clearly time to take stock of our visit and catch up on writing and organizing photographs and notes.
The sun was finally shining brightly, the wind had dropped and the lake was still and reflecting the sky like a mirror. In between bouts of writing and organizing, we got some exercise making like mountain goats and scrambling up and down the steep driveways and steps at the resort.
We had tickets to the West Jet Wine Tasting  event at the Delta Grand Okanagan Resort. The Festival a bills it as a "safe ride" event with free taxi rides home for all attendees.  We took a taxi into town and picked up our program and a tasting glass on our way into the hall.
Food nibbles was provided by the chefs of the Resort at two food stations and a wonderful array of breads were set out too. The breads were absolutely delicious and the staff who were slicing the breads could not keep with the hordes crowding the table to sample the bread, salamis and  cheeses. I was surprised to learn that the breads were "Ready Bake" products available in supermarkets as they were so fresh and delicious.
It was really fun being able to wander around tasting without concern about driving home and we made the most of it. I was finally able to really get a chance to sample the various winery products - not being designated driver - but after a couple of hours when the different varietals were beginning to taste and smell the same, we thought it was time to leave.
It was the latest in the evening that we had actually driven along the Westside Road - dark and drizzly - but the cab driver beetled along fearlessly, we did not see any wildlife leaping out onto the road, and by 11 pm I was curled up in bed trying to keep my eyes open through a few pages of The Girl who Played with Fire. Great read but the wine won out and I was soon asleep.
Sunday morning we loaded the car up and by around 9:30 we had checked out and were headed off home. The Coquihalla was clear and dry and our return journey took around 4 and a half hours.
Amanda and I agreed that this had been a really great trip. We met a lot of really interesting and charming people, learned a huge amount about the Kelowna area in a very short time, and were so impressed by the quality of the meals we had there. 
As for the wines, I have been an impassioned promoter of BC white wines for ages, and it was great to be able to visit some of the newer vineyards. My little Audi was weighted down with samples from each of the places we visited; a  Gewürztraminer from here, a Riesling from there, and several dessert and ice wines.
The only caveat is that, as usual, I was so busy "living it" that  the writing up has taken a while. Watch for my posts about The Actors Studio, dance in Kelowna, Carmelis, and of course the rest of the restaurants and wineries we visited.