Review From The House
READ IT • SEE IT • TASTE IT • LIVE IT
Cape Town to Southampton: Cruise days 5 to 11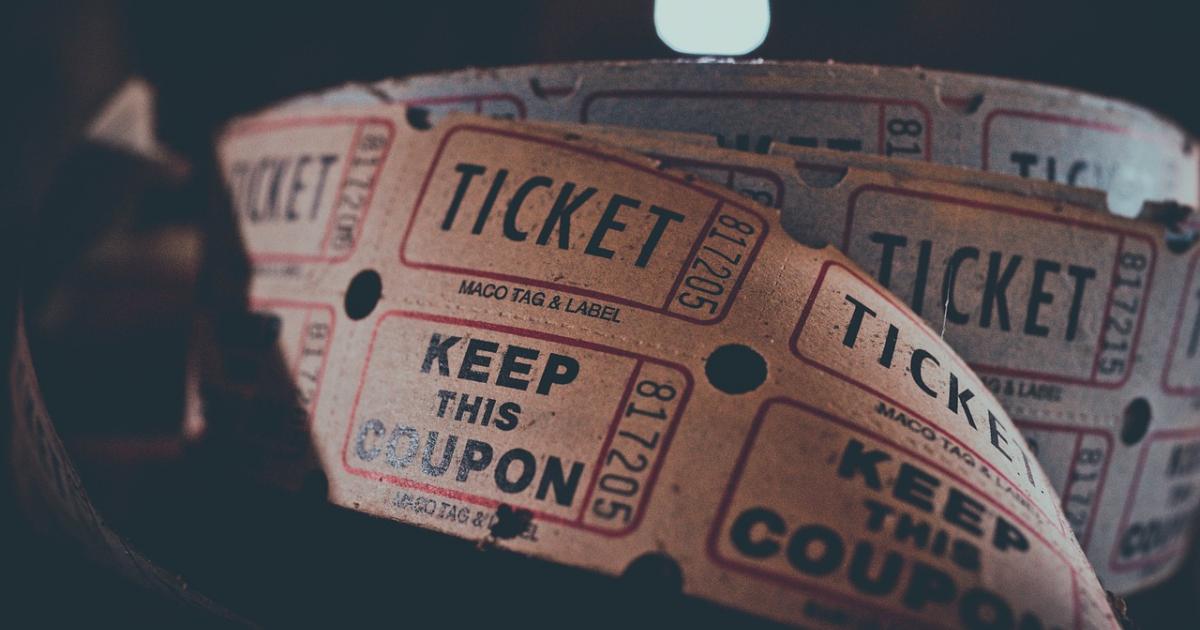 Cape Town to Southampton: Cruise days 5 to 11
Thursday, June 6th, 2013
While many people prefer port-intensive cruise itineraries, I absolutely love the days at sea.  This itinerary from Cape Town to Southampton has many days at sea. In fact 10 of the 16 days are sea days.  There is so much to do on board that it is impossible to get to do everything I would like. Another difference for me from the majority of my previous dance cruises, is the fact that I can take advantage of different dining experiences on board, without feeling anti-social because I am not dining with the group.
On this ship, in the evening the Chef's Galley is offering three different international  menus. One is Coriander, Indian cuisine; the second is La Piazza, Italian food and the third is Lotus, Asian food.  To enjoy one of these dinners, you need to reserve, and there is a supplement of  $10 per person. We visited all three during these sea days. The other dining option is the Todd English restaurant, open for lunch or for dinner. Here the menu is al la carte and a bit more pricey, but the food is excellent.
Sunday 14th, 2013 At Sea
This was the first day of a stretch of 7 straight sea days.  I started my morning fulfilling my excellent intention of taking care of my body - making sure to stretch properly each day.  I had an 8 am Pilates workout scheduled with Mauricio, one of the instructors in the Canyon Ranch Spa. It was a really good session and he had some great suggestions for exercises to help my tight muscles around the hips.
From there at 9:15 I headed down to Connections for the beginner bridge class. I would have liked to attend the intermediate level but it's later and at 10:15 I had arranged to meet Robert for a dance lesson.
 That evening we had decided to go to the planetarium show at 5:30 before dinner. The show was Passport to the Universe from the American Museum of Natural History. Narrated by Tom Hanks this feature describes stars, planets and galaxies of the observable universe.
For dinner we had made a reservation at Coriander, the specialty restaurant serving Indian food.
To start with a plate of appetizer selections were brought to the table, together with popadums and four condiments (mango chutney, pickled mango, tandoori onions and raita, a yogurt based condiment). The bite-sized appetizers included  tandoori chicken, a garlic fried sole fillet, minced lamb shish kebab,  onion fritters with coriander and cumin and a salad of mixed greens, fingerling potatoes and chick peas.
Then one had a choice of three main courses and three side dishes.
I
chose the
Lamb Jalfrezi - succulent chunks of lamb, bell peppers, onion and tomatoes, flavoured with cardamon seeds. It was delicious and quite filling. Other main course options were the chicken tikka Marsala and the Malabar fish and shrimp curry. The side dish options were spicy new potatoes with cauliflower , lentils, and a dish of sweet corn simmered with spinach.
The desserts were  not particularly appealing to me as I am not a bread or rice  pudding fan no matter how exotic the spices, so I ended my meal with the refreshing mango and water melon sorbets.
Monday 15th At Sea
After dutifully stretching in my cabin I started my day with the bridge class. They are  trying to alternate theory with actually playing so that it is more real but when there are total beginners I guess there are some basic concepts that have to be conveyed before one can actually play a hand. So there was a lot of listening going on and I found it hard to concentrate.
At lunch time I decided to go to Illuminations to see The Bourne Legacy. I was actually hoping to catch up with a bunch of films that I had missed in the cinema but this was the first chance I had. I enjoyed it although I got a bit bored with the endless car chases.
Reading the Daily Programme the previous night I was excited to see that the featured show in the Royal Court Theatre was a concert  by Phillip Browne, an impressive British singer.  I first heard him sing during a Mediterranean cruise last November on the Queen Elizabeth. He is a very charismatic entertainer with a a huge smile, and an amazing vocal range. He can croon as mellow as Sinatra or Nat King Cole, pour out energy as Mufasa from the Lion King singing The Circle of Life, and then his rolling bass voice makes you feel Old Man River rolling along. After his show on the Queen Elizabeth, we were sitting in the buffet having a late night snack after dancing and Phillip joined as at our table and we chatted. He has a fascinating story of his transition from bus driver to a West End star  when he first won the role of Mufasa.
This concert on the Queen Mary 2 was everything I expected from seeing him perform previously, and I ended up buying a CD of his music which he autographed. Nice.
Tuesday 16  2013 At Sea
Falling into a comfortable life style pattern here. My breakfast tray arrives with yogurt, berries, and a pot of hot water which I use to make my strong delicious coffee. I do a careful stretch  getting specially at the tight muscles around the hips and working on my range of movement at the shoulders. Then a shower and i am off to the 9:15 bridge class.  Later in the morning I meet Robert for dance class in the G2 Disco behind the Queen's Room. Most mornings the pros, Wilfried and Ilona on the ship are also teaching there.
That afternoon I had booked a massage  hoping that it would ease the tightness in my left leg, and  did some more stretching.
That evening around 5:30 we attended the Planetarium show called Infinity Express, and then went for our second specialty restaurant dinner  in La Piazza, the Italian menu.
The formula was similar to that for Coriander. No need to chose an appetizer.
An antipasto selection was brought to the table, There were char grilled asparagus, fried calamari, boccincini de mozzarella, sun-blushed tomato and grilled portobello mushroom.
The main course selections included a delicious beef fillet with a Barolo red wine glaze, sauteed shrimps,  beef ravioli or Fritto misto with parmesan fries. Being Italian there was a choice of several enticing desserts including tiramisu but I opted for the Vanilla Creme brulee Feuillantine, a new way of presenting creme brulee for me.
The evening's entertainment was a show called  Acromagics. It featured Samantha, an Italian contortionist, and Ernest a trained dancer. They were quite amazing to watch.
Wednesday 17th 2013 At Sea
It's getting boring to write about the same routine though I was not bored for a minute. Up early to stretch, breakfast in the cabin with my special coffee, and then off to the 9:15 bridge class. I was enjoying the opportunity to meet with other passengers. Because of boarding in Cape Town there was a range of people from South Africa and the UK mainly although I met a couple of Australians in the class as well.
Dance lessons in the morning and afternoon, so despite my glowing descriptions of dining experiences, my weight was keeping fairly well under control. Still avoiding bread and alcohol.
That evening we saw another Planetarium show, called Search for Life. All very interesting though obviously just a superficial glimpse into these fascinating subjects. The show that evening was a "variety type"show, featuring Craig Thomas, one of the Royal Cunard singers, the Acromagic act , and the Manhattan Dolls, a trio of bouncy, cute singers from New York who were high energy and just terrific.
Thursday 18th 2013 At Sea
Late nights and early mornings were beginning to catch up with me after nine days into the voyage, plus two months of traveling before that. As well, this is an emotional date for me.  I decided to skip the bridge class and sleep-in but woke at 6 anyway. Just can't sleep-in.
I decided to have an early lunch in the Golden Lion Pub where they do a great fish and chips.
After dance lessons I had scheduled another massage and then we met for dinner in the Todd English restaurant. We had the crab cake served on a base of fiery sweet and sour tomato soup and the garlic shrimp as appetizers. Our main course selections were the pan seared scallops and the pan roasted sea bass.  An excellent meal with very good service.
The featured performer that night was Nancy Ruth, who sings and plays Latin inspired music. It was interesting to me to learn that she was actually from Victoria originally and trained at Douglas College, although she now makes her home in Spain. I could not resist getting her CD too. Its called Boleros.
Friday 19th 2013 At Sea
By this stage of the journey I had gone though the two books I could take out of the library so I spent some time looking for new authors to tackle. The rest of the day was busy with the bridge class, dance lessons and that night, Phillip Browne gave a second concert. He was again a great hit with the crowd. I can't believe how fast these days are flying by.
Sat 20th,  2013 At Sea
This was the last straight day at sea before we got to Las Palmas in the Gran Canaria. We decided to try the Asian specialty dining in  Lotus. This was presented as a tasting menu so we did not have to make any choices. Dinner started off with scallop spring rolls, tuna tataki and Thai style prawn cake. All bursting with flavour and quite delicious. 
Next was a creamy coconut lemon grass soup with crab. Then crispy beef futomaki and chicken yakitori.
Then a yogurt mango drink that was to-die-for. Just when I thought I could not eat another thing, our t came  Peking-style crispy duck pancakes and vegetable yakisoba with shrimp katsu. 
Then dessert came out on a plate with three samplers.  A green tea cheese cake,  a white chocolate and date samosa, and watalpan which I think is  a Sri Lankan dessert of coconut milk with spices.
Much as I like the food in the Britannia Restaurant, and always find something on the menu that I want to eat, I really have enjoyed visiting the specialty restaurants for variety. They seem to rotate these three cuisines. I wonder though for people on the world voyage whether they must wish there were  more alternatives.