Review From The House
READ IT • SEE IT • TASTE IT • LIVE IT
Foodie Tours Rediscovers Granville Street 2010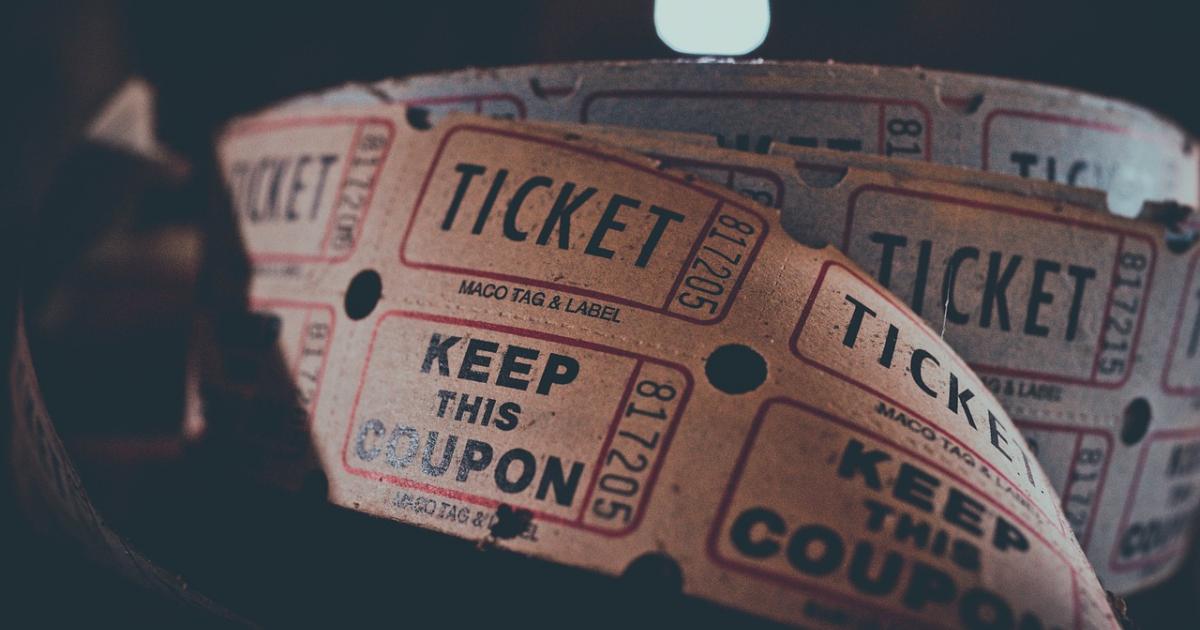 Foodie Tours Rediscovers Granville Street 2010
Wednesday, June 30th, 2010
Rediscover Granville 2010
If New York City can successfully turn Broadway at Times Square from a taxi-clogged major street into a summer pedestrian mall with sidewalk cafes (New York, New York 2009 - Theatre, Food and Dance)  it's not surprising that Vancouver can do the same for Granville Street.
It certainly worked well for Vancouver during the 2010 Olympics in February - summer, with patio dining along Granville, should be even better.
Charles Gauthier of the Vancouver Downtown Business Improvement Association kicked off Michelle Ng's Media Granville Street Foodie Tour by telling us of the Rediscover Granville 2010 initiative that is already underway. Until September 5th Granville Street is closed from Hastings to Smithe and the VPD will also close the 900 and 1000 blocks between Smithe and Helmcken on Friday and Saturday nights from 9 pm.
Several programs have been developed to enhance the ambience of the area. One is to bring back buskers, to play on Friday nights from 5 to 7 pm, and to have three summer busker concerts on the 700 block from 7 pm to midnight on July 2, August 6 and September 3.
Even more important to foodies - more than a dozen restaurant, pub and bar patios will be open and between the 500 and 800 blocks, these patios can extend right out to the curbs for the summer. There will also be temporary seating in the middle of the street between the 600 and 800 blocks to encourage lingering.  Check out the picture of in-street seating on Broadway, New York. A thought ... when does lingering become loitering? I hope that the rowdies don't mess up this great idea.
And the Granville Street Foodie Tours aim to introduce the dining public to the plethora of great restaurants and pubs that have opened up along this location.
The Media meet The Granville Street Foodie Tour:
Twisted Fork Bistro
1197 Granville Street.
About thirty of us assembled outside Twisted Fork Bistro on the south side of Granville between Helmcken and Davie, as Michelle Ng introduced her Granville Street Foodie Tours to the media.
Our first tasting was at Twisted Fork Bistro, which has been a favorite drop-in for me after dance classes at Urban Beat, further north on Granville. Co-owner Mike Leslie explained that the restaurant is open 7 days a week for dinner, and also for brunch on Friday, Saturday, Sunday and holidays.
As well as their a la carte menu they offer a "Blue Fence" Special ~ 3 courses for $25 Mon- Thurs  6pm-7pm and on Marvelous Mondays ~ $10 off bottles of wine. On Mussel Tuesdays they serve up - well- mussels -for $8/pound with frites and housemade bread.
We trooped inside to sample cured duck breast with blueberry jam on a brioche crouton; next was roasted beet, grilled pear, goat cheese and arugula on a baguette crouton with balsamic reduction. Their regular menu features this as a salad.  And for dessert - frozen chocolate terrine with raspberry sorbet and fresh wild mint.
To accompany this, Mike served up a refreshing drink of fresh basil, fresh strawberries, grapejuice, soda water and vodka.  
SIP-Resto Lounge and The Refinery
Reserve Online for SIP-Resto Lounge
Reserve Online forThe Refinery
 Marcus started off by telling us that The Refinery has been around for about a year and a half. The menu has evolved from primarily a charcuterie-based restaurant to a broader variety, including flatbreads, osso bucco. The menu changes frequently and they focus on fresh, organic and sustainable items. They open from Tuesday to Saturday, from 5 pm to 2 am on weekends, 1 pm on week nights.
Marcus introduced Lauren, their mixologist who has a background in food sciences, to tell us about the drinks. The Refinery cocktail list is all based on the jars on the shelf.  They have the largest collection of homemade bitters in BC - bitters being a high proof alcohol infusion of bitter herbs or aromatic fruits  - all made using the fruits they have bottled such as homemade rhubarb bitters. House bitters are licorice roots and different parts of the seeds. They are also profiling craft beers.
For tasting they were pouring two shandies (a shandy being beer plus lemonade or gingerbeer); the lighter one was based on White Bark Ale and the darker drink on Driftwood Ale, both from Driftwood Brewery in Victoria. Freshly juiced ginger is used to make the homemade gingerbeer.
To accompany the shandies- or vice versa -  they served their "South West Kick Ass Benny", one of their brunch Benny features. It is a panko-encrusted deep fried egg with chorizo served on corn bread with chipotle chardonnay hollandaise.
The Edge Social Grille and Lounge
1100 Granville Street
Reserve Online
 Next we crossed to the east side of Granville street to visit The Edge - open just under a year for "casual fine dining". Interestingly I had walked past it regularly on my way home from dance classes but had not yet ventured in, thinking it was just the hotel coffee shop for the Chateau Granville. What a mistake.
Restaurant Manager Craig McNair  told us that they have a 100 seat capacity on the patio, and can seat 200 in the restaurant itself. They also have a function room in the back where they can do parties of about 45 people and a private dining room for events such as wine-tasting. They have both a food-primary license , and a liquor primary license so they can have live music and DJs on Friday and Saturday nights. They have daily special features; for example, on Wednesdays they offer 30% off any wine.
The tastings here included 2 flatbread samples: the first bread with beef tenderloin and blue cheese. It was so delicious that I immediately decided that my next post dance-class restaurant-stop on Granville Street would be here, to get a more substantial taste of the flatbread.
The second sample featured smoked salmon and goat cheese. They also served up a grilled vegetable gazpacho, white sangria, and a chocolate and Van Gogh espresso truffle.  Loved the smoky taste of the gazpacho, which contrasted with a spicy kick.
The Granville Room
957 Granville
Reserve Online
We crossed back over to the west side of Granville and entered the Granville Room where we were served a light drink made with Belvedere vodka, fresh watermelon muddled with a bit of lime juice and mint syrup.
The food sampling was seared tuna bites topped with julienned vegetables.
ShuRaku Sake Bar and Bistro
833 Granville Street.
Reserve Online
Next up was ShuRaku. I had previously eaten at ShuRaku and at its sister restaurant, Zest, on West 16th. So I knew we were in for a treat. 
Owner Iori Kataoka told us that ShuRaku specializes in pairing Japanese food with sake and has the largest selection of premium sake by the cup in all of Vancouver.
The vision for the restaurant is to create downtown excitement for sake and Japanese food. They are planning sake pairing dinners in the summer.
They have already won several awards although ShuRaku is still fairly new; only open for two years. 
Master Chef Masahiro Omori told us about the food we were tasting. The three food tastings were Ebi Mayo Harumaki – Spring roll with shitake mushroom, mozzarella and baby shrimp (shown at the top of this post) ; An Angus Beef Wrap - Mashed potato wrapped with thinly sliced Angus Beef topped with green onion served & ShuRaku barbecue sauce and then brochettes of Zuke Aburi - Seared Big Eye Tuna, served with lemon sauce topped & black lava salt.
The food was as much a feast for the tastebuds as the presentation was to the eyes.
Culinaria at The Art Institute
609 Granville Street
Reserve Online
Our penultimate stop was at Culinaria, the restaurant at the Art Institute of Vancouver, where the International Culinary School is now located. Donald Haddad, one of our hosts, gave us a bit of background and then introduced two students of the school who were helping.
According to co-host,
Rachel Tuttle,  there are several new initiatives of interest to foodies. For example the development of wine dinners is designed to expose the students to different styles of food catering, to give them real world experience. The restaurant will also be opening up for evening dining, Wednesdays to Friday from 5 pm to 9 pm.
Chef Roland, the original chef-owner of Val D'Isere in Whistler, is teaching culinary arts at the school. Many guest chefs are coming in as instructors as well.  Chef Roland visited briefly to tell us what we would be tasting.   
They served a crab ravioli with smoked salmon sauce; and duck magret from Quebec, "the best quality duck breast you can get" with Szechwan pepper jus - and for dessert, chocolate decadence. This was accompanied by a white wine (Sandhill Pinot Blanc) and a red wine (Cedarcreek Pinot Noir) sampling.  I was glad I was walking!
Creme de la Crumb Bakeshop and Catering
466 Granville Street 
Our final stop was on the east side of Granville between Georgia and Dunsmuir, where Lydia (the baker), Ryan and Stefan have just (two weeks ago) opened their pastry shop, Creme de la Crumb. 
Lydia and Ryan left their jobs in the finance industry to start this venture, and the finance world's loss is Vancouver's food scene gain.
We sampled their cinnamon buns, carrot cake with vanilla bean cream cheese, and two flavours of freshly baked scones.
As my readers know, I usually would pick salami over scones any time, but these pastries were absolutely delicious. The scones, which I usually think of as dry and crumbly things  - too many English high teas, I suspect - were delicate and moist, and needed no jam or cream to accompany them.
They have a great location and though I am no soothsayer, I predict that this little bakery will do very well.
This was the last stop on the media tour and Michelle took a moment to tell us about upcoming Foodie tours planned for this summer.
Granville Foodie Tours:
Restaurants to be showcased in the Granville 

Foodie

 

Tours

throughout the summer: 

Creme de la Crumb, Culinaria at the Art Institute, ShuRaku, Cinema Public House, Granville Room, Dougiedog, Cafe Barcelona, The Edge, Refinery, SIP, Twisted Fork and Wings.

The Number of Restaurants covered per tour is 4-6 restaurants so you could do the tour more than once. Just check which selection is planned.

 
Cost for Granville 

Foodie

 Tours: 

$10/

person (cost is sponsored in part by the DVBIA)
Downtown and Richmond Foodie Tours.
Cost for Downtown and Richmond 

Foodie

 Tours: 

$40/

person