Review From The House
READ IT • SEE IT • TASTE IT • LIVE IT
Grape Explorations - Greek Food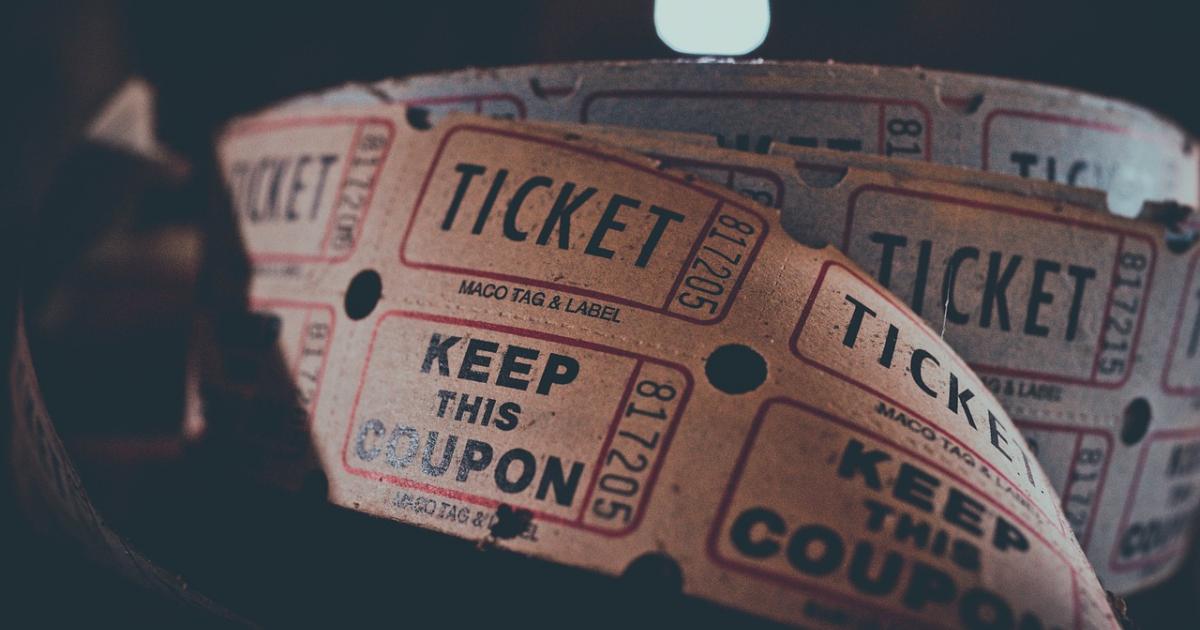 Grape Explorations - Greek Food
Tuesday, May 10th, 2011
Aficionado Level - Grape Explorations
The Opimian wine society and BC Wine School
held at Simpatico Restaurant at 2222 West 4th
 
Since April, the local chapter of the Opimian wine society has run a series of short  introductory wine tasting courses for Opimian members, in conjunction with the BC Wine School. The Novice level course - Romancing the Grapes covered six major grape varietals and consisted of two 1.5 hour sessions.
I decided to attend the Aficionado Level - Grape Explorations in which we would taste 6 varietals, a combination of classic and other major varietals from around the world in one session. Since I drink far more white wine than red I was keen to find out more about some of the red wines we would be tasting such as Malbec, Tempranillo,  Carmenère.
The sessions were held at Simpatico, a long established Greek Restaurant on West 4th. I arranged for a ride there and planned to take a taxi home afterwards. Actually I had originally planned to walk home - it would be about a 40  minute walk across the Burrard Bridge - but several successive torrential bursts of rain accompanied by hailstones, convinced me that a cab would be a better option.
On arrival Kerri, our local area representative introduced me to some of the other guests, and the representatives from BC Wine School. Denis Chen was there to give us a 45 minute presentation and lead us through the 6 wines we were to taste. Following the tasting, we would enjoy a selection of hot and cold of Greek appetizers while finishing off any wine that was left.
The wines were from the Opimian collection. Here are my notes from Denis's talk with occasional additions of my own interpretation. We started off with the only white wine on the schedule - a Sancerre Blanc. I was excited because of my growing partiality to Sauvignon Blanc wines.
Domaine Mollet Mardy 2009 Sancerre Blanc AOC from France
Sancerre is a wine district in the Upper Loire Valley, on the west side of the Loire,  just across the river from the  Pouilly-Fume wine district on the east. The town of Sancerre  is a hill-top town. Sancerre Blanc, like Pouilly-Fumé is made from the Sauvignon Blanc grape.
Denis reminded us that the great red varietal Cabernet Sauvignon was created by a cross of Cabernet Franc with Sauvignon Blanc.
Characteristic of the varietal is an aromatic, high acidity with green fruit and vegetal aromas and flavours. The subtle, drier old world style of Sauvignon Blanc - France (Sancerre,  Bordeaux, Languedoc-Roussillon) (Alto Adige in Italy) ,  is different from the new world style, typified by my favorite wines, the herbaceous, fruity intensely flavourful Sauvignon Blancs from Marlborough in New Zealand. In France it is often blended with Semillion or Muscadel.
Other New World regions where Sauvignon Blanc is prominent include Stellenbosch in the Cape, near my home city of Cape Town, Mendoza in Chile,  and Perth and Adelaide Hills in Australia.
This particular Sancerre was a clear light lemon colour, light to medium intensity, quite dry and according to Denis, had the aroma of elderflowers. I actually don't know what elderflower tastes or smells like but I probably would not have recognized it anyway.  I did however recognize that I have work to do to appreciate the Old World style as much as the other.
Then  we moved on to the first of the red wines. This is where I really need practice.
2009 Cornellana Carmenère Reserva from Chile
Carmenère is a rare historic Bordeaux variety of red wine, today found predominantly in Chile. The wine we were tasting was from  the Cachapoal Valley.
Carmenère, which was only acknowledged as a varietal in 1996, l is somewhat  like Merlot but takes about 3 weeks later to mature. To identify a vine one can examine the underside of the leaf. Merlot has fine white hairs whereas Carmenère had red hairs. It is derived from the cabernet family  of grapes.
This wine had lots of  tannin and acidity and the aroma/flavour profile - green pepper and coffee. Hmmm.
2006 Tempranillo Bodega Jesus Diaz Convento San Bernardino from Spain
Tempranillo  is the most widely planted grape varietal in Spain. Considered Spain's answer to Cabernet Sauvignon, Tempranillo (from temprano- early) is also high in tannin and acidity but less in alcohol. Tempranillo is the basis of many Spanish blends such as Rioja  in which it is blended with Garnacha (Grenache). Ribera del Douro is another region producing red wines from Tempranillo- Tinto Fino or Tinto del Pias.
Tempranillo has the richness of Cabernet Sauvignon and the strawberry fruit characteristic of Merlot.
This 2006 wine was of medium intensity, dry with only slight acidity, low tannins.
It is also found in the fortified  wines of Portugal. Check out the Fortified Wines seminar I attended at the Playhouse Wine Festival this year - which featured wines of Spain.
Other geographical regions where Tempranillo are California, Mendoza in Chile, South Africa and Australia.
We moved on to another wine from South America.
2006  Malbec Sergio Traverso from Argentina
Malbec is a black grape, known by many different names. In Argentina , Malbeck dominates red wine production. From the  Luján de Cuyo region of Mendoza in Argentina.
Old World sources of Malbec  are France: where it is also known as Auxerrois, the major grape varietal in Cahors. It is called Cot in south-west France and the Loire, Pressac in parts of Bordeaux (Bourg and Blaye). 
In the classic red wines of Bordeaux, Malbec is one of the 6 varietals permitted in the blends along with Cabernet France, Cabernet Sauvignon, Merlot, Petit Verdot, Carmenère, although Malbec and Carmenère are used less frequently now.
In the New World it is also grown in Chile, South Australia, New Zealand and California.
There was agreement  around the table that this wine had a dark cherry aroma and taste.  By now all I was tasting was red wine!
2005 Pinotage Chamonix Vallez de Vignerone from South Africa
Pinotage In the Cape of South Africa, a 1920's crossing of Pinot Noir and Cinsaut produced a lively aromatic red varietal Pinotage. This wine was from Franschoek in South Africa. The Franschoek Valley also known for some wonderful vineyard hotels, is quite breathtakingly beautiful. I have enjoyed some wonderful stays at the five star Lanzerac Hotel in the valley.
The aromatic signature of Pinotage: mulberry, damson, blackberry.
2007 Chianti Classico Tenute de Noccio DOCG from Italy
Chianti is Tuscany's most important wine zone. Most of Chianti is made from the Sangiovese grape lightened with Trebbiano,  white Malvasia or red Canaiolo. There is a wide range of quality in the Chianti wines but there are seven superior sub-zones in Chianti.  Chianti Classico with the DOCG designation indicates the top quality.
Sangiovese is a vigorously growing but late ripening varietal. The wines are lighter in pigmentation and prone to oxidation. Old world sources include Sicily, Sardinia, Emilia Romagna, Firenz, Le Marche and Chianti. I realize that I have visited all these regions on various trips to Italy.  New world rich sources - Santiago in Chile, Perth Australia, Alexander Valley in the US
Knowing my limits I was careful to taste rather than drink, as you can see by my final glass lineup - which occasioned some boisterous comments about OCD from those who had done both. But despite my care, by the time the wine tasting part of the session was over, I was ready for some food.
Simpatico kept the food coming - a selection of hot and cold Greek appetizers, ending with two large pizzas, a carnivore and a vegetarian style.  
I really enjoyed it all - the humus was tasty and the pita bread was warm and delicious.
I really liked their calamari with tsatsiki. The calamari was crisp on the outside and not too chewy.
And the Greek salad was plentiful.
A platter with chicken, beef and lamb kebabs made the rounds- or rather, the rectangle - oooh bad joke.
But that's sort of how my head was at that stage. I had one of the kebabs - very tender. Like my brain!
After a little more conversation I decided it was time to call for a taxi. It took a while to get through - the call volume was especially high I suppose because of the heavy rain. But once I connected and went outside to wait, the cab pulled up shortly after. Ten minutes later I was home, feeling adequately fed.
 This tasting reaffirmed my intent to take the Level II WSET course which I had scheduled in July this year. I don't think I will have any trouble remembering the facts - or maybe I should not be so certain about that - but it's the education of nose and palate that I really need. Can't wait for the course to start.