Review From The House
READ IT • SEE IT • TASTE IT • LIVE IT
New York, New York 2010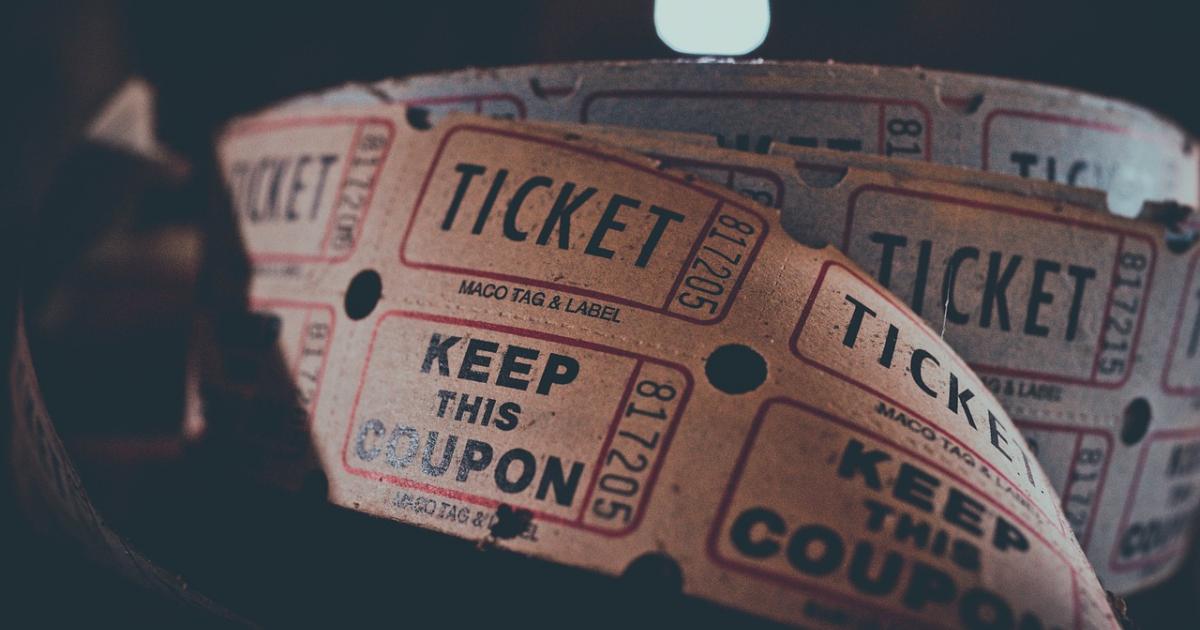 New York, New York 2010
Tuesday, November 9th, 2010
Autumn in New York - Eight days and nights in the city that never sleeps
Sunday
 I love New York - just like it says on the T-shirts they hawk everywhere around Times Square.  Well perhaps I should qualify that statement by saying that I love spending a week or so in New York in the early fall, seeing theatre, trying out fine restaurants and dancing.  Last year I was here at approximately the same time (New York New York ) and saw some outstanding shows including A Steady Rain with Hugh Jackman and Daniel Craig, and Burn the Floor, which so blew me away that I saw it again, and then again for the show at the Vogue in Vancouver.
Any way here I am back in Manhattan after a terrific 9 night Autumn Escape  cruise, ballroom dancing on the Queen Mary 2 from Brooklyn to Quebec and back.
The QM2 was slightly delayed into Brooklyn Pier so I got back to the apartment in Manhattan a little later than I had expected to.  After I unpacked a few things that I would need for the week in New York my first stop was at the huge Whole Foods store round the corner, to stock up on fruit, cheese, nuts, yogurt and some cream for my morning coffee.
Outside it was grey and a little colder than when I left Manhattan  ten days earlier.  I had arranged to meet Michael for dinner at the Double Crown on the Bowery around 6:30 and by the time I was ready to leave it was raining hard. I found an umbrella in his cupboard and  headed out. 
The restaurant was about a ten minute walk away and I was quite damp, at least my pants were, by the time I got there. I perched on a stool at the bar, feeling  water drip from my pants hems, and waited till Mike arrived, a few minutes later. We enjoyed a pleasant meal, sharing dishes with some interesting mix of flavors and catching up on loads of news.
By the time we left the restaurant the rain had stopped.  We stopped in at the 2nd Street Subway station where I bought a 7 day unlimited travel Metrocard for $27 dollars.  That means I can travel unlimited for 3.00 a day.
I compared it to the Transport passes in Vancouver, which are sold on a monthly basis. An adult 3 zone pass is 151 dollars or about 5.00 a day versus a one zone pass of 81 dollars or just under 3 dollars a day. But if you are a student or senior they cost 46 dollars  whether 1 or 3 zones - an astonishing 1.5 dollars for unlimited travel.  I don't understand why people in Vancouver complain all the time about the cost of transit. Specially when most of the whiners don't pay anyway - we have the "honour" system  for our Skytrain system and we know that not everyone is "honorable".
Back at the apartment we watched some videos of the 2009 World Superstars Dance Festival in Japan. Amazing dancing routines both standard and Latin.
Monday
My plans for the day: Catch the F train uptown around 1 PM so I can find out where the new location is of the studio where Mike takes lessons. I am going to do a class there each day of this week. I want to maintain my level of fitness and get some formal instruction in the sequences of the American smooth and rhythm dances. Then in the evening I have tickets for the Screwtape Letters at the on 42nd Street. So I plan to wander around and find somewhere nice to have dinner before the show.
So everything worked smoothly. I walked around the corner to the subway entrance, waited a short time for the F train to go Uptown, and got off maybe 12 minutes later at the 34th Street station. That's around 6th Avenue, so I set off east along 34th, trying to remember how many North South Streets there were between 6th and 3rd Avenues. I think i finally have it sorted out. There is 5th, then Park Avenue, then Madison, then Lexington and then 3rd. Avenue. It took me much less time to walk then I had anticipated so i arrived at the studio a little early for my 2:15 lesson.
It was a year since I last had seen Alex and Yuri, the owners of the studio, and I had a lot more opportunity to experience the American smooth and rhythm dances since my previous lessons with Yuri. We talked a bit about what I hoped to accomplish during this week and then started off with tango which I find the most intricate both in the international and American styles.
Once we were sure I could follow the various sequences we started to work on technique; the pivot, compress and push is of course exactly the same technique regardless of the dance and I found it just as hard to be consistent each time I did it. But I could definitely feel an improvement. Hopefully it will stick in my muscle memory and my Vancouver instructors will see another improvement in my movement. And that was an entirely unintentional rhyme.
After tango we moved onto waltz. We moved quickly through the first sets of figures in their social bronze syllabus and then went through some of the figures in the advanced bronze. It is definitely far easier to follow these steps than when encountering new international waltz steps, and I managed to learn most of the sequences without tripping Yuri up or falling over my feet.
Next we did some foxtrot and again moved quickly through the early figures. By then the time was up. It really goes so quickly. I changed back into walking shoes and headed out to walk across town and pick up the tickets for the show I was going to see that evening.
I retraced my steps west on 34th Street until I reached Broadway and then made my way towards the theatre on 43rd Street. I picked up my tickets at the box office and then asked the box office lady for suggestions as to a good restaurant. Among the suggestions, the West Bank Cafe a block away on 42nd Street sounded interesting so I walked around there and looked at the menu. I liked the look of the restaurant and the menu and decided to have dinner there. It turned out to be a good choice and i had a very pleasant meal there.
By the time I was ready to leave, the city was experiencing a major downpour. The rain was pelting down and I had no umbrella with me. My server told me that there was a CVS Pharmacy a block away where I could pickup an umbrella so I decided to do just that.  As i scurried down the road I realized that the West Bank Cafe is located just across from Theater Row where I saw Emily in The Kirk Theater last year, and Ascension in the Lion Theater the visit before. Very convenient and I made a mental note for my next visit.
But of course my memory being not all that reliable, I also made a point of noting it in my travelblogue!
By the time I got to the Pharmacy I was thoroughly soaked and my pants legs were dripping. I got inside the store and hunted around till I found the umbrellas - picked up one for about ten dollars. I spent a few minutes tearing off the labels and the packaging, and then stepped outside the door - only to find blue sky, and no more rain. Oh well, now I have an extra umbrella. But though the sky was now clear, my black pants clung to my legs and dripped bucketfuls - well - little pails- of water, as I walked. I really hoped I would dry out by the time I went into the theatre.
The theatre upstairs where the Screwtape Letters was playing is a relatively small theatre, approximately 230 seats. I had a seat in the second row, about eye level with the raked stage. The young women sitting in the seats next to me were a bit apprehensive about being up so close. One commented that she did not want to be spat on. Hmmm.
They decided to move. I did not. The seats in front of me were empty so I had a great view of every expression on the face of Max MacLean, who played the evil Screwtape. And no- I did not get sprayed.
The play ran with no intermission so I was out of the theatre and making my way back to the train by about 9:30 PM. I caught the F train at the 42nd Street Bryant Park station, got out a 2nd Avenue and walked around the corner to the apartment. Very convenient and easy. I just wish I could not keep remembering the movie "The Taking of Pelham 123." I think it was on this route.
Tuesday
I think the travel, late nights and exercise are catching up with me and I am feeling a tad weary so instead of fitting in an extra play tonight after my dance lesson I plan to just come back to the apartment and relax.
I left a bit earlier than I had yesterday and took the train up to 23rd instead of 34th. I wanted to visit the Worldtone store and see if I could get some comfortable practice shoes as my feet were quite blistered from all the dancing on the cruise.
It turned out they were having a sale and I got some great practice shoes quite cheaply. By the time I finished trying on shoes I had about half an hour to get to the studio. No problem I thought to myself. I am at 6 th Avenue. It's about a ten to fifteen minute walk to the studio at 3rd Avenue. No problem at all for Ms Speedwalker.  I was on my way, about a block down the street when it suddenly hit me that I was not on 34th St. but on 23 rd, and that I had not only to walk east about 5 blocks (no problem) but also north from 23rd for another eleven blocks. Definite problem. No way I could do all that in 15 minutes.
So with a bit of difficulty I managed to get a cab and the kamikaze driver got me to the corner of 3rd and 34th with about three minutes to spare. He got a great tip and seemed very happy! And I, Miss Obsessively Punctual, avoided being late for my lesson, so a win all around. Except I really must focus a little more on where I am at any one time!
I had another excellent lesson, reviewing what we had covered in tango and waltz and then spending more time on the foxtrot. Mike was working late so I dropped into Whole Foods and picked up some Black Forest Ham, cheese, fruit and salad stuff for dinner.
Then I alternated between reading the engrossing thriller by Lee Childs that I had downloaded onto my Sony E-Reader, and trying to catch up on email and writing. Childs won in the end and the writing got sort of side-tracked.
Wednesday
Michael and I had tickets to see Fela, the musical about the Nigerian composer who popularized the Afrobeat,  that evening at 8 PM.  My dance lesson  finished around 4 and I did not feel like going back down to Soho and then coming up to the theatre district. This  meant I would have four hours in which to to keep myself occupied around midtown and the theatre district.  Mike was not sure what time he  would be able to meet me for dinner so I decided to leave a bit later for the studio, and then do some window shopping.  
I got to the studio right on time and had another good  lesson. By this time we had  progressed through the bronze and silver steps of  tango, waltz and foxtrot, so we decided to switch to walking on rumba, cha cha and bolero. My lats and my gluteal muscles are definitely feeling exercised!
After my lesson finished at four I tool a slow stroll up and across town towards the theatre district.  I dropped into Lord and Taylor to check out long dance dresses for those  black and white and other formal nights on board cruise ships.  The place was huge and I am not much of a shopper so I strolled through the various floors and left without being even remotely tempted to try anything on.
I headed first for the Imperial Theatre on  to pick up the tickets for Billy Elliot for Saturday, and then walked round to the Eugene O'Neill Theatre on 49th to get the tickets for Fela. Then it was time to find somewhere for dinner. I had decided on spontaneity rather than exhaustive research so I took a stroll around the block.
I stopped at Natsumi just around the corner. It looked appealing and busy  but I spotted a couple of empty tables. pulled out my IPhone and checked out  the three  dining apps I use,  Zagat to go, Urbanspoon and Open Table.  My spontaneity can go only so far with so few nights and so many restaurants to try.
On the basis on my instant research I  decided to take a chance.  I was seated promptly and I texted Mike the name and location. He said it would take him about 25 minutes to get there and I was famished so I decided to order one of their interesting sounding rolls to suppress the hunger pangs while I waited for him.
I settled on the Red Sea Roll with spicy tuna, shrimp tempura and red tobiko. And then I thought wine would go down well so I ordered a glass of  a 2008 New Zealand Sauvignon Blanc as well. While I was reading the menu and slowly savouring a piece of the roll, I enjoyed a conversation about New York food and restaurants with the charming young woman seated at the table next to me who was also waiting for her  friend to arrive. Impressed by my obvious enjoyment she also decided to try a  Red Sea roll while she waited.
Once Mike arrived we quickly agreed on an order and then settled back to enjoy a really excellent sushi meal. Then we walked round the corner to see Fela, a booming rock musical.
Thursday
When I woke, brewed my coffee and checked my  PDA I saw that I  had  a reminder to check for a seat upgrade on my return Air Canada flight. On the way out to New York I was able to use a certificate and enjoyed a comfortable business class seat out to Newark.  However this time when I signed on to the website, although my seat was marked eligible for upgrade, the certificate number did not work. I called the airline to find out what the problem  was.
Apparently the information I was given on the way out, that a North American upgrade certificate was fine for this trip, was wrong and I needed a system wide certificate. This really irritated me as I would have  brought the other certificate had I known. But as they say "caveat emptor" - buyer beware and I should have been more careful  in checking for myself. Although how would I have known. The certificate clearly states that it can be used for a Tango Plus booking - M, U only whatever that means. Nowhere on my ticket does it give any indication of the class.  Only Tango Plus.
So after my nice paean to Air Canada and its great service I now wanted to take it back. Anyway partly as a result of this I decided to actually try out the Air Canada on-line system for feedback and complaints. Never expected  to get an answer but I thought I should try . So first I emailed my gripe about the fact that you can fly direct to Orange County from Toronto but you can't from Vancouver. And then I fired off a second one asking for clarification about the upgrade certificates.
I had another dance lesson booked for the afternoon so I put aside my travel files and headed into midtown.  After class I had not scheduled a play for the evening. The combined 9 days of the cruise plus my activities in New York were starting to catch up with me and even a go-go-go person like me needs down time.
So  the plan was to go back to the apartment after the lesson, and meet Mike for dinner later in the evening.
I had noticed round the corner from the studio, a small shop called Carl's  Steaks.   The advertising was everywhere proudly declaring  that they offer the best sandwich in New York and I had walked past the place for  three days. At Carl's they make Philly Cheese steaks - described as thinly sliced sirloin grilled with grilled onions on a hoagie roll with choice of "cheez whiz" (I kid you not) or  provolone or white American cheese. The glowing testimonials tempted me and actually when I left he studio I was famished.
So I wandered round the corner and ordered a Philly Cheesesteak sandwich with American cheese from the friendly young woman behind the counter. In no time at all it was ready and I perched on a high stool at one of the small tables and attacked it.  Verdict...not my kind of food. It was good value and I liked the grilled onions and the cheese but the steak was pretty tasteless and there was just way too much bun for me. I ended up digging out the inside and leaving probably three quarters of the bun, and still felt stuffed.
So I waddled back up the hill to catch the subway and was happy to collapse onto the couch in the apartment and read some more in my E-Reader. While I was relaxing the evening light suddenly darkened as if someone had pulled a blanket over the sky and the next moment there was a torrential downpour. it was  like something you would expect  in the tropics; fat drops of rain driven with force against the window. And it lasted about as long as a tropical downpour.
Within 5 minutes the sky was clear and the rain had stopped, leaving sodden streets, with yellow taxis driving down 2nd Avenue, shooting up water from the overflowing gutters.  When Michael arrived back much later and we wandered off to have dinner at the Chinatown Brasserie, there were still puddles everywhere on the pavements and streets.
Friday
Yuri had asked if I could make an earlier lesson at 1:30 PM so I came back to the the apartment to shower and change before meeting Mike back at the studio at 7 PM. The plan was for us to practice for a bit before his dance lesson and then stay for the studio part that evening.
The last time I had a chance to dance with Mike was on the New Year Caribbean cruise that he, Amanda and I had taken last year. We were both curious to see how much we had learned  at our respective studios in the interim, and were pleasantly surprised. Mike now does a terrific hustle, and I found it really easy to follow most of his leads in the tango and waltz. We also did some rumba and chacha and a bit of samba. It's great having a son who is such a terrific dancer.  I wish he could visit Vancouver more often.
I watched Mike's lesson with one of his two teachers, Nadiya, and got  video of them doing some new chacha steps. I also got a chance to observe some of the other lessons that were going on at the same time. I think one can pick up quite a lot from just watching the things other people do right and wrong.
Over the next half hour other students were filtering in and then it was time for the party, which was really a lot of fun. I got to dance with the instructors and a couple of the students as well as a having a couple more dances with Mike. Yuri and Alex  also organized a merengue mixer that got everyone rotating partners and getting to meet (at least for me, the stranger) the other students. There were three or so couples who were learning wedding dances, and they each got a turn to show off what they had learned. It was really cute to see.
After the party was over we walked around the corner to have a quick bite at a Japanese/Thai Fusion restaurant. That turned out to be the second  disappointment food-wise that I had in New York on this trip. Enough said.
It was quite late so we took a cab back downtown to Mike's place. He worked for a while and then we looked at family pictures on iPhoto and experimented with names, faces and places. Cool.
Saturday
I had tickets for Billy Elliott - the matinee - at 2 PM. So we had a leisurely late breakfast - I made omelettes - and then we took the train up to 42nd Street. From there it was a short walk to the  Imperial Theatre on 45th Street. I loved the film version of Billy Elliott so I was really expecting to enjoy the musical... and I was not in any way disappointed.
I loved the whole show. The poise and talent of the young actors specially the two that played Billy and Michael in this performance, was impressive. Even though I had seen the film and knew the background story, the show was completely engrossing and in some parts quite emotional.
After the show we walked further west to 9th Avenue  and took a cab downtown  to the Meatpacking district. We wandered around and then went up to the rooftop patio at the Hotel Gansevoort to have drinks and admire the incredible view.
At 6 PM we wandered downstairs and across the street to Paradou where we were to have dinner. From the street it looks small and not very impressive but we were led through a narrow corridor into their delightful courtyard area, where we had a really outstanding meal. The entrees were great but the absolute highlight was their Carte de Foie Gras.  If I did not have to worry about my arteries I would have feasted on just that non-stop for the entire evening.
After dinner we took a cab back to the apartment and watched some dance videos for a bit before turning in.  We both hoped to be able to sleep in a bit as the next day was Sunday - but I suspected I would wake early as usual, and of course I did.
Sunday
As I suspected  about the sleeping in bit, Michael was more successful then me. Although I woke a little later than I usually do; around 8 am. He made it all the way till 9 am. But the blinds in the sitting room where I sleep let in a lot more light than in his room so the morning light always wakes me earlier.
There was an email from Air Canada reminding me to check in on line. The screen was still telling me that I was eligible for an upgrade but now it was saying I would be wait-listed. I realized it made no difference since I had the wrong certificate anyway. Bah-humbug and all that. So I did my online check-in and printed my boarding pass.
By the time Mike emerged to enjoy a cup of freshly brewed coffee, we were both ready for a good brunch. The sun was shining and the temperature was just perfect for a stroll through the streets of Soho.
Mike suggested we try JoeDoe for brunch. It looked really full when we got there but there was one table for 2 open and we grabbed it. It is an interesting place. The kitchen is really tiny and manned by Joe who is chef and owner. I reckon there are about 30 places in the restaurant so he is going non-stop turning out order after order. Our server brought us water, drinks and buttermilk biscuits while we waited. The breakfast was excellent and worth the wait.
Then we wandered back though "Little Italy" where the police had closed off a section of street for a street fair. It was packed with people and the smell of street food vendors,  pretzels, hot dogs and the usual fast food stuff, permeated the air.
We dropped in to a few of the stores and boutiques, including the Apple Store  where I wanted to check out the new IPod Nano. But the place was so crowded you could hardly get close to the displays and of course there are never enough people to help or answer questions so we did not bother to stay.
Eventually we got back to the apartment and I decided I had better do some packing so Mike worked while I packed and then read for a while. Neither of us felt like going out again so we ordered in from the Chinatown Brasserie where we had eaten a few nights earlier.  Excellent food and the delivery was really quick.
I had to be up early for a very early - 7 am - flight from Newark. So after dinner and a couple of episodes of TV, I settled into my aero bed and was asleep by 11:30. Can't believe this trip is nearly over.
Monday
I had set my alarm for 3:30 AM so I could shower, dress, finish packing and grab a cab to get me to Newark which is about 45 minutes away. Amazingly I heard the alarm on my IPhone and actually woke on time.
The trip to Newark was fortunately uneventful, as was the flight. Customs and Immigration in Vancouver were fast and I was back home, with the first load of laundry into my washing machine, and me ready to head out to get groceries, by just after noon.
The follow up on my email feedback to Air Canada was quite interesting. Exactly 13 days after I submitted my comments I received an emailed response to each issue. The first, about the fact that there is no direct flight to Orange County from Vancouver, but they have just introduced direct flights from Toronto to Orange County,  generated an email back that had what appeared to be a canned comment with the usual party line - "A great number of factors are taken into consideration when establishing our routes and schedules. Extensive analysis is conducted on all markets based on criteria that includes aircraft availability and positioning, flight crew commitments and ground staffing, operational requirements, and customer feedback. Please be assured that every aspect of our scheduling is thoroughly researched in an effort to meet our customers' needs. "  But then there was a individualized  comment from the author of the email that added a personal touch that told me a human actually read my email. Nice.
Then I looked at the response to the email complaining about wrong information about the certificates. The reply was that if I had checked the code on the booking I would have known which certificate to use.  I looked at my ticket again. There was no alphabetic code where they said it would be - just Tango Plus. That led me on a search for airline booking codes. Holy smoke- have you ever looked at those codes?
Unless you are a travel specialist you can't make sense out of them without a hefty dose of research. There are the general airline codes - and then each airline has their own variations on the system. Different codes in each class for full fare, discounted, standard fares. I checked Air Canada. Executive has J,C, Z and I classes, Latitude has Y, M and U and Tango Plus has A,B,H,L,S,V and Q - whatever that means. Anyway it would be really great if they could simplify this for the simple-minded traveller like me.
But enough about the complexities of flight bookings. As always I had a marvelous time in New York. Enjoyed excellent meals from brunch to dinner at a variety of restaurants including Double Crown, Chinatown Brasserie and JoeDoe in NOHO and the East Village, West Bank Cafe and Natsumi in the theatre district and Paradou in the Meatpacking district. Saw one off-Broadway play and two musicals. Had the chance to dance on 5 of the 8 days I was there... and enjoyed quality if not quantity time with my son.  Who could ask for anything more?